By Beau Peters
Despite still being underrepresented in tech, women are driving forward sustainability in and around the technology sector to make the world a cleaner and more efficient place.
The efforts of women throughout the field have already led to transformational results that go far beyond using Alexa to hack your sustainability efforts — though we all do what we can. By understanding how these women are integrating sustainability into technology, you too can be a better advocate for sustainability in your tech applications.
There are plenty of examples of powerful, innovative businesswomen doing their part for sustainability, but here we'll just focus on five.
Jenine Benyus teaches tech innovation through nature.
First on our list of women dedicated to sustainable tech is Jenine Benyus. This incredible innovator is a co-founder of the Biomimicry Institute, an organization that teaches the theory of biomimicry as an instrumental aspect of the design process and one that can lead to unprecedented breakthroughs in sustainability.
After all, nature understands better than any of us how to design a self-sustaining, clean system. Benyus has brought that understanding to over 250 clients, including Nike, Colgate, and Levi Strauss.
Through studying nature, we can apply new sustainability solutions in tech products and materials.
Eshita Kabra-Davies cuts down clothing waste.
While there are plenty of mobile apps out there that can help you lead a sustainable life, you might not think of Instagram as one of them. Neither did Eshita Kabra-Davies when she noticed the throwaway culture seemingly flaunted by Instagram's influencers. Kabra-Davies then went on to create her own app, By Rotation, which is a digital peer-to-peer marketplace for fashion rental.
By supplying the market with reusable and sustainable fashion options all with the convenience of a tech platform, Kabra-Davies is making an impact on sustainability in the UK. Meanwhile, she's given us an example of how we can all reduce, reuse, and recycle more in our own lives.
Conserving resources through technology is changing the way we live. Whether that means using LED lightbulbs or renting clothing rather than buying items you're not likely to wear again, tech can help us all live more sustainable lives.
Katrina Drayton takes on wildlife protections.
As the head of policy for massive e-commerce hub Etsy, Katrina Drayton has helped expand a tech-based coalition of "Cyber Spotters." These are companies united against the illegal trade of wildlife across web platforms. Etsy is now a key performer in the program, having helped to report 3.3 million listings that violated wildlife conservation policies.
This work demonstrates how tech can even be used to help protect endangered wildlife by removing the incentive from poachers. Without an online hub to make their products more lucrative and accessible, lawbreakers have less reason to destroy ecosystems.
Ellen Jackowski manages forest conservation.
Another woman in tech helping to conserve ecosystems is Ellen Jackowski. Ellen serves as the Chief Sustainability Officer at HP, where she has helped the tech giant create many new sustainability programs and partnerships from clean plastics to forestry preservation.
One of these projects involves the restoration and sustainable management of 200,000 acres of forest throughout Brazil and China. Since Brazil has lost as much as 83% of its original forests, protecting these lands is necessary when it comes to preserving biodiversity and healthy ecosystems in the area.
Jackowski took up a role with HP to apply its resources to more sustainable business practices that can make the world a better place for all of us. Digital sustainability efforts like these are essential in both preserving the world and appealing to customer attitudes since few people these days want to feel like they are contributing to any kind of climate change.
Lisa Ann Pinkerton connects women in CleanTech.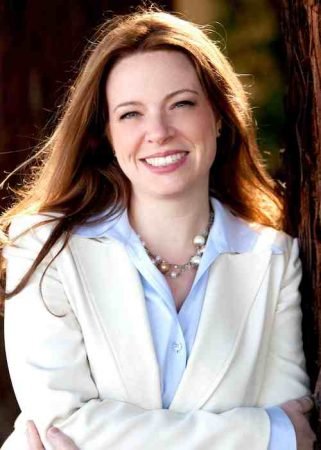 Last but certainly not least, we have Lisa Ann Pinkerton. This versatile businesswoman has been fostering connections and empowerment for women in tech for years. As founder and chairwoman of Women in CleanTech Sustainability, Pinkerton works to provide a professional network all for women dedicated to sustainable technology solutions.
With organizations designed specifically to help women succeed in tech sustainability, it is easier than ever to get innovative ideas and clean business practices off the ground for female entrepreneurs. Tech makes all kinds of clean systems possible, but it takes networks of like-minded individuals to make a real difference in global sustainability.
By leveraging the power of a community, women in tech are making the world a cleaner place. You can, too.
Combining tech and sustainability for a thriving future.
To integrate more sustainable solutions for the world's industrial future, we need all the voices, minds, and ideas we can get. These women have risen through the ranks of a male-dominated sector to provide actionable solutions towards climate accountability and continue to build a more sustainable future.
Learn from their example as you seek to combine tech with environmental conservation in your own life.