There's a good chance you have a TCL colour TV – or you know someone who does. TCL is a hugely popular brand for TVs in Australia and they're number one in the US. But TCL has now moved into the smartphone space with the release of the TCL 10 Series of Android smartphones.
As a foray into the market, TCL released the TCL Plex last year, but this new TCL 10 Series shows us the company is deadly serious about this move in smartphones. Take one look at the flagship of the series – the TCL 10 Pro – and you can see we have a game changer here. There are just so many nice features – from the use of TCL's proprietary display technology for a high-resolution display, plus NXTVISION visual technology, four rear cameras and a curved AMOLED display.
Here at Women Love Tech, we've been able to trial this phone and from the get go, setting up the fingerprint 'unlock' feature is easy and once it's set, the screen responds so quickly, it's a breeze to use from then on.
We spoke with Sam Skontos, Regional Managing Director for TCL Mobile, South East Asia & Pacific. He said the 10 Series is part of the company's bigger plans for the TCL brand in smartphones.
We asked him about the responsiveness of the screen and the clarity of the display and he explained that TCL makes its own products for screen technology – being a TV company for so many years – so they don't rely on another company to supply or manufacture these parts. By applying the screen technology they've used in televisions for years, TCL has been able to bring a whole new level to this area of smart phones.
TCL NXTVISION ramps up the camera's performance
As well, the phone features TCL NXTVISION – a proprietary, display and camera visual technology. TCL says this technology brings images to life with truer colour, clarity and contrast enhancements in real-time and we can vouch for the fact, photos taken with this phone do show a greater depth in this area.
To show you what can be achieved, TCL asked professional landscape photographer, Mary Voorwinde, to take some photos and videos using the TCL 10 Pro, and here's what she delivered:
As well as the TCL NXTVISION technology, the 10 Series of phones has an SDR to HDR real-time conversion feature, providing HDR-like video enhancement with brighter highlights, darker shadows, increased contrast and amplified colour.
The camera has 64 Megapixels and the same type of auto focus as a digital SLR camera. There are three different types of auto focus including one for night vision. Skontos said: "The video camera is our biggest differentiator. You can take better night videos and it allows more light to come in. The auto zoom is another great feature because it has tracking and stabilisation technology."
The TCL 10 Pro is also Netflix-certified to stream HDR10 videos, opening up a wide range of HDR content. As well, it comes with four rear cameras, including a 64MP high-res camera, 2.9μm big pixel low-light video cam, 123-degree super wide-angle camera and macro camera, plus a 24MP front-facing camera.
Additionally, the 10 Pro features a hybrid auto focus solution for a fast shot – day or night. For more those who want to get more creative, the 10 Pro includes super low light video and super wide-angle video capabilities for creative video content.
Audio sound is high quality
We trialed the sound quality when replaying music or videos on the TCL 10 Pro and compared the result with another, well-known brand of smartphone. The TCL sound was of high quality, with a richer bass sound and overall, a very even sound. Skontos said the company makes its own audio products as well and this way they can provide a high quality product.
TCL 10 Pro – Offering TCL's First Curved AMOLED Display
The TCL 10 Pro features a 6.47-inch FHD+ curved AMOLED panel. The phone also has 'On-The-Go Reverse Charging' which allows it to top up another device such as other smartphones, headphones or smart-watches, with an OTG compatible USB-C cable (not included).
Skontos says the curved AMOLED display is "a bit more stylish and will appeal to the image conscious" – and we have to agree. It just feels right when you pick up the phone and it looks slightly different, but 'classy.'
TCL 10L – Accessible for everyone
The TCL 10L offers many of the same features as the 10 Pro but at a lower cost. It's built with a Qualcomm® Snapdragon™ 665 processor paired with 6GB RAM. It has a 6.53-inch FHD+ DotchTM display and like the TCL 10 Pro, comes with four rear cameras, along with a 16MP front-facing camera. For those who want more choice, the TCL 10L offers different video modes, allowing you to animate the inanimate with stop motion video, as well as super wide-angle video.
It features the rear fingerprint sensor, as well as face unlock.
Some more TCL 10 Series features
Dynamic TCL UI: Everyone uses their phones differently so the TCL UI offers a range of interfaces, intuitive interaction and customisable features.
Eye Comfort Display: With the user's vision health in mind, TCL makes it easy on the eyes with eye care modes such as Adaptive Tone, Reading Mode and Eye Comfort Mode to help provide the best viewing experience regardless of lighting conditions.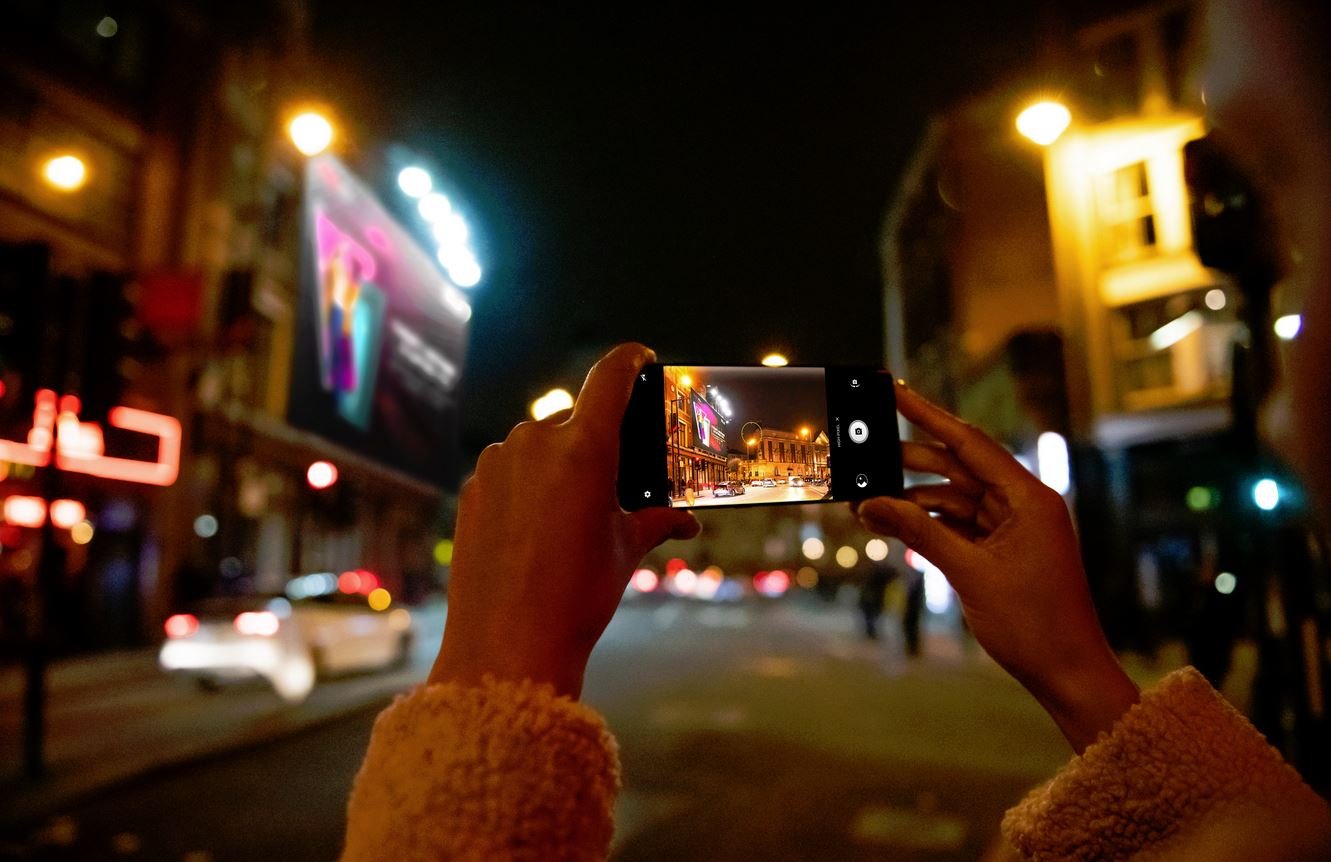 Smart Key: You can access commonly-used apps and features with a dedicated, customisable button. The button can be customised in three ways – single, double, and long press – to activate apps such as the camera or Google Assistant, as well as functions such as cleaning up background apps.
Super Bluetooth: Push the limits of audio-streaming by connecting up to four Bluetooth speakers or headphones to share music with friends for the ultimate dance party (or silent disco party).
Overall: There are a lot of great smartphones out there but the TCL 10 Pro really impresses with the extra features you normally wouldn't get on a phone at this price. Not only does the 10 Pro come with an in-display fingerprint reader, it also features a built-in IR blaster, a big 6.47-inch AMOLED display – plus the ability to reverse charge other gadgets by simply plugging in a USB-C cable. And the phone and video capabilities are impressive.
An added bonus – if you're worried you might drop your phone and hey, we've all been there, the 10 Pro comes with a clear plastic case – in the box! So, there's a lot to like about the TCL 10 Pro – and the 10L as well.
The TCL 10 Pro is available in Australia for $749 at JB Hi-Fi and online at Officeworks. The TCL 10L is available for $449 at JB Hi-Fi and Officeworks – in-store and online.
For more information, take a look at the TCL website here.