Sometimes we have no control over circumstance, but we do have the power to take a sad song and make it better. In a show bejewelled in positivity and cultural references, Hey Jude, The Beatles ballad espousing a positive outlook on a sad situation, sung by a busker outside The Crown and Anchor, was the perfect choice for a TV feel-good moment.
But as always with this clever show, there was depth to the musical pick, which Coach Beard unpacks for Henry, Ted Lasso's young son, who is trying to make sense of his parent's divorce. The song was written by Paul McCartney in 1968 to comfort Julian Lennon, John Lennon's son, during his parents' divorce. "I know right now it feels like you're in a sad song. But you, young man, you have the power to take a sad song and make it better," Beard tells Henry.
Perhaps more than all the other episodes, episode eight is about the power we have in our reactions to bad situations and how parents who teach that message to children can help them.
Newly divorced, Ted Lasso is struggling with the possibility of his ex-wife Michelle remarrying. Meanwhile their son, Henry, has more airmiles than any other kid in his class because his parents live in separate countries. Keeley Jones is also struggling with a bad situation. (Spoilers are minimized here) How are they each going to choose to react in testing times?
"One of the themes is that evil exists – bullies, toxic masculinity, malignant narcissists – and we can't just destroy them. It's about how you deal with those things," Jason Sudeikis, who co-created and co-wrote the show, has explained in interviews. "That's where the positivity and some of the lessons come in – it's about what we have control over."
The point is we all experience setbacks at one time or another. No-one escapes. They are part of life. The real issue is how we cope with them. How might we take a sad song and make it better ourselves?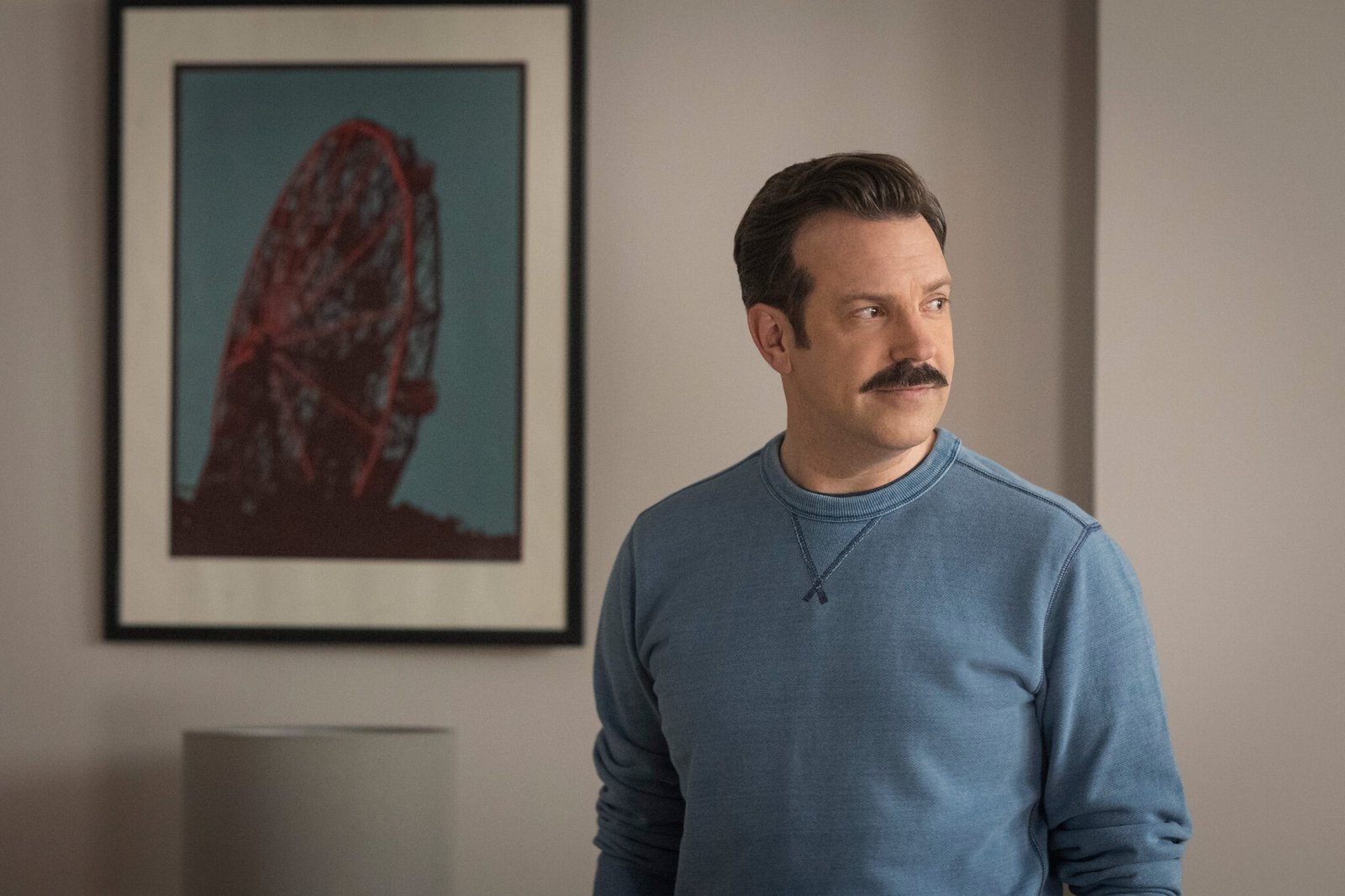 Viktor E Frankl was one of the first psychologists to bring attention to the power of choosing our reactions when he wrote Man's Search For Meaning (Beacon Press), published in 1946, in which he chronicled his experience as a prisoner in the Auschwitz concentration camp during World War II. There, he witnessed how, in equally terrible circumstances, some people fared better than others. How?
His conclusion was that those who chose to hold onto faith, hope and meaning, tended to find the strength to survive, while those who did not, were far worse off. One of man's last remaining freedoms, he argued, is how we choose to react to circumstances.
So how are we to teach that to children? Partner separation and custody of children are personal issues for Jason Sudeikis, who separated from his long-term partner Olivia Wilde shortly after the first season of Ted Lasso aired in 2020. His children, Otis (born in April 2014) and daughter Daisy (born in October 2016) now share out their time between two separated parents, just like Henry does with Ted and Michelle.
That's a less-than-ideal situation for any child. But not an impossible one, if parents handle it sensitively, according to relationship expert Lissy Abrahams, author of Relationship Reset: How to Break the Cycle of Conflict and Create Secure and Lasting Love. "Children are really just the passengers in the backseat of their parents' relationship. If there's a lot of conflict and distress, that will impact a child's developmental trajectory," explains Abrahams.
"People do some pretty awful stuff during a separation and divorce. The real skill in separation is doing it well and respectfully. Even if your ex has cheated on you, even if they've harmed you in some way, I encourage people to ask themselves: 'How am I going to operate with integrity, so that twenty years from now I'll be proud of how I managed this difficult period, especially if my children will be impacted by my behaviour. I want to know I did everything within a kind framework?'"
Reacting in a kind, positive, hopeful way is always a choice.
For Abrahams online programs and free ebooks: www.lissyabrahams.com
Lucy Broadbent is the author of What Would Ted Lasso Do? How Ted's Positive Approach Can Help You. Find it on Amazon here.
Ted Lasso Season 3 is streaming on Apple TV+.