Amazon has just announced its latest addition to the Echo Show family with Echo Show 8 – which has a larger display, more entertainment, and more control.
More entertainment
The Echo Show's primary purpose is to serve as a smart assistant for your home, but the Echo Show 8 is so much more than that. Thanks to the integrations of the likes of Spotify, Prime Video and Channel 7, you can ask Alexa to show you trailers, watch your favourite shows while you cook, display family photos and even display lyrics to that song you always sang wrong. And with an 8-inch HD display, it's sure to be a glorious experience no matter the activity.
Stay connected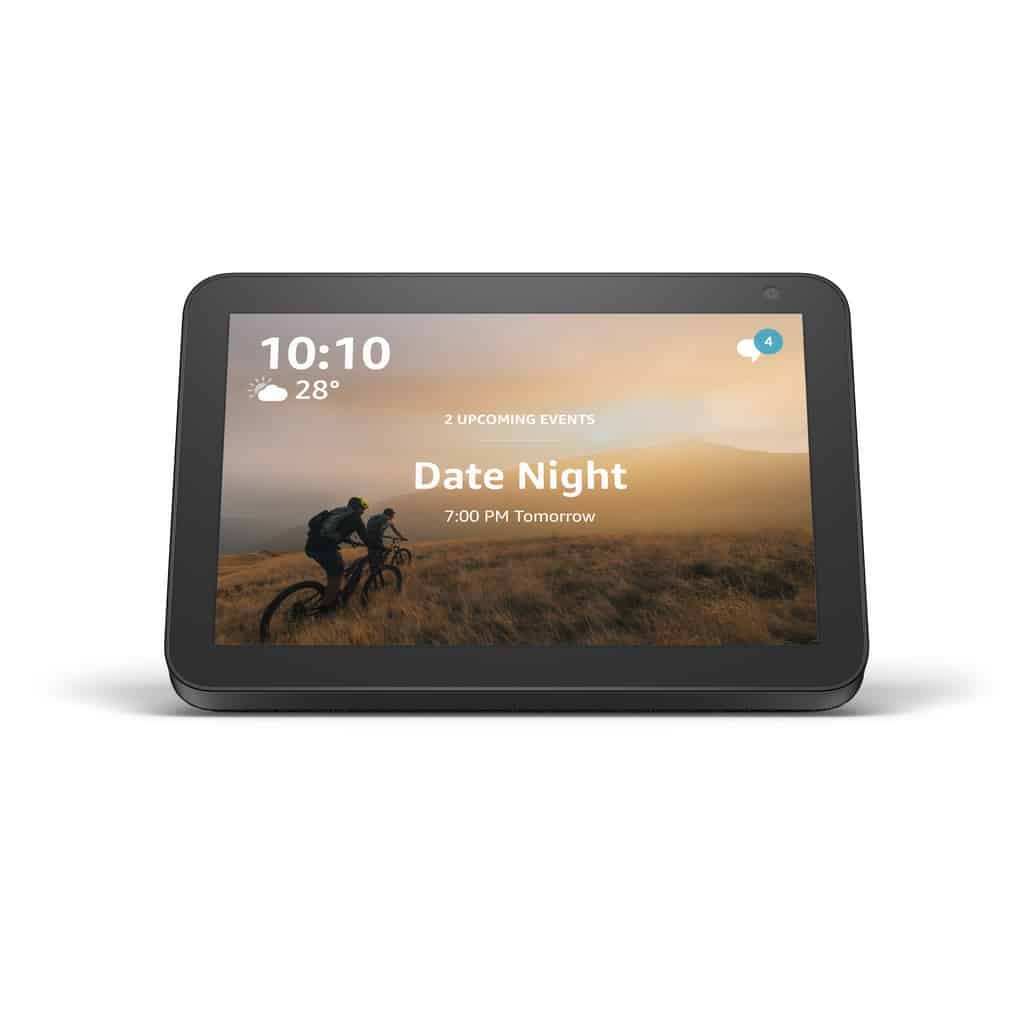 There are many ways which Echo Show 8 keeps you connected. Make hands-free calls to your loved ones or close friends from the Alexa app, or send voice messages to other Echo devices in your house or use it as a two-way intercom between rooms. Yelling for the kids to come down for dinner has never been easier.
Alexa's giving you the control
She's still here, of course, to help you with any queries, reminders or actions. Set a timer, set an event in your calendar, check the weather, watch the highlights from yesterday's game, get assistance while you're cooking and that's just a glimpse into what Alexa can help you with.
She has thousands of skills and is continuously getting smarter. Just say "Alexa, what are your top skills?" to find out. You can also use Alexa to help control your smart home using only your voice. Want the lights a little lower? Alexa can do it. How about making it a little cooler in this room? Alexa can also do that. Who's that at the door? Alexa can check your security cameras to show you.
Easy setup and even easier use
Get your Echo Show 8 ready to use in just three steps.
Plug your Echo Show 8 into the nearest power source
Connect your device to the internet
Then ask away
The Amazon Echo Show 8 will be available in April 2020 but can be ordered in advance for $229.