Feel closer to the action. With its subtle inward curve, the new LG HD OLED delivers an immersive viewing experience and it's now available for sale in selected stores around the country. A true Australian first for home entertainment.
The New LG HD OLED TV You've Been Waiting For Is Here
LG is the only company with the technology and capability to successfully meld 4K Ultra HD and OLED technology into a large screen TV and the results are simply stunning. The availability of the LG 4K Ultra HD OLED TV is set to shake up the market and inspire Australian consumers with a TV viewing experience unlike anything they've seen before.
The screen of the EG960T offers perfect black and amazingly vivid colours. This is matched by a user experience and elegant form factor that is sure to be the centre of attention in any living room.
More Features
Netflix
The debut of LG's 4K Ultra HD OLED TV could not be better timed to take advantage of 4K Netflix content. So whether it's the ability to stream 4K Ultra HD content, increased speed for accessing shows, or the TVs' stunning picture quality, consumers are well poised to reap the viewing rewards that come with this amazing technology.
6-Step Upscaler
The 6-Step Upscaler boosts all content closer to Ultra High Definition – making clearer, more striking images.
webOS 2.0
Is a refreshed operating system giving users faster and simpler access to the features and Apps they know and love.
Infinite Contrast Ratio
With an infinite contrast ratio, you'll see deeper blacks and detail in movies that LED/LCD TVs just cannot deliver; this is where OLED technology really stands apart.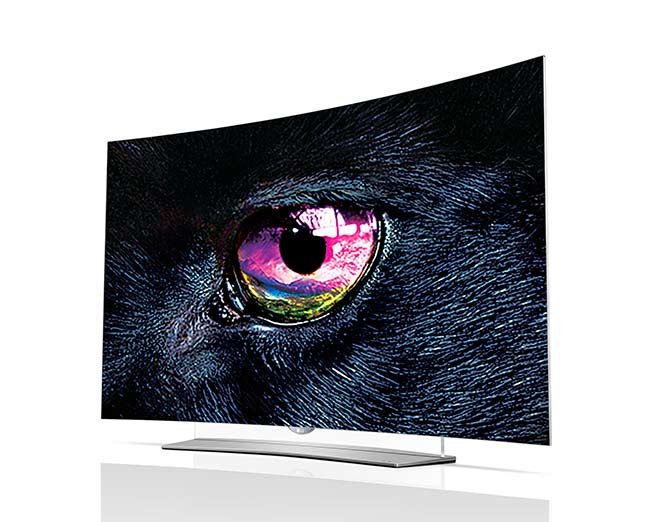 4 Colour Pixel
A patented 4 colour pixel consisting of White, Red, Green and Blue sub-pixels (WRGB) provides perfect black, amazingly vivid colours, and brilliant whites with infinite contrast.
Magic Remote
The new LG Magic Remote now has number keys in addition to the scrolling and pointing option for fast and easy input of TV channels or text typing. The remote also allows users to connect with the platform via voice commands to control and access content.
Pricing and Availability
It is expected that the rollout will expand into more stores towards the end of the year.
The LG 65-inch 65EG960T– a 2015 CES award winner – is available for RRP $9,999, while the 55-inch model (55EG960T) will sell for RRP $5,999.
Find more information on LG Australia Website: www.LG.com/au
Images: LG
Have something to add to this article? Share it in the comments.