Lots of us have spent the last few months adopting a new hobby, whether it be painting, puzzling or scrolling TikTok. One new pastime which has increased in popularity has been gardening – largely because of all the mental and physical benefits that come from growing your own plants and getting your hands dirty in the garden.
According to a University of NSW report report, simply being in a green space can help ease symptoms of anxiety, depression and stress by positively contributing to your overall health and wellbeing.
Now that we're largely out and about again, many of us are either keen to continue our new hobby of gardening or we just need to give our plants some extra help so they'll be healthy all of this summer! To help with this, here are some top gardening hacks for those of us who could be lazy plant parents – but also those of us who are now much keener gardeners and we want to make sure we're doing a great job.
Smart plant monitors
There are many plant monitors available to introduce technology to the beginning gardener. Most of these are simply inserted into soil and they can take measurements of moisture levels, track light and humidity, and even analyse the soil. Smart gardens take the guesswork out of growing your own food or herbs. If you build a self-contained system which provides light, automatic watering, fertilizer and customized heat levels, you'll be fine.
Some examples of plant monitors include: Soil Moisture meter smart plant detector and this one: Plant watering sensor.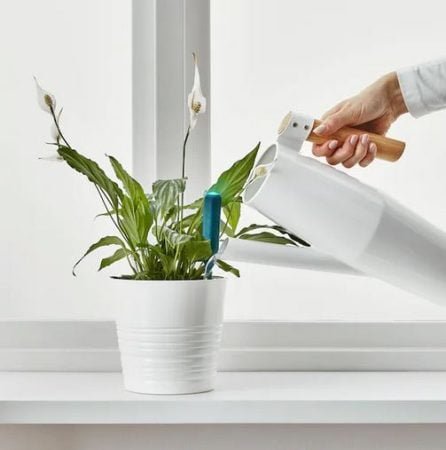 Ask Alexa to remind you to water your plants

As we get back to work and many other activities, keeping our gardening routine can be difficult for the best of us. If just keeping your plants alive is your number one priority to begin with, then you can set a daily reminder to keep your plants watered. To make sure they stay hydrated all summer long, you can set up a watering routine in the Alexa app which will enable Alexa to share a verbal reminder with you at the same time every day – to water your plants. You'll be reminded and hopefully never forget to water your plants again – and your plants will thank you for it.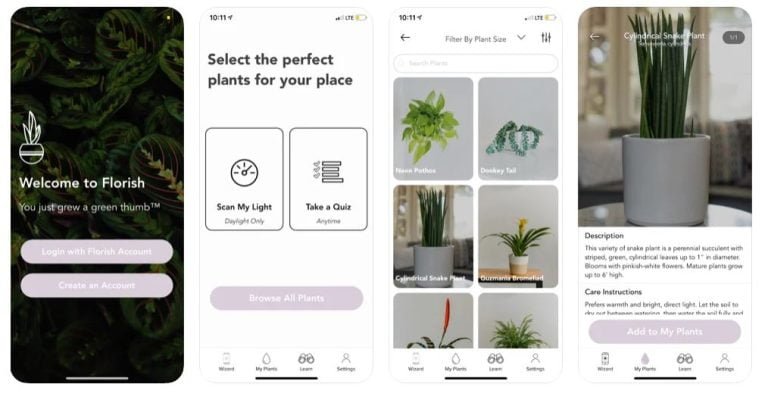 Download a gardening app
You can make plant care simple and smart by downloading a gardening app. Florish is an Apple indoor plant app which is designed for those who are relatively new to indoor gardening who may need help to choose new plants etc. You can use your phone's camera to scan the light in your room and understand which plants would do well in this environment.
Another Apple app is Picture This Plant Identifier which will help you if you come across a mysterious sprout in your garden and you want to identify it. The app will be able to let you know what it is as it searches amongst over 1,000,000 plants.
Serenade your garden bed
Research reveals that plants will thrive when they listen to music which sits between 115Hz and 250Hz, as the vibrations emulate similar sounds in nature. Jazz and classical music are their genres of choice so you can create a customised playlist that your plants will love. Simply ask Alexa to play your "plant playlist" and hook it up to your surround sound using a smart speaker.
For more from Women Love Tech on gardening, visit here.