Tyson Mary is known as the Naked Traveller. His photographs around the world are exemplary. He's also been in and out of the country preparing for an upcoming adventure race with Bear Grylls in Fiji.
Here, he shares his tips to ensure you get the best results – and not surprisingly, it all starts with getting the right gear.
1. Have gear that sets you up for success
I would suggest investing in gear that is compact and lightweight, so it's not a hassle when you're on the move or trying to pack it in your luggage, but is super versatile so you're able to capture anything and everything.
2. The early bird gets the worm
If you're trying to capture a tourist hotspot, I would definitely recommend getting there early – ideally before it opens, and before the sun rises. Not only will you beat the crowds, you'll also get the best lighting! First light is much better for taking photos than when the sun is high in the sky. I really dislike harsh, dramatic shadows, so I try to never shoot (particularly, when I'm taking photos of or with people) in the middle of the day.
3. Stand out from the crowd
I always try and create a unique image by getting creative with angles. I also like to play around with foreground and background, which can give the photo a 3D feel. If I'm shooting a landscape, for example, I'll crouch down low and get a flower in the shot to create some interest in the foreground.
4. Crowd source
Now that you've ticked off the tourist hotspot, I would recommend getting away from the hustle and bustle. This allows you to truly experience the beating heart of the city or place you are visiting, and if you're lucky you may be able to capture some of this magic. If you're unsure where to start, have a chat to the locals! Or if language is a barrier, head to Instagram and search through hashtags and locations – you'll be able to find some hidden gems.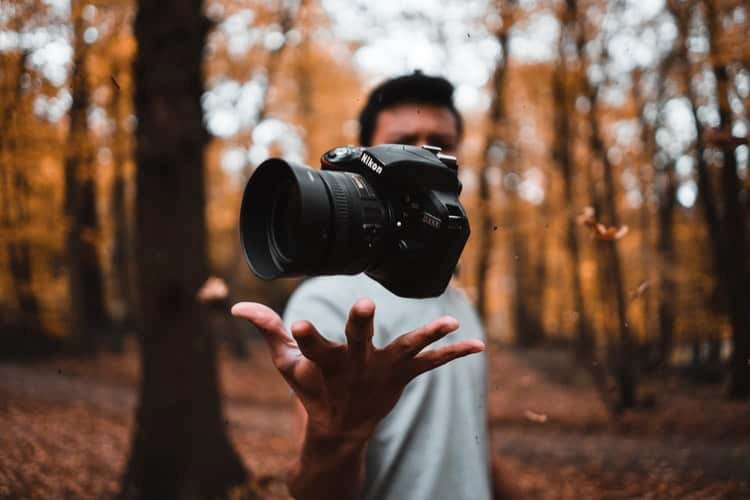 6. The one thing I always bring…
Spare batteries! Apart from the actual camera, these are the most important piece of gear in my kit. There's nothing worse than being caught out with a dead battery, and not being able to snap that once-in-a-lifetime shot.
Women Love Tech would like to thank Tyson Mayr for his article.
Tyson Mayr is a travel enthusiast, Tyson captures stunning photos of the best the world has to offer as he embarks on his adventures.