2016 saw in some incredible new gadgets. We've trawled through the latest gadgets released this year from the new drones to the Playstation Virtual Reality Head sets and vinyl turntables.
Here is our pick of the top 15 gadgets this year.
1. Apple iPhone 7 Plus Phablet
This Phablet is waterproof and has a bright 5.5in screen. The benefit with this device is its two lenses on the main camera, which gives it the edge over a regular iPhone 7. This allows better depth of field effects and makes you a pro at taking photographs.
2. Rega Planar 3 Turntable
There has been a huge retro trend and this cool turntable is perfect for those who want to here their music played on vinyl. The Rega Planar 3 turntable from the UK has excellent sound and it's not surprising it has won awards for its design.
3. Dyson V8 Absolute Vacuum Cleaner
Dyson came back with a vengeance this year. We particularly love the cable-free vacuuming for its ability to make the arduous easy. It allows up to 40 minutes of cleaning in one charge. No excuses not to keep the house tidy with this nifty device.
4. Playstation VR Headset
Virtual Reality is here to stay. Sony is at the forefront of this new technology and the headset is reasonably priced and comes recommended from Women Love Tech.
5. Nintendo Mini NES Console
Okay, if you love retro and reminisce about your time spent playing Super Mario games then try this miniaturised version of the 1983 Nintendo Entertainment System. You can play all your favourites.
6. Cervélo P5X Road Byke
Cycling just got a whole lot cooler. Check out this incredible bike which may be expensive but is the best in terms of its wireless gears and aerodynamic design. Traditional bikes are a thing of the past.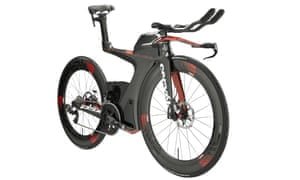 7. Plantronics Backbeat Fit Bluetooth
You can buy these sports headphones in complimentary colours to your gym kit. These unsealed headphones are also perfectly designed to allow you to hear some background noise without taking away from the quality of the sound.
8. Garmin Forerunner 35 Running Watch
Top markets for giving us a device in a pleasing colour, rather than a choice of black or black. Has all the typical functions from GPS tracking to a heart rate monitor and allows you to track your sleep and heart rate and more.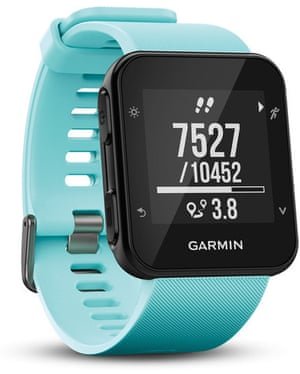 9.
Parrot Disco Drone
Firstly, let us say that drones have made the world all the more magical. Even movie footage is so much better nowadays with an eagle view on the world. The Parrot is particularly nifty as it can zoom at almost 50mph.
10. Google Pixel Smartphone
This is the main competitor to the Apple smartphone and features an amazing camera and you can access a huge range of Android software, too.
11. RIF6 Cube Projector
Brings back memories of watching home film footage on a big screen. This allows you to view on a much bigger screen rather than a small device. It can project a 120inch image onto a white wall. Ideal for an alternative to the TV screen.
12. FUJI X-T2Fuji X-T2 Camera
Mirrorless cameras are gradually supplanting chunkier digital SLRs as the first choice for serious photographers. This latest retro-looking model from Fuji is packed full of far-from-retro features.
13. Amazon Kindle E-reader
The bargain in the Kindle range, updated in 2016 with Bluetooth audio accessibility, and a slightly lighter, thinner casing. Other Kindles are fancier but the software and the library of titles to choose from is identical across the range.
14. Moto G4 Smartphone
The Moto G series is for anyone who wants a more affordable smartphone. It has won a reputation for combining value and performance. And we love the 13Mp camera, bright 5.5in display, dual sim capability and MicroSD slot.
15. Tithings thermo Health Gadget
We love a health gadget that really has easy to use features. This one measures your temperature when held near or on the arteries on your forehead. Perfect for children who don't like having their temperature taken, and best of all you can store the results on smartphone app.
Tell us what new tech devices you have loved this year.