It was both a colourful and eventful year for Instagram with incredible moments captured and amazing communities gaining attention locally and globally. Some would say the defining moment came when Instagram started to hide Instagram posters' likes.
Hidden likes on Instagram were first announced as the "test" that would hide public like counts on all Instagram posts.
Instagram likes first disappeared in Canada last May and then expanded to other countries, including us here in Australia, as well as Brazil, Ireland, Italy, Japan, New Zealand and more recently the United States. There was a mixed reaction all around with many questioning how it would impact both influencers and businesses.
Basically, like counts are private. For some this was received well because it takes the competitiveness out of sharing posts and for others, they prefer everyone seeing how much attention their posts got.
Instagram Highlights
Special Moments were far and wide, just take a look at these below:
@calltimeformelanoma launches on Instagram and saves lives by encouraging skin checks for women around Australia.

Instagram Post (January 2019)

Will "Egg Boy" Connelly turned one viral moment into an Instagram account raising awareness and funds for causes worldwide.

Instagram Post (March 2019)

Aussies share an outpouring of emotion and support for our Kiwi neighbours after the Christchurch attacks, with many sharing one powerful illustration on Instagram from a Queensland artist.

Instagram Post (March 2019)

One photo of @taylaharris turns into a powerful statement against harassment.

Instagram Post (March 2019)

Politicians share the behind-the-scenes of the Federal Election, including one victorious moment from @scottmorrisonmp

Instagram Post (May 2019)

@yiayianextdoor makes headlines around Australia for the heartwarming story their account shares.

Instagram Post (May 2019)

@tonesandi share a career-making performance at Splendour In The Grass

Instagram Post (July 2019)

Michael Yunupingu opens the Garma Festival with a powerful address and image echoing around the country.

Instagram Post (August 2019)

@kumokumo_au brings soufflé pancakes to Australia

Instagram Post (September 2019)

@schoolstrikeforclimate uses Instagram to coordinate rallies around Australia to share their voices.

Instagram Post (September 2019)

@buyfromthebush launched their account and captured the country's attention, growing to nearly 150K followers in less than two months.

Instagram Post (October 2019)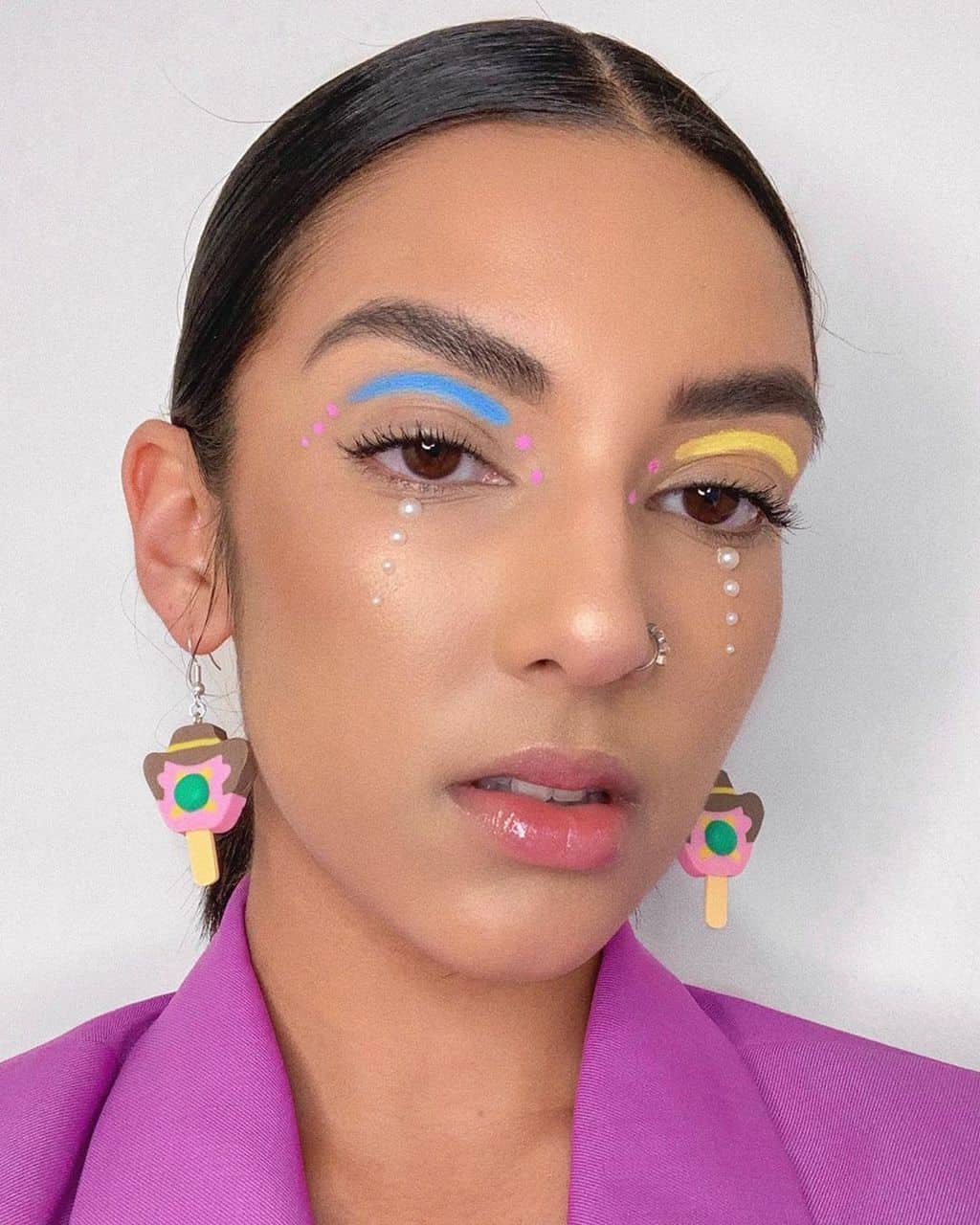 Aussie Geotags That Are Trending for 2020
Following the release of the first A-Z of Instagram in 2019 Lake Tyrell in Victoria was highlighted as an emerging geotag. Plenty of scenic destinations have now become tourist attractions after they've started trending.
Travel is the #1 interest for Australians on Instagram, and with the below list, it's evident that regional Australia is a top priority for adventurers and travellers from across the country. 
Popluar Instagram Desinations
Here are some of the destinations that grabbed our attention over the recent months.
Cape Hillsborough, QLD
Injidup Natural Spa, NT
Maria Island, TAS
Bunda Cliffs, SA
Lake McKenzie, QLD
Crawley Edge Boatshed, WA
Little Blue Lake, TAS
"The Instagrammability of a location is playing an increasingly important role in the decision-making process of many tourists and growing numbers of places across Australia are reaping the rewards," said Tourism Australia Chief Marketing Officer Susan Coghill.
"Importantly, many of these lesser-known locations are based in regional locations where increased tourism can have a big impact on the local economy."
Inspiring Aussie Creators
Instagram recognised ten Australian creators for their exceptional creativity and inspiration on the platform over the past year.
From beauty to music to activism, these ten creators use Instagram for vastly different reasons but were all celebrated for their impact on the Australian Instagram community across 2019.
The creators recognised include:
@jamiezhu
@rowisingh
@jaymejo
@oneruel
@tayla_harris
@biancadilworth
@ozzymanreviews
@fairbairnfilms
@cubsport
@loserfruit
@schoolstrikeforclimate