The Adobe Summit EMEA 2023 was jam-packed with new tech updates. Here are the key updates you need to know about.
Express is integrated with Adobe Firefly
Adobe has introduced the beta version of Adobe Express, which is their all-in-one collaborative content creation app. The beta version is now compatible with Adobe Firefly, embedding generative AI directly into content workflows. Creators at all skill levels can generate images and text effects with simple text prompts to enhance designs. This will enable brands to scale their design material at unprecedented rates.
The new version of Express also integrates Adobe's tools into a new all-in-one editor, making tasks like creating social video content, touching up images, editing PDFs, and laying out designs, super efficient.
David Wadhwani, president of Digital Media Business at Adobe has said, "The new release of Adobe Express brings together technology from Photoshop, Illustrator, Premiere and Acrobat with our Firefly generative AI models into a fun and easy web application experience allowing everyone, from individuals to large organisations to create content that stands out."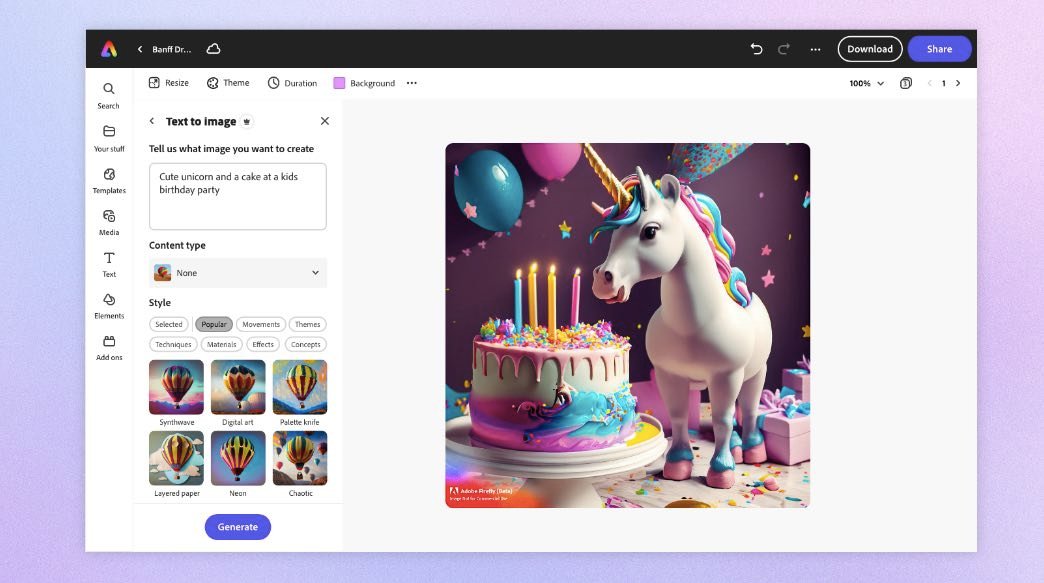 Express complements other applications
Express is a handy web complement to Creative Cloud, Experience Cloud and Acrobat applications. If you're a Creative Cloud member, you can seamlessly import, edit, and stay synced across applications, collaborate in real-time, and action quick tasks for social media creations or concept approval. The integration means that enterprises can scale content faster than ever before, while students can now work more collaboratively on group projects.
Express is coming to Google Bard
Adobe has also announced its partnership with Google, where Firefly and Express will be integrated with Google's AI service, Bard. Firefly is set to be the primary text-to-image generative AI partner for Bard.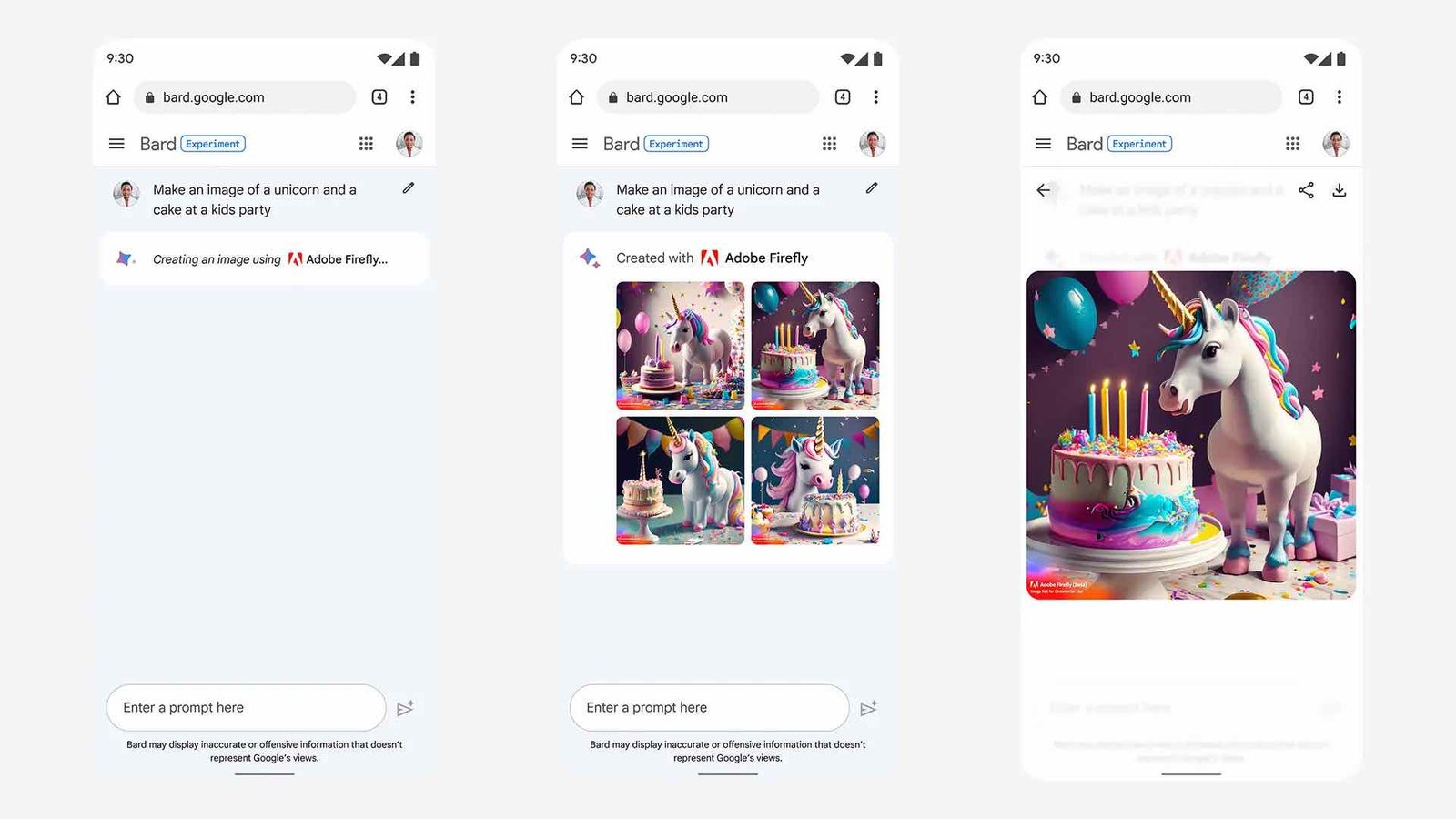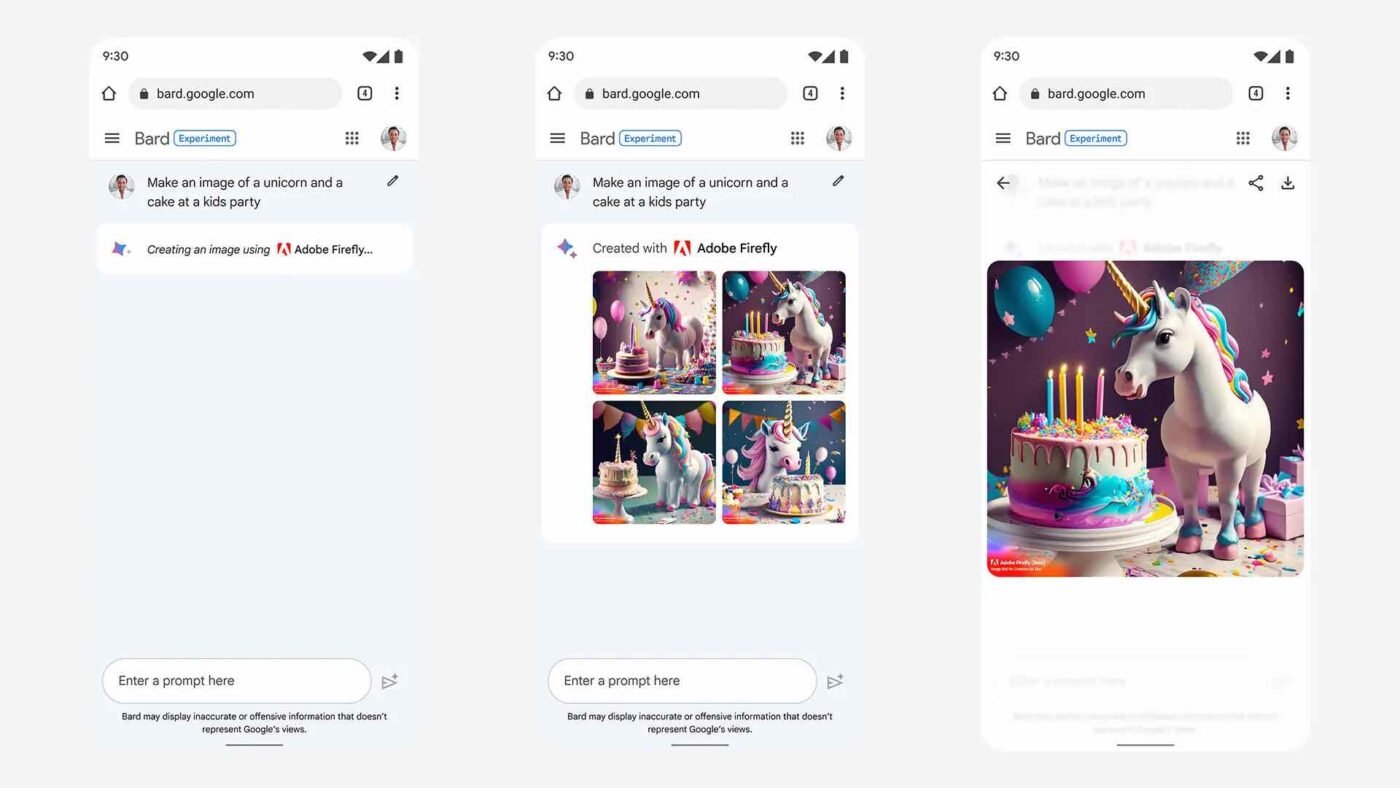 Users will be able to describe the image they wish to create, and then Firefly will directly generate the image in Bard. Users will also be able to modify the image further using Express. The question is now, what will ChatGPT's response be to this integration of text-to-image AI?