One of the most popular themes on Instagram right now is home-made bread. It's like the whole world has suddenly realised it's not that hard to bake your own bread and with some extra time up their sleeve, they're giving it a shot.
Sometimes, it's even hard to find flour up at the shops because it's become scarce. Obviously, baking your own bread has become so popular because we have more time right now. But as well as that, it seems baking bread is a helpful distraction from the constant news on our phones and TVs. If you want to get away from screens, then baking bread is one way to do this.
There's another truth we have to add in here. Let's face it – carbs are comforting. At a time when there is so much uncertainty around us, making comforting food which satisfies not only us, but our friends as well, ticks all the boxes. To cut a long story short – baking bread is very on trend at the moment.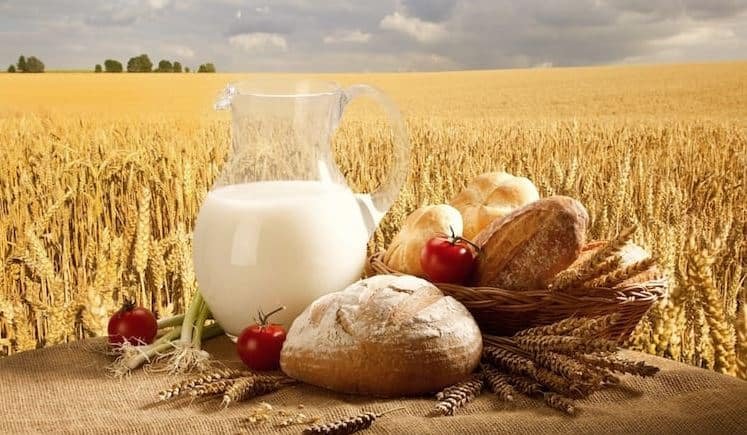 Do you need a bread making machine to bake your own bread?
You don't have to bake your bread in a machine but it can make it a lot easier. You can buy premixed dough from the supermarket and you can pop this straight into the bread maker to knead and bake for you. If you'd prefer to make your own bread mix from scratch, you can do that too.
Bread makers can also make dough for bread rolls, pizza bases and focaccias, and can be used for cakes and damper as well.
Bread makers
What features should you look for?
Colour options & crust control 
Most bread makers give you the choice of light, medium or dark for the crust so if this is important to you, check if this feature is available on the bread maker you're selecting.
Delayed start 
This feature is great if you want to wake up to the wonderful smell of freshly baked bread filling your home. But remember, a delayed start only works for fairly basic breads which don't contain perishable ingredients such as cheese or eggs.
Automatic fruit and nut dispenser 
Some bread makers will automatically add ingredients such as fruit, nuts and herbs at the right time so if you're after this type of bread, check the bread maker has this feature.
Removable lid 
This makes cleaning easier.
Viewing window 
A viewing window lets you see the bread and so reduces the temptation to open the lid, which can cause heat loss and produce a poor loaf.
User-programmable settings 
If you want to fine tune your bread making, then you'll need to have user-programmable settings. This way you can program your own personal bread making times and temperature.
Cost Of Bread Makers
Bread makers vary in cost from $100 to $350 so make sure you shop around online and find the best price. As well, you can also check your local secondhand shops and websites first because bread makers are one of the most often discarded kitchen appliances. Maybe not at this current time, but quite often, they're bought and not used.
Here are a few popular bread makers and videos showing you how to use them.
Panasonic SD-2501 bread maker
Sunbeam BM2500 Compact Bakehouse 750g Bread Maker
Breville BBM800BSS the Custom Loaf Pro Bread Maker