Global online design platform Canva is releasing a new range of social media features as well as expanding into emerging social networks such as TikTok and Instagram Reels. The new features, released today, include the ability to plan and schedule content directly from Canva as well as new templates and publishing options for TikTok and Instagram Reels.
The new social media features are built directly into Canva's platform and include a Social Scheduler and a Content Planner which allow users to create designs and instantly schedule them to their favourite social media channels instead of manually downloading images and uploading them into other services. The Social Scheduler allows users to create one graphic and instantly resize and optimise it to be scheduled across multiple platforms.
These features, along with the new templates and publishing options for creating TikToks and Instagram Reels, have been designed to allow content creators to publish directly from the Canva Editor to a range of social networking platforms, saving time and money.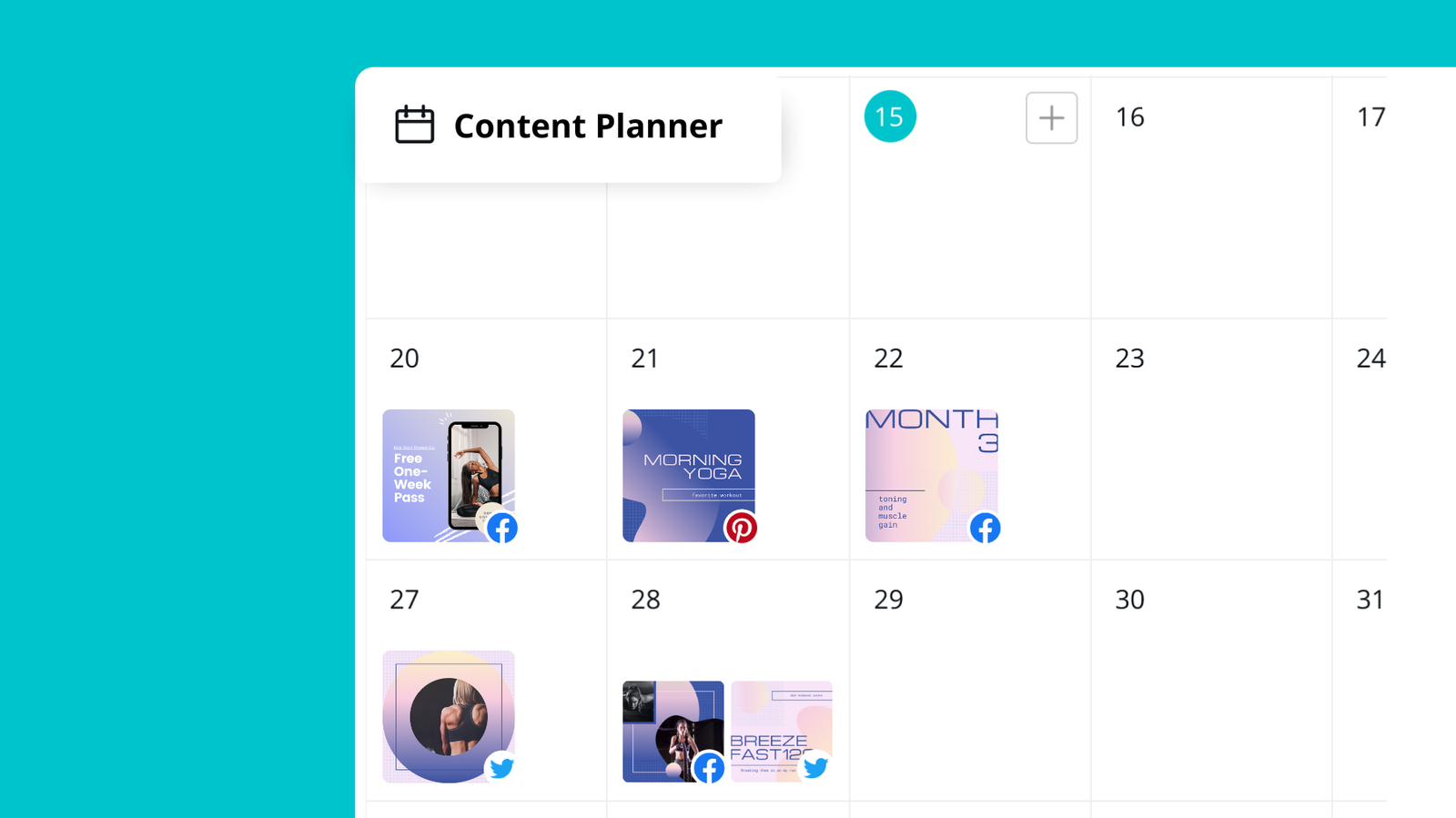 Canva's Content Planner and Social Scheduler currently support Facebook pages and groups as well as Twitter, LinkedIn, Slack, Pinterest, Weibo and Tumblr.
The new templates for TikTok and Instagram Reels are also now available to all users – along with the ability to publish from Canva's video editor, directly to TikTok.
Burson said: "The emergence of these new social networking platforms presents a unique opportunity for content creators to engage with new audiences in ways that weren't previously possible. We're thrilled to be rolling out these new templates and publishing options as we double down on our mission of empowering our community to design anything and publish anywhere."

Canva started out as a platform which could help people to create eye-catching social media content quickly. The design tool is now valued at $6B USD and is used by more than 30 million people from 190 countries, creating everything from social media posts to inforgraphics, t-shirts, videos, posters and more. There are 50 designs created every second.
The new features are available today to Canva Pro subscribers and more than 60,000 nonprofit organisations as part of Canva's Nonprofit program. As David Burson, Head of Canva Pro, said: "There has never been a more critical time for sharing messages on social media, particularly amid the ongoing pandemic. As small businesses work to keep their customers informed, millions of people look to kickstart their own side-hustle and community groups work to stay connected despite being apart."
"While these product updates will add even more value to Canva's growing repertoire of marketing capabilities, we hope they'll also go a long way in keeping people connected, creative, and together," he added.
Canva's library of social media templates provides a variety of fresh content ideas with everything from sales announcements to TikTok challenges, and for those looking to publish to multiple platforms at once, Canva's Magic Resize feature takes time-saving and productivity even further. Gone are the days of creating multiple designs with unique dimensions for each platform because with only a few clicks, Canva can automatically resize and schedule your designs optimised for a variety of social platforms.
With 80% of Canva Pro users using the platform in a marketing capacity, Canva Pro also includes access to an additional 170,000 premium templates and tools such as Canva's Background Remover, Brand Kit, and the ability to export designs with Transparent Backgrounds.
For more information about Canva you can take a look at the website here.