Lightscape, the global sensation Lightscape, which has enthralled over 10 million people around the world*, has been the talk of Sydney with its vibrant display of lights from neon roots, to glowing trees and larger-than-life flowers.
This captivating light and sound show began on Wednesday, June 21st in Sydney and will last until Sunday, July 16th .
Lightscape was first introduced to Australia in 2022 soon after taking over gardens in United Kingdom and the US.
It was also one of the highlights of Vivid Sydney.
Vanessa Picken, Chair & CEO, Sony Music in Australia and New Zealand said "We're excited to be illuminating the iconic Royal Botanic Garden Sydney as we bring Lightscape. We have a range of incredibly talented artists involved, each bringing a unique vision to the event that is set to mesmerise those who attend."
The trail is the main attraction at the Lightscape and that is called Vivid Lightwalk.
Underneath the glowing trees and vibrant colours, you can immerse yourself in this picturesque landmark as you stroll alongside bright flowers. The trail is 8.5 kilometres long and consists of 60 attractions, 49 light installations and 3D projections scattered throughout as well as international artworks.
The Lightwalk connects the Sydney Darling Harbour to the Central Station. It covers areas such as Circular Quay, The Walsh Bay Barangaroo, The Rocks, The Darling Harbour, Darling Square, The Goods Line and the Central Station.
"We're thrilled that the Lightscape team have given us the opportunity to bring our Sea of Light to the fantastic setting of the Royal Botanical Garden Sydney and we're looking forward to creating something really special here." Selina Murray, Development Manager at Ithaca Studio, responsible for two installations at Lightscape said.
After attracting its highest ever visitation in its 13-year history, Vivid Sydney 2023 set a new festival record for content using the #vividsydney hashtag, reaching more than 649 million people and delivering an 84 per cent increase year on year in social reach.
Here are the festival's most-shared light projections and installations.
The Top 5 most shared light projections/installations from Vivid Sydney 2023
1. Dark Spectrum: Unlike anything ever seen before at Vivid Sydney, the world-premiere activation transformed the abandoned Wynyard Station train tunnels into a multi-sensory experience inspired by the euphoria found on underground dance floors. Eight rooms provided a progressive colour journey through the human condition and the ultimate Insta-worthy photo moments, which are still on offer until 16 July. For tickets, visit:https://premier.ticketek.com.au/shows/show.aspx?sh=DARKSPEC23
2. Written in the Stars: the largest drone show in the Southern Hemisphere – which boosted festival attendance on the traditionally quieter mid-week and Sunday nights, with more than 500,000 people viewing the seven shows.
3. Lightscape: the sound and light event is still showing until later this month. For tickets, visit: https://premier.ticketek.com.au/shows/show.aspx?sh=LIGHTSYD23
4. Lighting of the Sails: Life Enlivened (2023): Thttps://thecarousel.com/news/vivids-vale-to-australian-artist-john-olsen/he spectacular Sydney Opera House Lighting of the Sails: Life Enlivened (2023) showcasing the work of esteemed late Australian artist John Olsen AO OBE.
5. Dandelion: A 4,000kg steel recreation of a dandelion's wispy calyx with interactive hand sensors by Sydney public art collective Amigo & Amigo.
*Source: The most-shared list was compiled by Destination NSW based on assets uploaded on-feed against #vividsydney on Instagram and TikTok.
** Melbourne, San Diego, San Antonio, Houston, Brooklyn, New York, Chicago, Los Angeles and Forth Worth.
Not only did Vivid Sydney spur a social media storm over 23 nights, but also attracted some of the world's biggest stars who enjoyed the festival.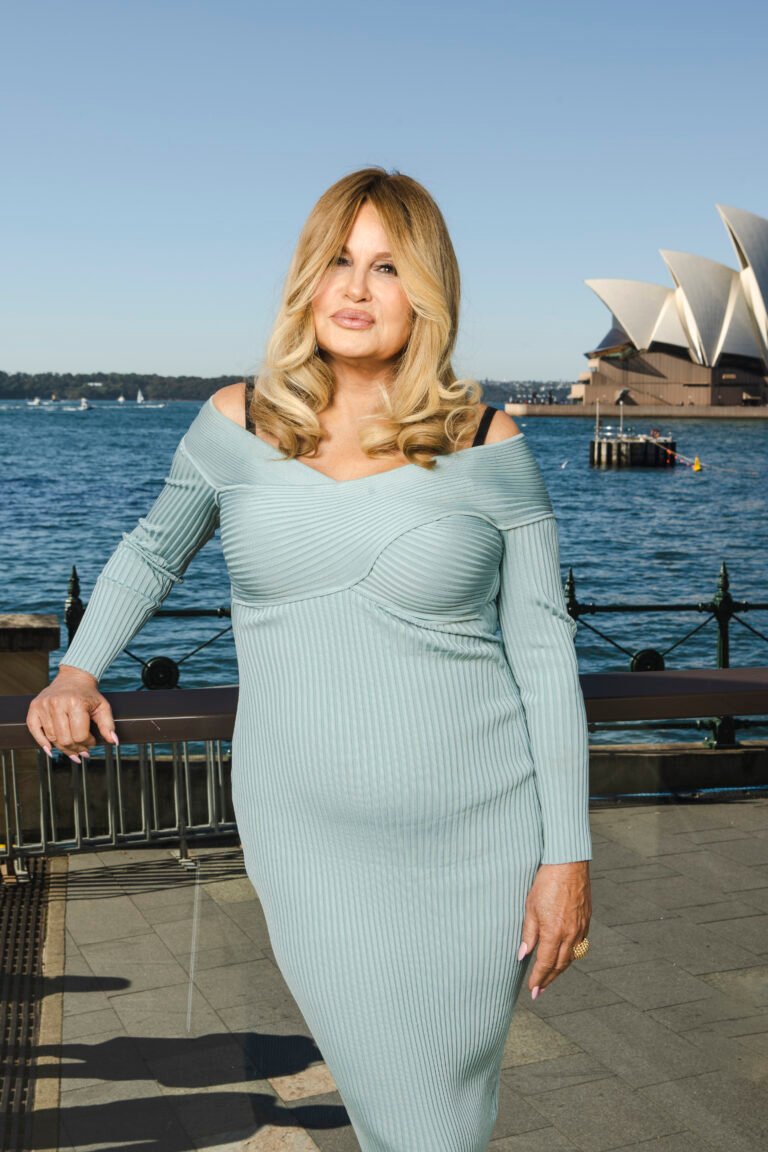 Emmy-award winning actress Jennifer Coolidge marvelled at Elemental at Darling Harbour and the drone show, Written in the Stars, as well as ventured down to the tunnels under Wynyard Station to explore Dark Spectrum. BLACKPINK's Jisoo explored the spectacular Lightscape, complete with a taste of a toasted marshmallow, and celebrity chef Nigella Lawson soaked in the sights at Circular Quay, including Inside Out at Customs House.