If COVID-19 has given you some extra time to assess your business and career goals, then it could be the perfect time to do some business mentoring with Tory Archbold from Powerful Steps.
"What I'm teaching people is everything I've learnt over the last two decades. I'm teaching them how to supercharge their business and their life," she adds.
How does the business mentoring work?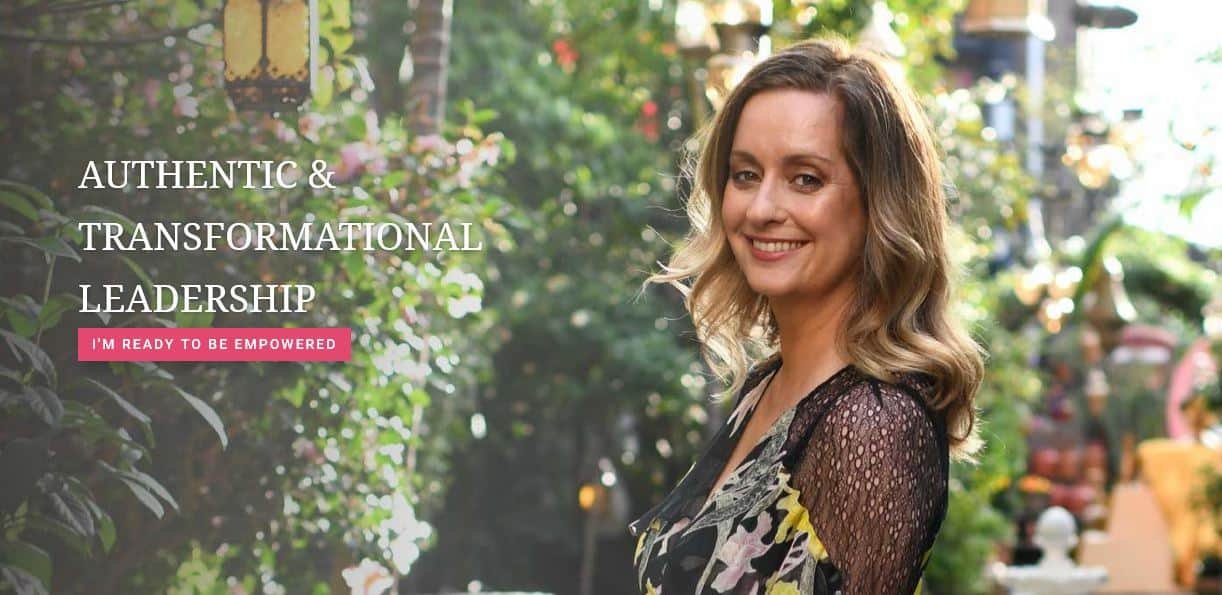 Tory has spent the last 20 years working in her own business as a successful publicist, known the world over for her innovative campaigns for major brands such as Seafolly and Zara.
She says she's motivated to help others win at business because she likes to "see people succeed" and she credits her own mentors with enabling her to achieve her own goals.
"I've always worked with mentors who've nudged me to become a better person and so I feel like that's a little bit of gold dust I can sprinkle and say 'hey', I've got your back, I know you can do this," she adds.
"I think the secret ingredient is really identifying where you want to be and what steps you need to take – and then you need to be accountable for them," says Tory.
Why does she do it?
After 20 years working as a high-powered publicist in her own company, Torstar, in Sydney, Australia, you'd think Tory might have had enough of hard work and the fast lane but on the contrary, she says this is the perfect next step for her.
"I think the incredible power of what I'm doing now is that I am in my power. I'm proud of who I am, I'm proud of the journey," she says.
"I love seeing people succeed and I really feel that the story I have to share will inspire others," she adds.
"The whole idea behind me mentoring women is I want to up-skill these women – I want to see them succeed. Because I can see the potential in them and what I'm doing is I'm showing them the roadmap to achieve the success they want," she adds.
Staying connected during lockdown
Over the past seven weeks while we've been in lockdown, Tory has been holding Coffee Challenges each week and at these virtual linkups, she talks with women, identifying what they need to do to build their own personal brand and build their professional network.
"Sometimes we have a guest speaker – someone who resonates with the women who are attracted to the Coffee Challenge," and this works very well," she says.
Tory started these Coffee Challenges because she recognised when lockdown first started that everyone would be feeling very isolated and she's always believed in the power of connection.
Tory says a lot of women have reached out to her after a Coffee Challenge and asked to be mentored by her.
"What I say to people is do you want to do supercharge mentoring or do you just want to do once a week. I ask them what does your work/life balance look like? The majority of them want to supercharge so we start off with two sessions per week and then once they get into the rhythm we knock it back to one a week," she says.
Mentoring people from all over the world
Tory says the people she's mentoring are not only from Australia but all over the world: "Women from other countries are joining in the Coffee Challenges and taking up the mentoring. I now have clients in Sydney, Tokyo, London, Los Angeles and Boston," she says.
"I think the secret ingredient is really identifying where you want to be and what steps you need to take and to be accountable for them," she adds. "These are super smart women who've been very successful in their careers, and it's really great for me to be working with them but I'm also seeing them shine – I'm helping them reach their true power and potential."
Workshops are available to take part in
As well as business mentoring, Tory holds virtual workshops and these are open to anyone who'd like to kick-start their business or career. The workshops run for three hours and Tory says they're all about "meditation and manifestation."
"What we do is we transform throughout those three hours. We look at what does it take to get to where you want to be? What are the powerful steps you need to take and how do you turn this into change which will transform your life?"
Tory says after they've completed a workshop, people often go on to do business mentoring but they don't have to: "They can take up business mentoring for six weeks and this is where they we talk together for what I call an 'Hour of Power.' We literally map out what they're doing, week to week, so that by the sixth week, they come out the other side and they're like, right, 'I'm ready for my future.'"
With a mentor like Tory Archbold, it would definitely be easier to find your own 'roadmap to success.' Tory's company, Powerful Steps, is currently offering a special on Business Mentoring Sessions. For more information, visit Powerful Steps.