Snap is brewing a series of Halloween-inspired Snapchat features for this year's celebrations including Halloween Lenses — featuring brand new tech — Bitmoji costumes, and a spooky Snap Map to get Snapchatters in the spirit.
So, if you're planning your trick-or-treat route, check out the Snap Map's limited time spooky theme here on the left. You can see where your friends are lurking and check out their Bitmoji costumes right from Snap Map!
The good thing is, you're always in control of who can see your location. Tap the settings menu at the top corner of your screen to share your location with select friends or shift to Ghost Mode to ~ disappear into thin air…
Bitmoji Halloween Costumes are back!

Each year, snapchatters eagerly wait for the arrival of Snapchat's Bitmoji's costumes and this Halloween, they've released 6 new Bitmoji Halloween costumes including a fairy, a witch, a clown, a ballerina, an angel and a devil. As well, there are three new festive shirts and hoodies including two Jack O'lanterns and a Skeleton!
And if you need to change your Bitmoji outfit here's how:
From Snapchat, tap on your Profile in the top-left corner.
On top of your 3D Bitmoji you'll find a hanger icon on the bottom left. Tap on the hanger to open the Avatar Designer. You'll be taken directly to the Bitmoji Fashion wardrobe, where you can access the Halloween costumes.
Choose your favorite costume and have a Happy Halloween!
You can also share Spooky Stickers with your friends in Chat or in Snaps with the new selection of Halloween themed Bitmoji Stickers.
Let's Talk Lenses:
Using Snap's AR tech, including human body mesh and body morphing, Snap has released these.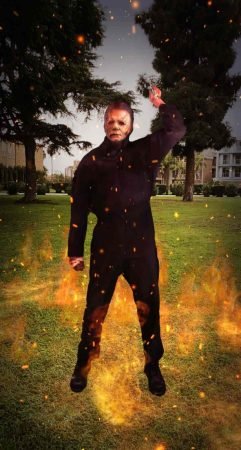 There are also Halloween ghosts – but stylish. Using upper garment segmentation tech, Snap made a Halloween Lens so trendy it deserves a runway moment — say hello to Spooky Fashion.
If you've mastered your Halloween costume, but decorating the house is out of the question, don't worry, using Snap's world transformation tech, we're transporting Snapchatters to the Haunted House of your nightmares.
Or take a look at this creepy werewolf here – Werewolf Lens.
For more from Women Love Tech about Halloween, visit here.