This year, the Taronga HATCH Accelerator Program has been supporting 'ecopreneurs' to take their idea from vision to reality. One of these ecopreneurs is Dr. Alex Carthey, who has been leveraging HATCH's network of experts and mentors to help drive positive environmental change through her startup, Habitat Pods.
Dr Alex Carthey is an award-winning wildlife ecologist with over 15 years of experience working to understand the threats facing Australia's unique and iconic animals. Alex is collaborating with NGOs and government conservation agencies to ensure her work benefits the conservation of Australian mammals and their habitats.
Here, we spoke with Alex to find out more about Habitat Pods and the mission behind this incredible startup.
Tell us about your startup
My initiative, Habitat Pods, is designing and building biodegradable emergency shelters that can be deployed after a bushfire or other natural disaster to protect wildlife from predators and exposure. While much effort has been focused on helping people after disasters, we are focused on helping the wildlife that also gets heavily impacted. Habitat Pods provide temporary shelter for wildlife in the critical post-fire period while boosting the recovery of the vegetation that makes up their habitat.
The units are different from anything else on the market because they are designed to biodegrade away, leaving no trace except their beneficial impact on the ecosystem. They are also different from other artificial habitat offerings in being designed for ground-dwelling animals that can't escape to the trees. Most everything else is aimed at tree-dwelling species – possum, bird, and bat boxes, artificial hollows, and even insect hotels.
Our next phase is to develop the use of these pods for broad-scale landscape regeneration, which we are doing by embedding native seeds and maximising the pods' potential to capture water and nutrients, boosting vegetation recovery.
What was the inspiration behind it?
During the Black Summer bushfires of 2019-2020, images of injured wildlife and devastated burnt landscapes inundated our screens. For the first time, the scale of the impact on wildlife and their habitat became truly visible to Australians in their homes.
My 15-year scientific career has been focused on understanding predator impacts on wildlife. I knew when I saw those images, that feral cats and foxes are drawn to the site of fire by the smell of smoke – sometimes travelling hundreds of kilometres to take advantage of the opportunity to pick off survivors. It suddenly hit me that the surviving animals needed somewhere to hide from those predators and that the vegetation would take too long to regrow. The idea of an emergency shelter for wildlife was born.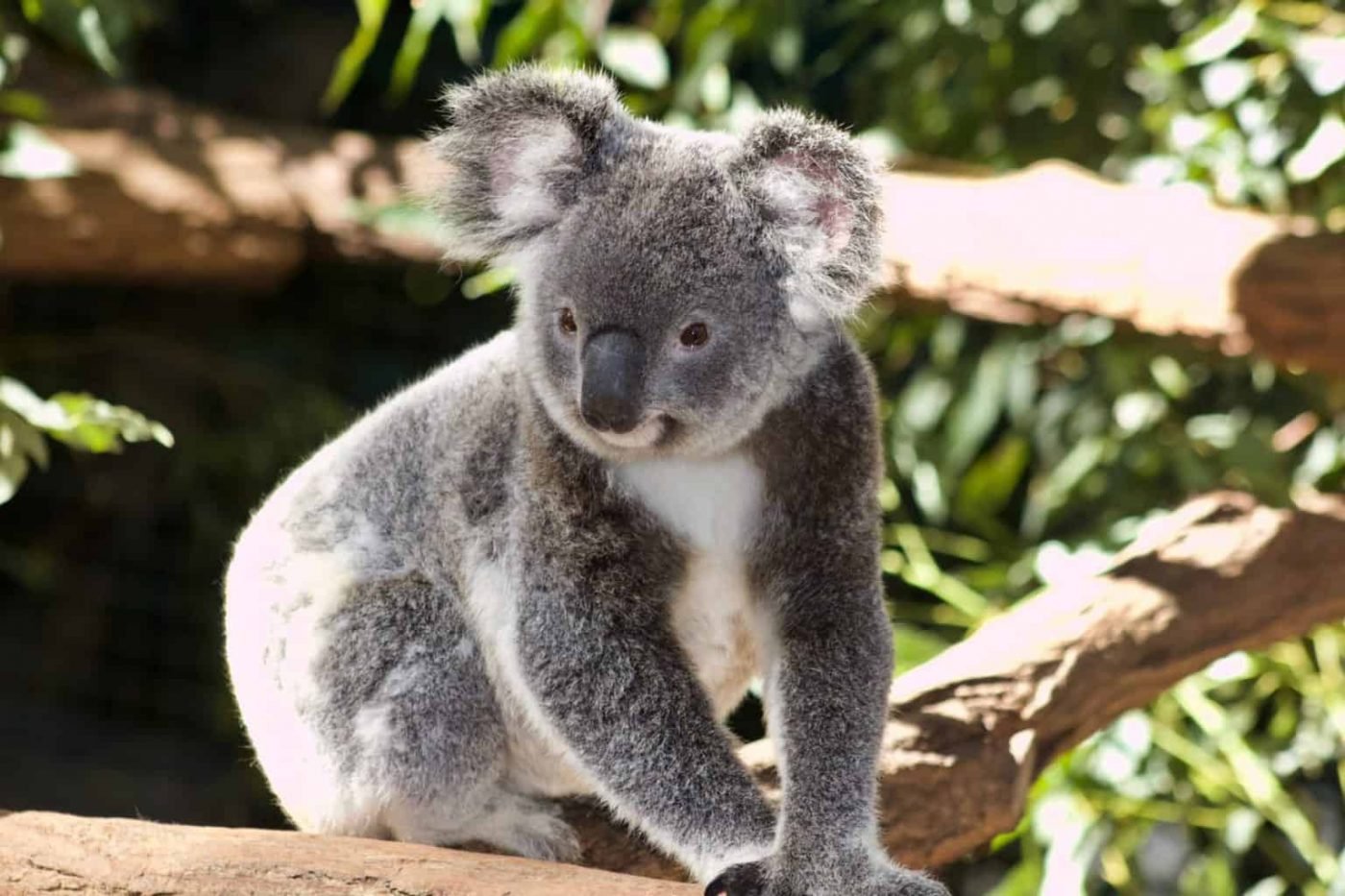 The idea to make them biodegradable came from the realisation that the need for shelter was only short-lived, and that a permanent structure would have to be removed at a later date – risking damage to the regenerating vegetation. This got me googling variations on papier mache and 3D printing with recycled biodegradable material. Luckily I got in touch with the brilliant Alex Goad of Reef Design Lab soon after, and he came up with the fabulous idea to make them out of laser-cut, flat-packed recycled cardboard.
What is your ultimate goal and what does success look like to you?
I am passionate about Australia's unique and iconic wildlife, and keenly aware of the rate at which we are losing them. We have lost at least 30 species of Australian native mammals in the past 205 years, and many more are teetering on the brink. Climate change is bringing more extreme weather and increasing the frequency and severity of floods and fires. In combination with the impacts of introduced foxes and feral cats, these events pose a huge threat to our unique and iconic wildlife.
I want Habitat Pods to be deployed as standard best practice after a bushfire or natural disaster to minimise impacts on wildlife and increase the resilience of their habitat.
It's important to get them in there as soon as possible after the flames are extinguished. If we can get these widely deployed within that critical time period when survivors are most vulnerable to predators and exposure, we can greatly reduce the rate of animal mortality in future fires. This is critical for two reasons – firstly because current thinking is that more animals die after the fire than are directly killed by flames. Secondly, wildlife populations recover from the animals that survive in situ – if all animals in a habitat are killed, recovery will be far, far, slower, if it happens at all. We HAVE to keep survivors alive until the vegetation grows back.
If we can do this, we will have far more disaster-resilient ecosystems and that means more wildlife, in healthier habitats, for longer.
Moving forward, I want to get habitat pods into degraded landscapes to boost restoration efforts and support wildlife in marginal habitats as they are being regenerated. This is the second key step I see in my mission to create a better future for Australian wildlife.
How can people get involved?
We are planning a citizen science strategy, where you can purchase a package that will let you set up habitat pods and a remote camera in your own backyard to see what wildlife visits you at night and get tips on how to make your little patch of land more wildlife-friendly. By purchasing one of these packs you will be supporting our initiative.
If you sign up to follow me on LinkedIn, you will get updates on our progress as we launch our website, and our future crowdfunding campaign, and be one of the first to access these citizen science packs.
When did you first grow an interest in conservation?
Believe it or not, I didn't even do Science in my final years of high school, and no biology!
I thought I wanted to be a journalist but then I had some amazing experiences on undergraduate field ecology courses – heading out to far-western NSW to stony gibber plains and amazing ancient landscapes, holding a tiny marsupial in your hand, seeing the little pink babies in its pouch – and I was hooked. I ended up changing to an Ecology major and going all the way through to a PhD in Wildlife Ecology. I've spent my career since then researching the threats to our native mammals and coming up with ways to overcome them.
How have you benefited from the Hatch Accelerator Group?
This has been the most amazing experience, not least because it has taken me far, far outside my comfort zone as a university-trained academic, and shown me that it is possible to achieve amazing, practical outcomes, very rapidly. This is an absolute pivot point in my career – I'm hooked on making things happen!
The people are also just amazing – everyone from the members of my cohort, who are like family now, through to the subject matter experts and Tom Allen and Christie Gazal who run the whole thing and spend intensive time with us every single week. Everyone is so supportive and encouraging and positive – it fills my cup every single day.
What tech do you use? Favourite app and/or podcast?
I mostly use tech related to my scientific research – so access to databases, software analysis in R programming language, and nifty new apps that are constantly being created to help us measure vegetation structure (% Cover, ForestScanner).
Keep up-to-date with Dr Alex Carthey on social media:
LinkedIn: https://www.linkedin.com/in/dr-alex-carthey-a8811826/
Twitter: @alexcarthey
HATCH Taronga Accelerator Programme
Join the HATCH: Taronga Accelerator Program Pitch Event 2023 to hear from the passionate founders about clever initiatives they are hatching for the planet. This is the first year the HATCH Pitch Event will be coming together in person at Taronga Zoo Sydney, for what will certainly be a memorable night. 
You can book your ticket here