Lydia Wang, Head of People and Culture at DiDi – the rideshare company – says it's "crunch time for female equality both in and outside of the workplace right now." She continues, saying women in the technology industry can play a vital role in this area becasue technology has helped open up the workplace and made it easier for women to participate on a more equal footing, as they can now work from home without a stigma attached.
Wang adds that in this "crunch time," businesses need to assess their contribution towards encouraging gender equality, both within and outside of the workplace. She says this is why, DiDi has recently launched its global Diversity & Inclusion Network (DDIN) which provides effective policies, resources and an environment for change so the company can pay more than lip service to important issues.
"Women in the technology industry play a vital role in supporting innovation and economic development, and I believe there is much more organisations – including ourselves – can do to help women flourish," says Wang. "In Australia, and indeed around the world, there's no denying that awareness has grown, and more conversations are taking place. Certainly, more initiatives are being implemented – by government and private-owned organisations alike."
One of these initiatives is DiD's 40:40:20 initiative which the company launched last month in Australia. Wang says currently, females equate to approximately 5% of the Australian rideshare driver community and it's DiDi's aim to bring this figure to 20% by 2026.
"As part of this commitment to boost female drivers and to increase safety for women, we've launched TripChoice, allowing female driver-partners to opt to pick up female riders, as we believe this is undoubtedly a step in the right direction of achieving greater levels of parity within the industry and to also make women feel safer at all times of the day and night. Our research has shown that women are more prone to feeling less safe while out of the home, and this is something we are determined to improve to ensure more equitable mobility."
We must 'Choose to Challenge'
While we're all still recovering from the effects of the COVID-19 pandemic, Wang says it's important for everyone to support each other now – more than ever – as many deal with physical health, mental health and financial issues which have arisen over this period. 
But Wang points out we must take special note of the statistics emerging in Australia – mirrored around the world – which show that women, in particular, have been more impacted economically by the pandemic. This inequitable distribution of economic impact based on gender can be pinned on a number of societal factors, including the fact that women are more likely to work within sectors most affected by the pandemic, such as tourism and hospitality, or in insecure employment.
"Across most industries, it's unfortunately become accepted for women to be faced with an inevitable glass ceiling. This in itself needs to be challenged and changed. The pandemic may have given Australia and the rest of the world a wake up call, and a chance to make important change," she adds.
The question still remains: what has really changed for women?
Wang says she feels this question can be addressed on two fronts: "Firstly, there's the concern of female safety within our everyday lives – this can be both in work or play. It is absolutely vital that both in Australia and around the world, everything is done to create an environment where women feel safe. Secondly, I want to truly believe that they are on an equal footing with male colleagues, and are working within an environment that will ultimately see them prosper based on ability, as opposed to gender."
On the positive side…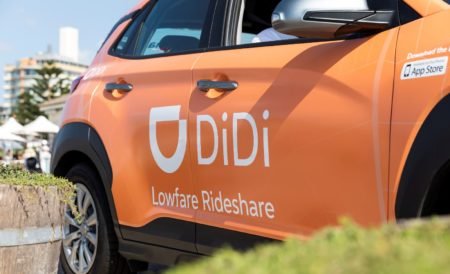 While the pandemic has been devastating on many levels, Wang says there have been a number of advancements made as a consequence of it. She cites the acceleration and adoption of technology which allowed people to stay connected over the last 12 months as one of these advancements. Another, is the changing attitudes of businesses and individuals toward prioritising other aspects of lives outside of work, such as mental and physical well-being and friends and family.
"Corporations are now increasingly looking towards permanent flexible workplace policies – long sought after by employees for reasons including childcare – and hybrid working models which will empower workers both at home and work. These have been issues affecting women for years – it's only a shame that it took a pandemic for the world to see them," she says.
What are businesses doing about it?
When looking at what businesses and corporations are doing about equality for women in the workplace, Wang says she's extremely passionate about the role she plays at DiDi, as Head of People and Culture, because she makes sure all employees feel secure and motivated and is always looking to make a difference in our industry, when it comes to supporting and empowering females.
Wang says it's been hugely encouraging to see other major global brands and organisations supporting female empowerment and undertaking initiatives we hope will also generate significant change. She cites the Australian Government's 'Boosting Female Founders' is a great start – supporting talented female entrepreneurs can be a positive impact for the region.
"I have also admired Cisco's initiatives through its Networking Academy for some time, designed to encourage and train more women in the IT and cybersecurity fields – two notoriously male-dominated areas but two areas suffering major skills shortages and in need of talent. For long-term success to be implemented it's essential that initiatives from businesses and organisations are led from the top-down. I am well aware that as a company and an industry, we have the power to exact change through our actions," she adds.
The new (equitable) normal
"While the recent news agenda has resulted in an increase in discussions around female-inspired initiatives and gender equality, I hope to see the conversation really move forward in the next 12 months through decisive action." says Wang. "The gender pay gap is still in existence in Australia, with women earning, on average, 13.4% less than their male counterparts."
"From a ridesharing perspective, females certainly share the same opportunities to earn as males, however we will strive to address the barriers that have seen so few females participate in the local rideshare industry as drivers. I would also love to see us as individuals take personal action: support those women and businesses doing great things in your life, engage, challenge and take action where necessary. And wouldn't it be great to see the 'new normal' that everyone is embracing, incorporate gender equity?" says Wang.
For more from Women Love Tech, visit here.