The booming short-form video platform, TikTok, is without doubt THE craze of the moment, operating as a unique space for creativity and comedy. The World Health Organisation is even making use of the popular platform by posting informative content from press conferences to short clips discussing safety and hygiene to help curtail the spread of Coronavirus.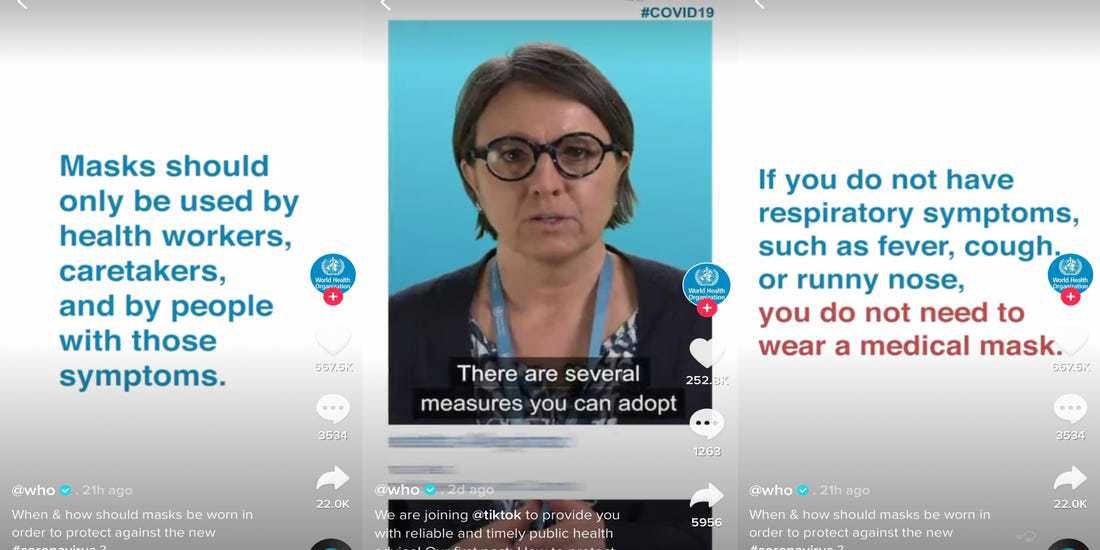 WHO has recognised TikTok as a way to get messages through to the younger population, and has started by collaborating with the platform to spread a new challenge, the #SafeHands challenge.
The challenge's goal is to educate and spread awareness of the need for regular hygienic practices as well as other safety tips regarding the virus.
So far, it's gained quite a bit of attention with several big names like Liverpool FC's goalkeeper, Alisson Becker, retired Brazilian football legend, Kaka, and Actor, Chrissy Metz also jumping on the bandwagon to help promote these practices.
Even singer Gloria Gaynor did her part as she lipsynced her famous song "I Will Survive" while washing her hands.
Originally called "Musical.ly" in 2017 for people to lipsync over songs and share with their friends, the platform has since been renamed 'TikTok" and has moved onto short-form comedy like what Vine was a few years back. WHO has cleverly entered this space of 1.5 billion-plus users to spread awareness of the dangers of Coronavirus and provide simple ways to fight it off on a daily basis.
To download TikTok on iOS, click here, and for Android, here. Make sure to follow WHO and get their tips and updates.