In 2018, Lottie Dalziel founded Banish, a pioneering platform that provides trusted products and invaluable resources to help Australians reduce waste. Here, we talk to her about her latest initiative with the Nespresso Recycling Program and she shares her seven easy hacks to reduce plastic waste.
Where did your passion for the environment come from? What was your inspiration behind Banish?
I have always been an outdoorsy person, when I am not working I'll be outside in the garden, by the beach or on a hike! Banish started out of a personal need for better information and actionable steps when it comes to the planet. I had made a long list of new year's resolutions but one of them was to "do better for the planet". I didn't know what that would look like but I knew I could be doing more. First on my list was ditching single use plastic straws but when I did my research it was so difficult, confusing and overwhelming. There was no simple answer to my simple question. It took hours of research to find the solution and when I did, I did hours more research to decide on a "sustainable" brand, only to find out it wasn't the case, my stainless steel straws came individually wrapped in plastic. This sparked the idea to create an education platform that helps inspire and teach Australians on how they can do better when it comes to living sustainably, but also connect them with Australian brands that are doing the right thing when it comes to the planet.
Tell us about your involvement with the Nespresso Recycling Program?
Everything that I do comes down to education and making living sustainably easier. Nespresso's recycling program enables users to recycle their coffee capsules easily and inspires Australians to reduce their environmental impact, with four ways to get involved. Customers can drop their capsules off for free at a Nespresso boutique, drop them at a participating collection point, join their bulk recycling program and collect on behalf of their workplace or community, or send them to be recycled in a prepaid Australia Post satchel. Nespresso is also the official partner of our aluminium coffee capsule program for BRAD. I was lucky enough to visit Nespresso's recycling facility to see exactly what happens to the capsules when they're sent to be recycled. It was great to see the process first hand, everything from sorting to pressing and separating to compacting! The best part is that both the aluminium and the used coffee grounds in Nespresso capsules can go on to a second life. The aluminium is sent back to the aluminium industry to be used in new products and the coffee grounds are turned into compost to be used in landscaping. I believe that Nespresso is making such a difference not only for consumers but also by showing the industry how they can do more!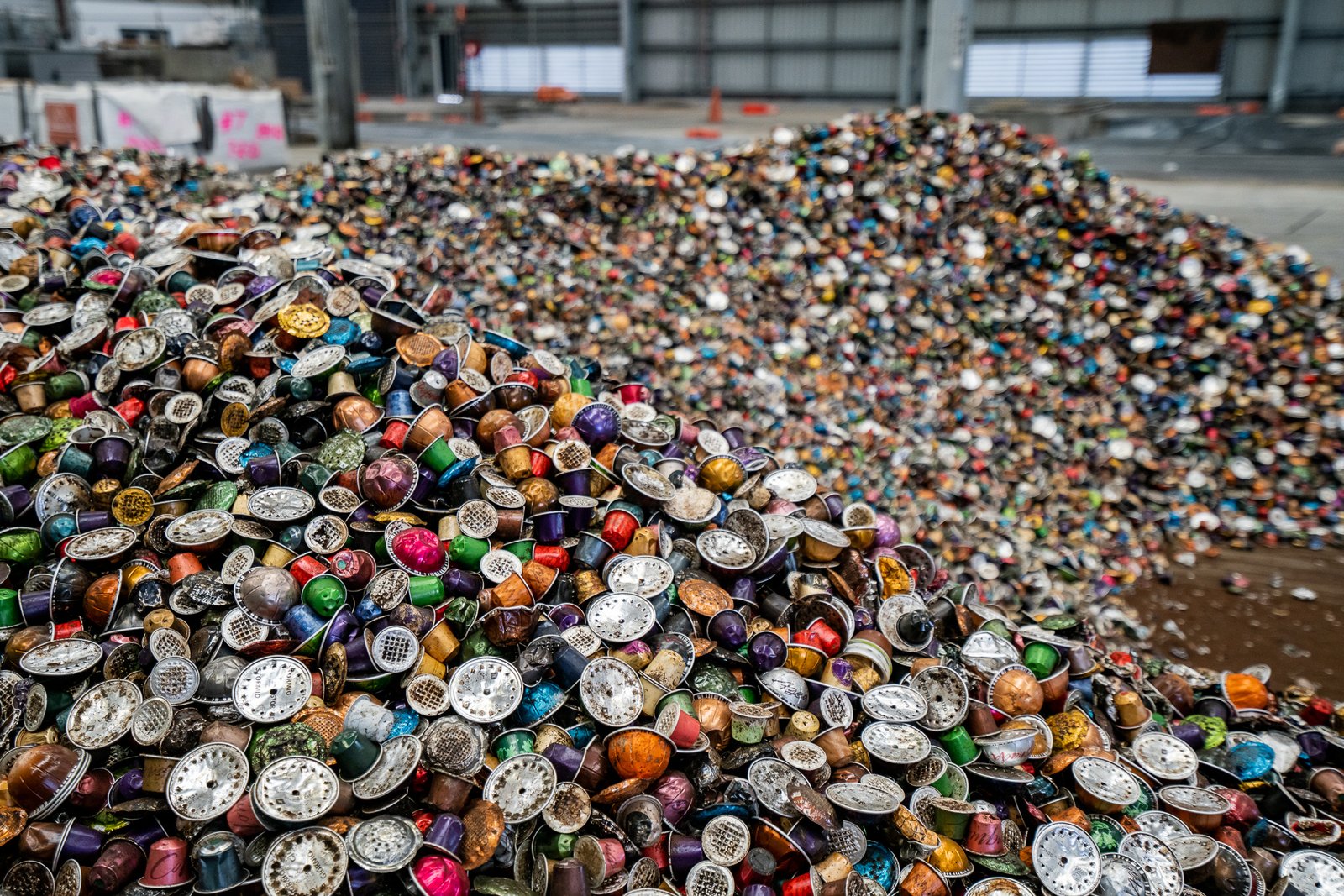 You were named 2023 NSW State Young Australian of the year and listed in Forbes 30 under 30, how do you plan to use that platform to make a difference. What's next?
I am so honoured to receive this recognition. It is a way for me to educate more Australians on how to live more sustainably. It brings sustainability to the mainstream and allows me to have more conversations not only with individuals but with other organisations and groups. For BRAD, we just released our annual BRAD Impact Report and are about to start processing two of the streams that we receive into two new products, completely closing the loop. For Banish, we have opened up our first hub at Sydney's Central station. This is a great way for us to connect with more audiences and expand our reach, again making sustainability accessible.
How did you educate your family and friends about the need to recycle and were you able to encourage them to follow your advice?
I don't think we need to educate people on the importance of recycling but we need to re-educate people on how to do it correctly. It is confusing and even I get caught sometimes! What I'd recommend is looking for the Australasian Recycling Label (ARL) which is a really good indicator of if something can be recycled or not. I would also say "if in doubt throw it out," as wishcycling (putting something in the bin just incase it can be recycled) does more harm than good. If you don't know which bin an item should go into, put it in your landfill bin and do your research for next time.
Seven easy hacks to reduce plastic waste
Ditch plastic in the fruit and veg section of the supermarket! Use reusable bags or the brown paper mushroom bags.
Switch to aluminium coffee capsules! And recycle them! Aluminium is infinitely recyclable, so I always choose aluminium over plastics.
Stop using plastic toothbrushes -, bamboo or wheat straw toothbrushes are a simple switch.
Remember your reusables.Carry things like reusable cutlery and straws and say no to single-use plastics.
See-ya later cling film. Plastic cling film is pesky and annoying, instead use beeswax wraps or silicone food covers.
Tea bags are terrible for the environment! Most tea bags are made from plastic, instead drink loose leaf and use a teapot or a strainer.
Most sponges are made from plastic, which means every time you rinse or wring them out they shed tiny fragments of plastic into our waterways. Instead use a plant-based cloth like a Swedish Dish Cloth.