Ever wanted to go running or bike riding and still be able to listen to your favourite music – but you're sick of headphones that fall in and out of your ears and that feeling of being 'cut off' from the rest of the world? Well Bose has come up with a solution with its latest pair of sunglasses on the market. Called the Bose Frames Tempo Sport Audio sunglasses, they have a new Open Ear Audio design which allows you to hear your music – and your surroundings – at the same time so you get a workout like no other.
We've tried out these Bose Frames Tempo sunglasses and it is a revolutionary experience because the Open Ear Audio frees you from headphones so you can stay aware of your surroundings—traffic, pedestrians, whatever you run up against when you're exercising outside. And when you need more motivation, you can just turn it up. With specially-designed speakers from Bose in each of the sunglasses frames – right near your temple – the Bose Frames Tempo play louder and deeper than any other audio sunglasses we've tried out. The sound quality was also clear and full-bodied which is what you'd expect from Bose.

This is the beauty of the Bose Tempo sunglasses because they're high-performance sports sunglasses. You can be riding your bike through a mountain trail – listening to music – but still in tune with your surroundings. Or you can be jogging around your local city, listening to your latest podcast, but you're still aware or your surroundings and what's happening near you. Once you try these sunglasses, it seems crazy we didn't have something like this before!
Secure and comfortable while you exercise
They wouldn't be performance sunglasses if they didn't stay put. That's why Bose has engineered these sunglasses to fit your snugly, using the soft, silicone nose pads and the flexible temple grips. The sunglasses have custom spring hinges which hold just tight enough to stay secure and light enough so they're not uncomfortable. 
Survive the elements – rain and sweat not a problem
Another nice touch is the fact the Bose Tempo sunglasses are weather resistant. The polycarbonate, polarised lenses (12% VLT | 99% UVA/B) are scratch and shatter resistant. The sunglasses have a specially-designed acoustic mesh in the ports to help keep out any water and or debris.
These frames have been built for the outdoors – they're lightweight, aerodynamic and durable so they can stay the distance when you're doing sport. You also get a few sets of soft, silicone nose pads so you can adjust the glasses to exactly how they best fit you.
If you need to take calls, you can do this as well. The sunglasses have a dual-microphone array for when you're taking a call. The sunglasses come with their own USB charger and they have a battery life of up to 8 hours. And yes – you can get prescription lenses – just talk to Bose about that.
Easy to swap, interchangeable lenses

The Bose Frames Tempo sunglasses have three sets of interchangeable sport lenses. These lenses comes separately so buy the right ones for your terrain and lighting conditions.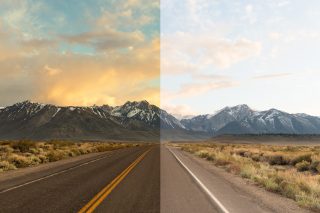 Left: Road Orange lenses | Right: Naked eye
Road Orange are medium-light lenses ideal for road running and cycling, helps reduce eye strain and fatigue caused by bright light and glare on the open road.
Left: Trail Blue lenses | Right: Naked eye
Trail Blue are medium- to low-light lenses designed for the filtered light of shaded trails. Sharpen details in uneven terrain while reducing bright light. Ideal for trail running and mountain biking.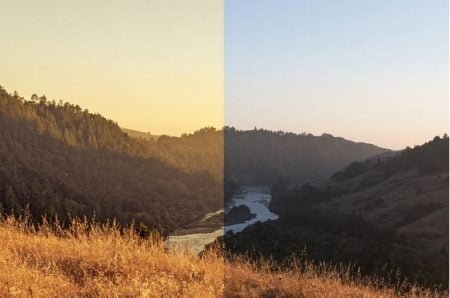 Left: Twilight Yellow lenses | Right: Naked eye
Twilight Yellow are low-light lenses, ideal for evening or early morning training, helps brighten trails and enhance visibility in dark, cloudy or foggy environments.
Still not convinced? It's a bit of a stretch to believe you won't need ear phones but you can still take calls and listen to your favourite music or podcasts. In case you're still not sure, Bose offers a 90 day trial period so you can take them for a spin outside. They say if you're not happy, you can return them within 90 days for a full refund.
Bose Frames Sport Audio sunglasses are also available in the Soprano and Tenor styles. For more about the Bose Tempo sunglasses, take a look here.
For more from Women Love Tech, take a look here.
Review: Sennheiser HD 450SE Headphones Integrated With Amazon Alexa