The Influence Unlocked Podcast is hosted by Samantha Dybac, founder and managing director of The PR Hub. Today Samantha is talking with CEO and publisher of Foyster Media, Robyn Foyster, about her life as a journalist when she started out on London's Fleet Street and how everything she's done has led to where she is today.
It's true that Robyn Foyster has lived a life which could have been pulled from the big screen. She even admits it herself ("It [was] very English Patient actually!") when she's chatting with Samantha about her times traipsing through the desert, or gate-crashing events in Hollywood in search of stories to tell. Because that's what she is – a storyteller. She started in the notorious world of London's Fleet Street as a journalist and it was her resilience and fearlessness which led her along her career path to where she is today.
After working across the globe for a number of years, the call from home sounded a lot like a dream gig for a girl from Mudgee. The editor's role at The Australian Women's Weekly beckoned and she didn't know it then, but Robyn would go on to be the first and only person to edit and publish Australia's three biggest flagship magazines, The Australian Women's Weekly, Women's Day, and New Idea. Flash forward to today, and Robyn is now one of B&T's 30 Most Powerful Women in Media, running her own content platforms and advising on tech boards.
In this episode, Samantha caught up with Robyn to discuss what it takes to see – and do – everything she does, and what she's learned along the way.
Robyn says her one tip for people with influence is: "Share the knowledge that you've got. There's no point in keeping knowledge to yourself. Be generous with your time and the knowledge that you have so others can benefit from it."
"I remember thinking resilient, that's what I'm going to be," adds Robyn.
Live Thursday 14 October 10.30am AEDT.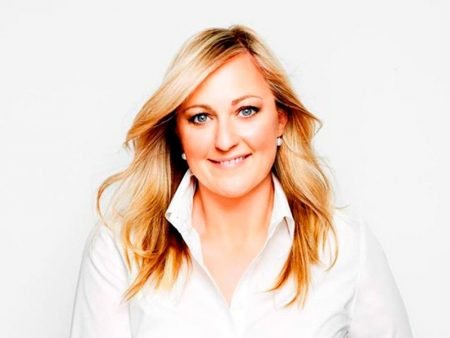 More about Robyn Foyster: An experienced executive and board director, Robyn Foyster has successfully led multiple companies including her own media and tech business. Robyn is the owner and publisher of Women Love Tech, The Carousel and Game Changers. She also owns and runs the thought leadership agency InProfile.
Robyn is the former Publisher of the Hearst Group in Australia. Prior to that she was Editor-in-Chief of the country's biggest selling magazine, The Australian Women's Weekly. Voted one of B&T's 30 Most Powerful Women In Media at the Women in Media Awards, Robyn also received the accolade of Editor of Year at the prestigious Magazine Publisher's Awards.
More about The Influence Unlocked Podcast: Samantha Dybac is the founder and managing director of The PR Hub. For close to two decades, she's immersed herself in the world of entrepreneurs, industry leaders and high-growth disruptive companies, helping them grow their brands and harness the power they have to influence and change the world.
Influence is a word which is thrown around a lot these days but what does it really take to transform an industry or impact the people around you? The Influence Unlocked leans into some big conversations with leaders, disruptors and change-makers across different industries in order to unpack just what influence really is – and the journey it takes to get it.
Get ready to be inspired. Get ready to unlock your influence.
Connect with Samantha on LinkedIn or Instagram
Visit The Influence Unlocked Podcast here.
Powerful Stories Podcaster Tory Archbold Shares How To Grow Your Podcast