Samsung's new TVs for 2020 is putting its focus on a new design, visual and sound innovations. With the new 8K and 4K Samsung TVs, there will be an all-new design, immersive screens, plus better picture and sound quality.
Let's take an in-depth look at the latest releases.
QLED 4K and 8K
Starting with the flagship model – Q950T QLED 8K TV.
For the 8K range, Samsung wanted to place an emphasis on the look and feel of their TVs. Offering nearly 99 per cent screen, its massive 85-inch Infinity Display is the main talking point. The virtually borderless design makes it so that there is nothing but the image on the screen right to the very edge.
The Real 8K resolution (7680 x 4320 pixels, 33.1 million pixels) along with AI Upscaling adds fine-detail restoration, noise reduction, texture creation and edge restoration to its 8K TVs producing brilliant 8K picture quality – even if it's not filmed in 8K. There is also:
Ambient Mode+
Take a picture of your TV and its immediate surroundings and with texture synthesis technology watch it create a virtual image pattern on your TV screen that beautifully blends in with your living space.
Mobile View Multi-View
Mirror or cast your smartphone alongside your TV's content for side-by-side content.
Multiple Voice Assistants
Choose between Bixby, Google Assistant or Alexa for any questions you have or for any commands.
Object Tracking Sound +, OTS+
Samsung's own sound technology to match the pristine image quality. A multi-directional output from several speakers enabling a cinematic sound experience.
"Australians continue to demand bigger and better entertainment experiences from the comfort of their homes which is why we're launching our widest range of TVs that feature the best in immersive visual and audio innovation,"

said Hass Mahdi, Director of Audio Visual Division, Samsung Australia.
Lifestyle TVs
The Frame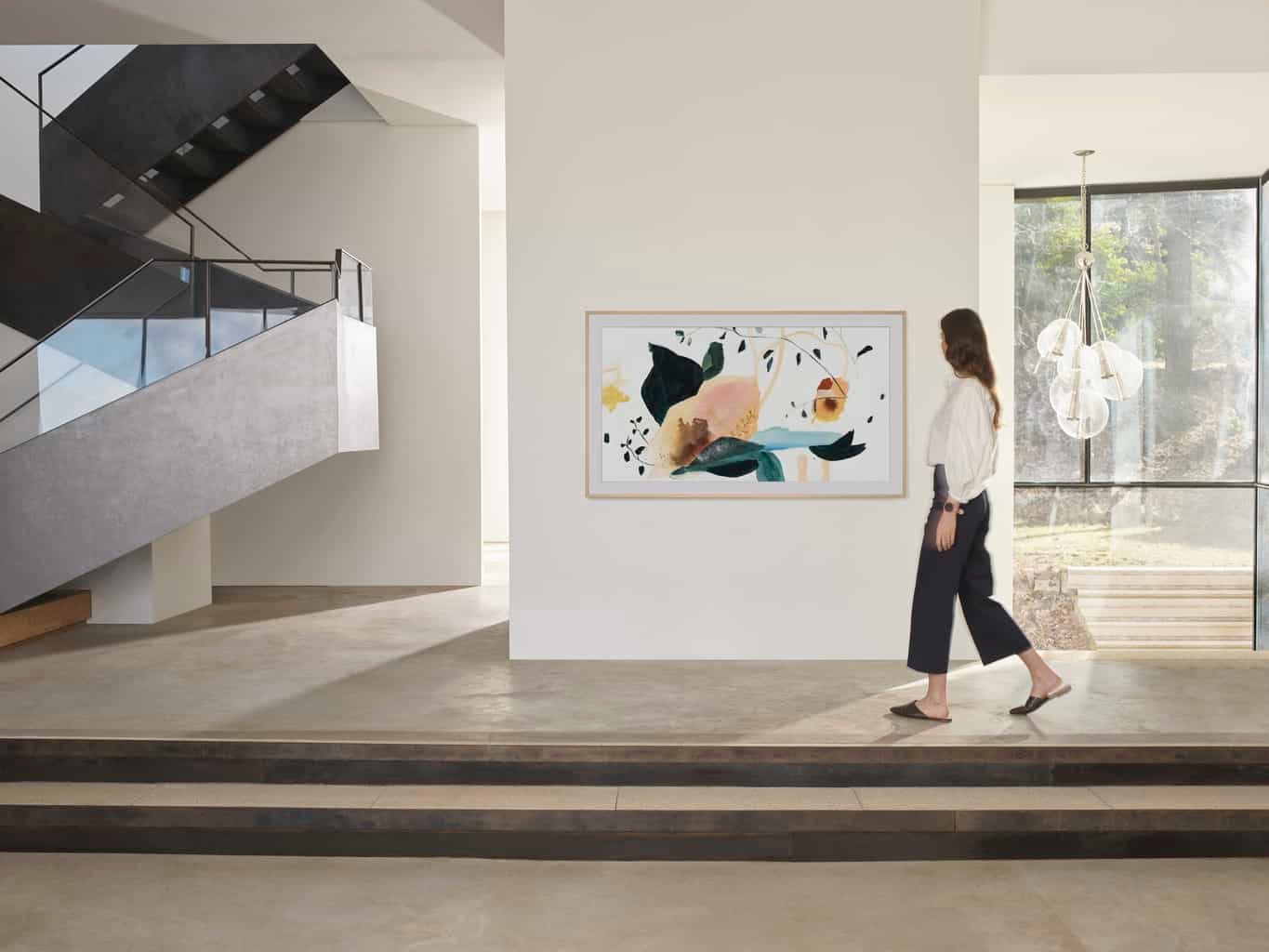 "TV when it's on. Art when it's off."
In case you were wondering, no that is not a beautiful piece of art…but it definitely appears like that. This artwork is in fact 'The Frame' TV which has an art mode that lets users project upon it any artwork they choose so that there isn't just a blank, dark spot in your living room decor.
You can put up some of the best and most respected artworks out there, from 'Starry Night' by Vincent Van Gogh or Leonardo Da Vinci's Mona Lisa.
You can customise its bezel options; with a choice from brown, beige and white, for seamless integration in your home.
Serif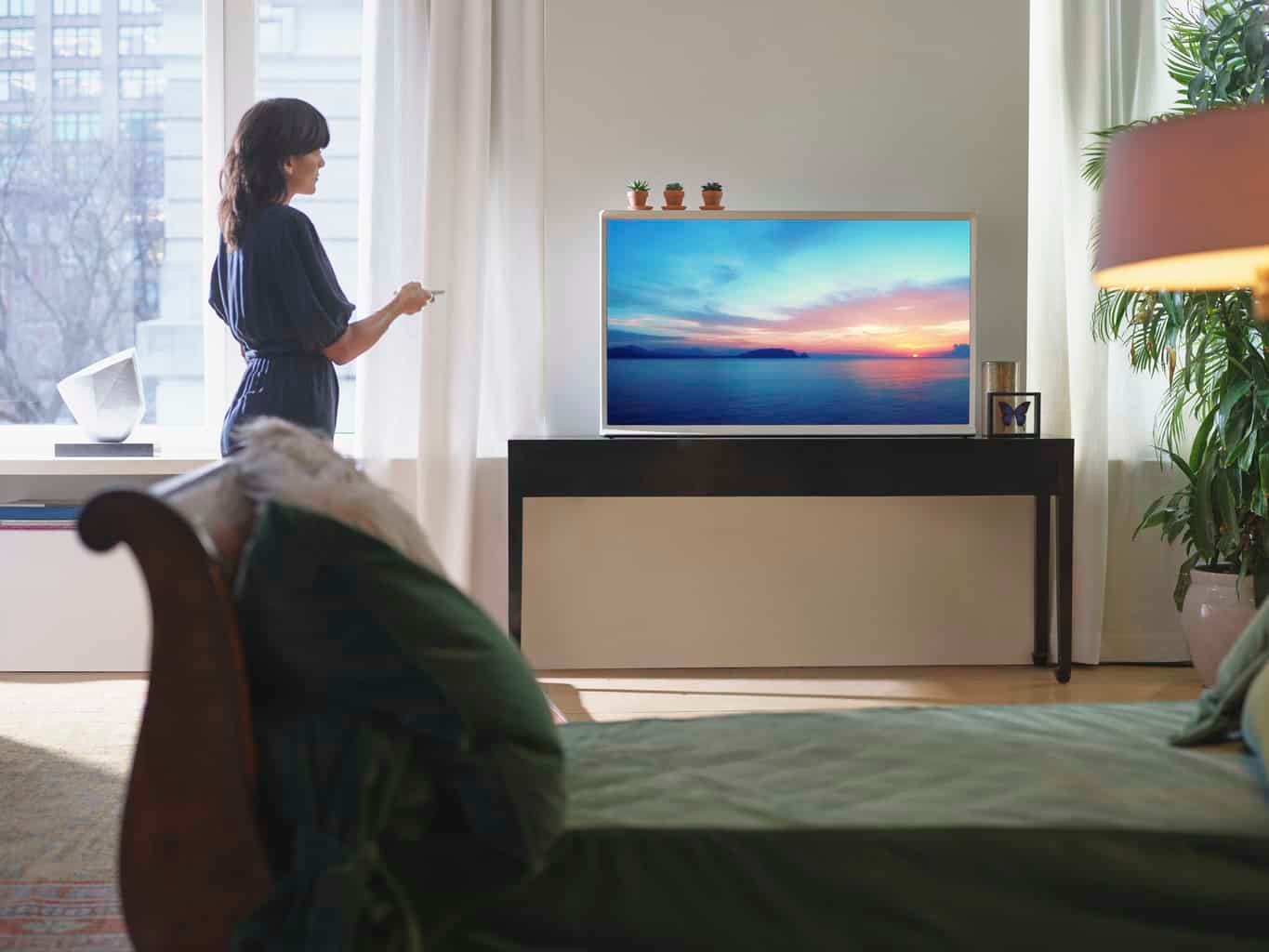 "Unconditionally beautiful"
The Serif is designed by the brilliant Bouroullec brothers. Set it as an art piece in your home, choose its vibe when you have friends over or use it for useful information like the date and time. Using Quantum Dot technology, The Serif produces an extremely vibrant colour integrity.
The Serif features the same updated Smart Hub functionality as the rest of the QLED TV range.
The Sero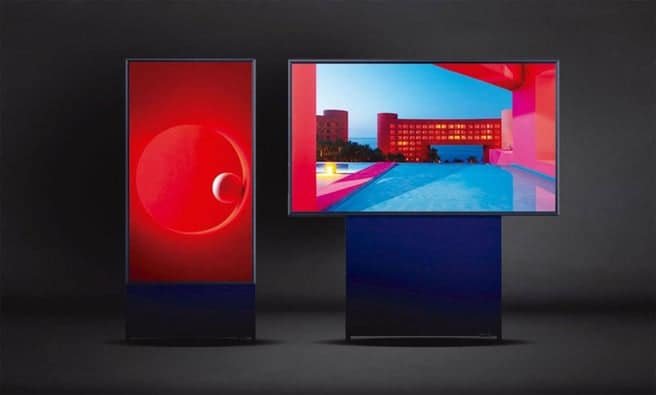 "Mobile entertainment. Better on TV."
'The Sero' – meaning "vertical" in Korean – has the ability to switch between horizontal and vertical orientations to best fit what you're currently doing. With a seamless connection to users' mobile phones, content on mobile phones can be watched on The Sero in any way they'd like. From social media to personal videos and photos, and games; The Sero opens the door to more opportunity with its versatility and premium sound quality.
Crystal UHD
TU8000
Also featuring Ambient Mode and Multiple Voice Assistants, the TU8000 boasts an incredible crystal clear display that is significantly better than Samsung's conventional TVs:
The difference is clear as day.
Soundbars
Q Series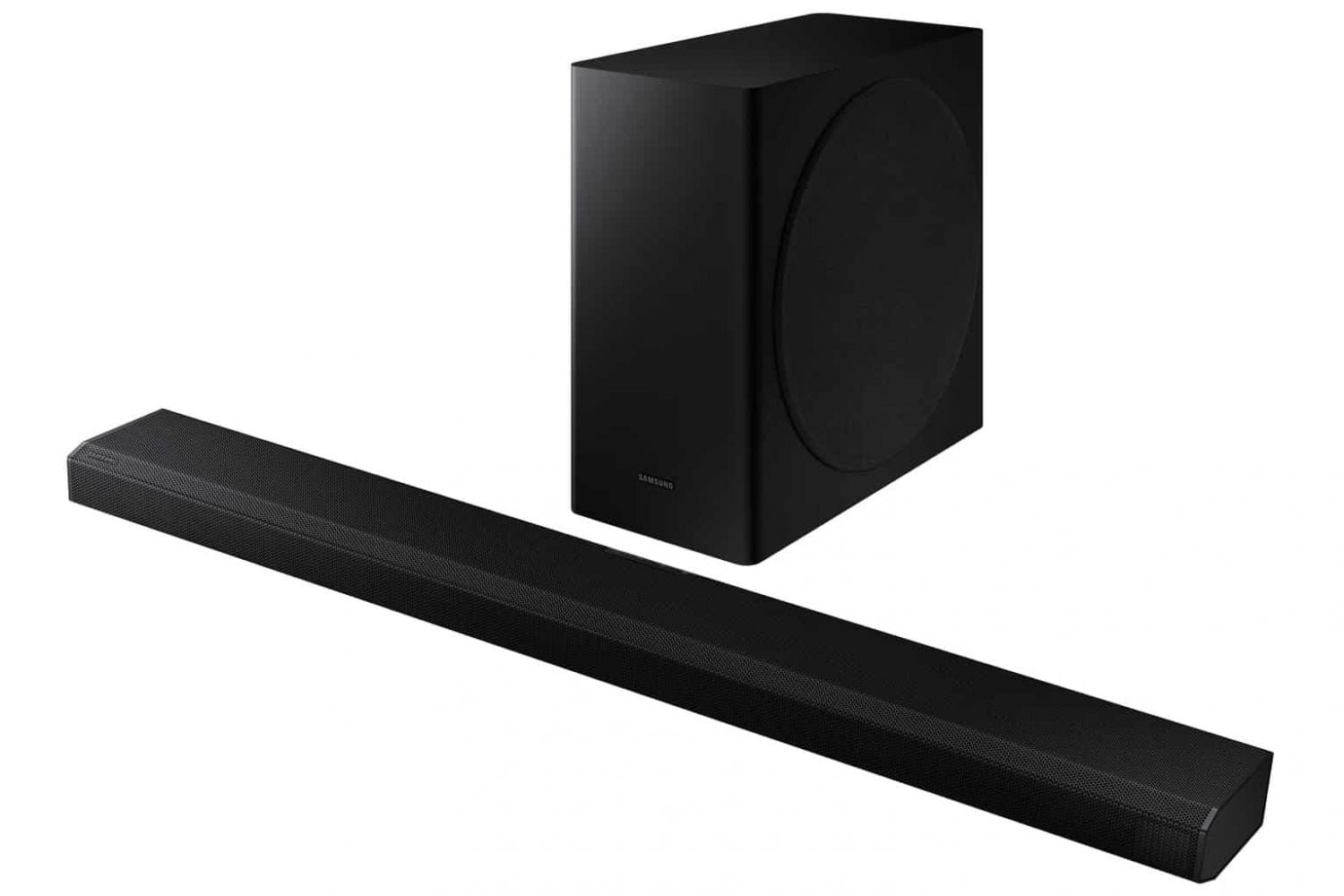 Thanks to Q Symphony technology and Object Tracking Sound+, the Q Series along with the other models deliver an extra layer of richness and audio detail for an immersive sound experience that lives up to the high-quality visuals.
Noteworthy points
For gamers – Real Game Enhancer+ – turns your tv into the ultimate gaming machine (lower lag times, enhanced picture quality and contrast and vivid colours), OTS+ system tracks directional movements, and Multi-View lets you game and watch videos at the same time
Addition of One Clear Cable and Slim Fit Wall-Mount for easy installation, and so that the surrounding area isn't messy and cluttered with cords.
For more information on prices and features, check out samsung.com.au