Sir Richard Branson proudly witnessed today's successful Virgin Galactic Spaceplane VSS Unity Space Flight from New Mexico and effectively his vision for commercial space travel is one step closer with the first paying flights scheduled next year. "Fifteen years ago, New Mexico embarked on a journey to create the world's first commercial spaceport,'' said Sir Richard Branson of the first human spaceflight from New Mexico.
''Today, we launched the first human spaceflight from that very same place, marking an important milestone for both Virgin Galactic and New Mexico. I am proud of the team for their hard work and grateful to the people of New Mexico who have been unwavering in their commitment for commercial spaceflight from day one. Their belief and support have made today's historic achievement possible."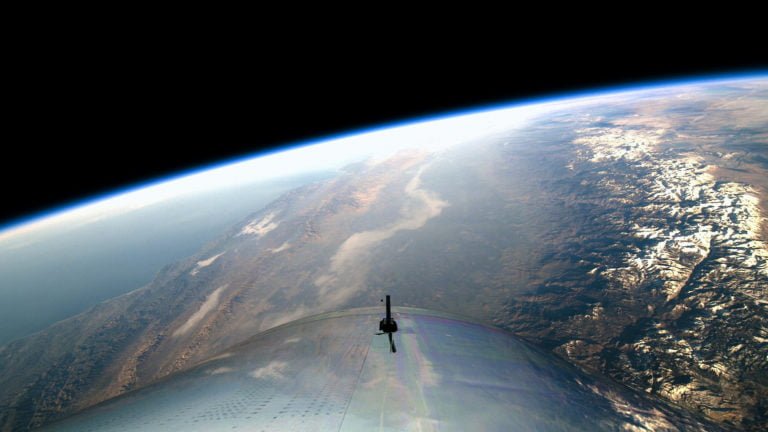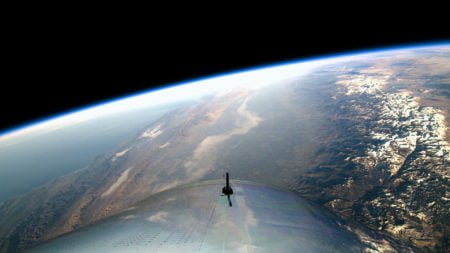 In what is the first of four spaceflights Virgin Galactic has planned this year, VSS Unity achieved a speed of Mach 3 after being released from the mothership, VMS Eve, and reached space, at an altitude of 55.45 miles before gliding smoothly to a runway landing at Spaceport America.
On VSS Unity's flight deck were CJ Sturckow and Dave Mackay, while Kelly Latimer and Michael Masucci piloted VMS Eve. CJ, who flew as pilot‑in‑command, becomes the first person ever to have flown to space from three different states. The crew experienced extraordinary views of the bright, blue‑rimmed curvature of the earth against the blackness of space.