Given Earth Day (April 22) only rolls around one day each year, we begin to wonder if we've been pulling our weight in terms of keeping our planet happy.
Contrary to popular belief, you don't need to live a zero-waste or shop exclusively at Farmer's markets to make a real difference. Living 100% sustainably isn't accessible for everyone, but there are little things we can all do (every day) that can help build some positive habits to protect our Earth.
Plant-based meal delivery service, Soulara, has partnered with resident green thumb, Alan Chan (Plant Jungle), and in-house food scientist, Kylie Alla, to put together a collection of sustainable hacks for the aspiring environmentalist, all of which can be implemented from the comfort of your own home.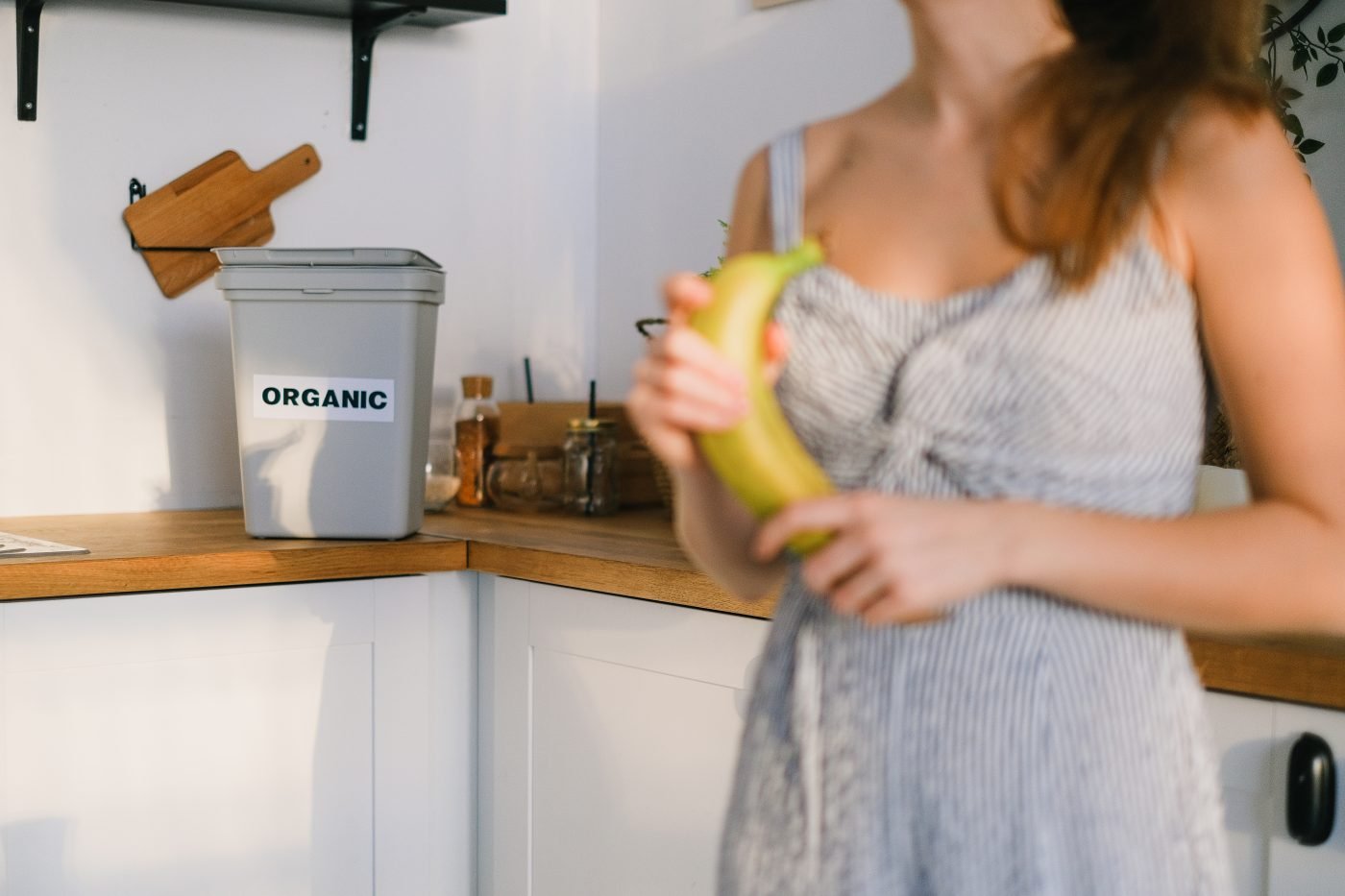 Home Composting
That's right, the humble home compost bin is making a return, and plantfluencer Alan Chan claims there is no better way to make the most out of all those fruit and veggie off-cuts than to feed them back to your fertile friends.
When cooking, cut up all wastage into smaller pieces and dump in a bowl at the ready. The smaller the pieces, the quicker they will decompose, and the sooner you'll have nutrient-rich compost.
Avoid composting ingredients like onion, garlic, or citrus, as they can drive away the earthworms that break down your waste – we want to keep these little guys hanging around!
In terms of maintaining your compost, ensure that it is kept sealed tight and moist for optimal results. You'll know it's ready to use when it starts to smell *earthy*.
Utilising Leftover Ingredients
Avoid throwing away half a plate of perfectly good food when you're too full to finish, by repurposing these ingredients.
You've heard of 'everything but the kitchen sink' soup, but if that's not your thing, there are actually plenty of ways to make the most of a selection of leftovers!
Some food for thought: Use leftover curry and roast veggies to make pie filling. Simply transfer your curry to a ramekin and cover with a disc of vegan puff pastry. Brush pastry with non-dairy milk and bake at 200C for 20 mins or until pastry is puffed and golden brown.
Another option is to save any leftover stock and sauces from dinner in a reusable jar, and serve up with some vegan cheese toasties for lunch the following day. The leftover sauce from Soulara's Mindful Moussaka is a personal fave of Kylie's, that has the potential to take your sando to the next level.
Give Some Life Back To Browning Fruit
Aging fruit is a hidden gem that isn't appreciated nearly enough! Instead of sending bruised, overripe fruits to the bin, consider throwing them in a homemade fruit cake (think banana, pear or raspberry bread), or even just a tasty smoothie or smoothie bowl.
Just combine your fruit with a dash of non-dairy milk, a couple of dates and 2-3 tablespoons of chia pudding or overnight oats to a blender and blend until smooth for a waste-less breakfast.
Look For Eco-Friendly Alternatives
An easy way to reduce your carbon footprint all year-round is to replace your plastic wraps and containers with an eco-friendly alternative. Save any old glass jars from your jams and sauces and reuse to store your leftovers, keeping them fresh.
Beeswax wraps are another option to invest in that last for a long time, and are a washable and reusable way to store your food instead of those pesky plastic-ziplock bags.
If you like your planet clean and green, making little changes in your everyday life is a super easy way to give back to our Earth. Living sustainably doesn't have to involve any major life changes, but can be achieved by simply reducing waste and upcycling 'scraps' to give products and produce an entirely new life.