If you are on the look-out for that 'special person', then there's plenty of apps to help you meet them.
Online dating is increasingly the way people are connecting. The trend is on the rise with Tinder, Bumble and Feeld recording record-breaking swipes.
Here are the top 5 dating apps to help you meet your perfect date. We review Bumble, Tinder, Feeld, Raya and Hinge.
For Casual dating
Tinder
Tinder is one of the first and most popular dating apps.. It's easy, just swipe, chat, connect or disconnect. It is often considered as the go to app for "casual" dating scene – and that's all some people want.
Tinder Explore helps you find a great match. You can find someone on your level in Gamers, or a partner to split their headphones with Music Lovers, making it easier to find your perfect match.
There is also the option to only show profiles that have been Photo Verified. This allows members to self-authenticate through a series of real-time posed selfies. These are then compared with previous photos on your profile for safety and security.
For Romantic dating
Hinge
Hinge promotes itself as "designed to be deleted." It is an alternative for those who are tired of the swipe because it gathers more information than any other app to help you find your perfect match. There are writing prompts that allow users to show their personality and creativity, to mandatory six photos and height and profession displayed. This essentially makes it easier to cull anyone who looks like a bad match quickly. You can weed out smokers or people who party more frequently. By encouraging you to "react" to specific parts of someone's profile, you will have a starting point for conversation – whether you want to comment on their photo or find comment on a funny response. Hinge now has the controversial option of adding audio – so prospective dates can hear your voice. Let's face it a voice can be attractive, or not.
For the women wanting all the power
Bumble
An app created by women for women, Bumble has challenged traditional dating rules. On Bumble, following a match, the woman has 24 hours to make the first move, putting the power in your hands. You can opt for same-sex preferences and there's the addition of Bumble Bizz and Bumble BFF to grow your network professionally.
For the Celebrity lover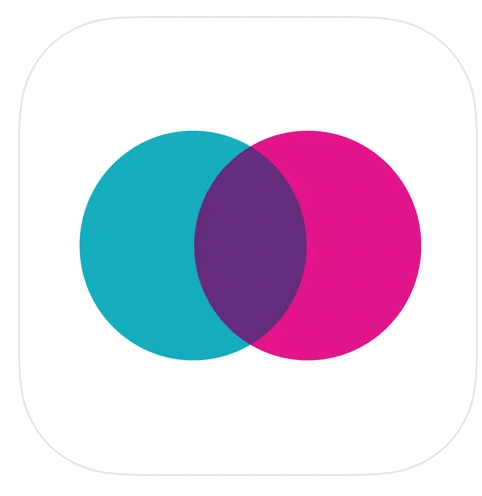 Raya
Dubbed as the best way to date a celebrity, it's so notorious it was referred to on popular HBO show Succession as the app of choice for the billionaire Roy children.
Ray bills itself as a "social network", with the aim to bring "like-minded, creative, people together." It recently went viral when A-lister Ben Affleck got ghosted – he'd slid into comedian Nivine Jay's DMS. She assumed his profile was fake (fake celebrity profiles are common on apps like Tinder) unmatched. He then hilariously reached out to her on Instagram, lamenting his rejection. The chances of coming across a fake celebrity on Raya are low. About 92% of applications to Raya fail – you are unlikely to be accepted without a reference by an existing user, and Raya uses your Instagram, after which you are assessed against "algorithmic values and input from hundreds of committee members spread throughout the world." A blue tick against your name on Insta and plenty of clout will help you nab the opportunity to pay $7.99 a month for your membership! The app is popular with celebrities and the one-percenters because it is militant about privacy. Screenshots are disabled, and disclosure of identity is banned. Drew Barrymore said she didn't enjoy her time on the app, so reviews are mixed.
Raya, iOS
For Exploring your fantasies
Feeld
Feeld is a newcomer to the dating app game, and it's quickly become a hit. Positioning itself as a space where "you can explore your identity" and "connect with open-minded humans", Feeld focuses on empowering users to safely explore their sexuality and fantasies. An open space for the LGBTQI community, the app has 20+ sexuality and gender identity options. It provides content around safety and consent. It can be used for singles to meet with couples and has hyper-specific filters that allow you to meet people who share your interests and fantasies. It is inclusive, encouraging group chats and couple accounts where couples can date together or buddy up with like-minded friends.