Plenty of design and functionality improvements in Apple's new MacBook will keep consumers happy. With a performance two times faster, with twice the storage and a cheaper retail price than its previous model, the light and thin MacBook Air looks a winner.
Faster performance
For the first time ever, a MacBook Air is offering quad-core processors including the latest 10th-generation Intel Core up to 1.2GHz and Core i7 with Turbo Boost speeds up to 3.8GHz. This means that everyday activities like organising photos, editing videos and surfing the web will feel faster than ever.
For the gamers, thanks to Intel Iris Plus Graphics, graphics will receive a performance boost of 80% when playing high-res video games.
New Magic Keyboard
First introduced on the 16-inch MacBook Pro late last year, the Magic Keyboard is finally going to be available on the MacBook Air.
But what does that change exactly?
The Magic Keyboard means that there will be more key stability and less key travel (1mm of key travel), and it'll generally make for a crisper typing experience.
Watch this review of the 16-inch MacBook Pro to learn more about the Magic Keyboard.
Double the storage
What originally started with a base storage of 128GB, the updated MacBook Air starts with double that at 256GB. This means that users can have more of what they love, whether that be photos, videos, games, documents or the whole lot. No one wants to keep getting storage reminders or have to delete things to make more space. The update gives users some breathing room right off the bat.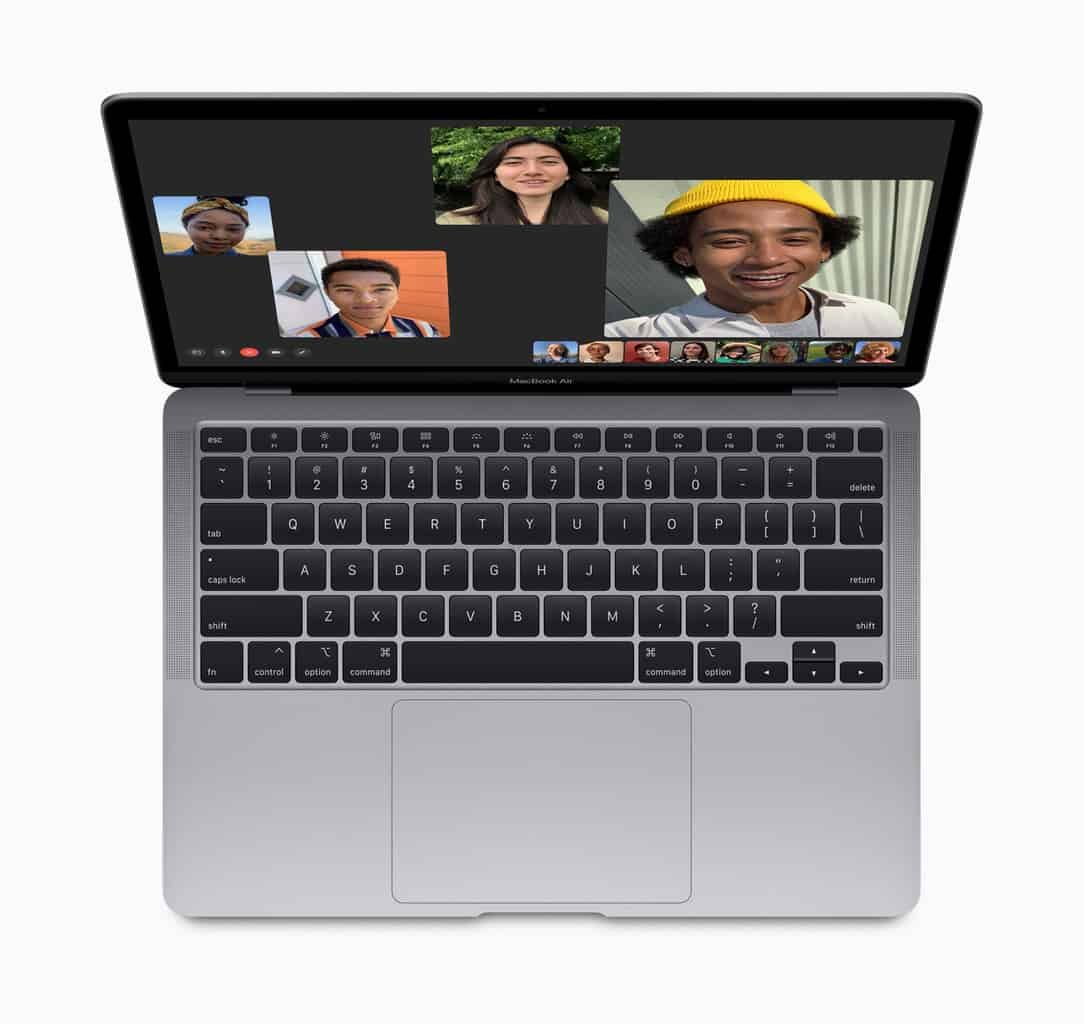 And, there is the option to get up to 2TB SSD instead of the previous 1TB SSD.
Additional features
A three-mic array for more clear voice capture for FaceTime calls with friends and family.
The industry-best Force Touch trackpad for precise cursor control and multi-touch navigation.
Thunderbolt 3 ports for data transfer, charging and video output in a single connector.
Support for up to a 6K external display, a first for MacBook Air.
Advanced stereo speakers for immersive, wide stereo sound for activities like watching Apple TV+ content or playing games in Apple Arcade.
The new MacBook Air is available for just $1599 which you can learn more about and buy here.