ASUS is a company known for its stylistically prestige laptops that are still designed to be durable and powerful at the same time. Eight months after its launch of the ZenBook and VivoBook, It's clear that ASUS' product ideology has by no means changed.
These three new models, ProArt StudioBook, ChromeBook Flip, and the ExpertBook B9, employ the same crisp, deluxe design that ASUS users are used to, and by now are expecting. They also feature some of the most powerful processors in the industry.
But this time around, and to put the proverbial cherry on the cake, the focus on these laptops has shifted slightly. ASUS has seemingly placed an emphasis on portability, making these perfect for those that are hard-at-work yet on-the-go.
ExpertBook B9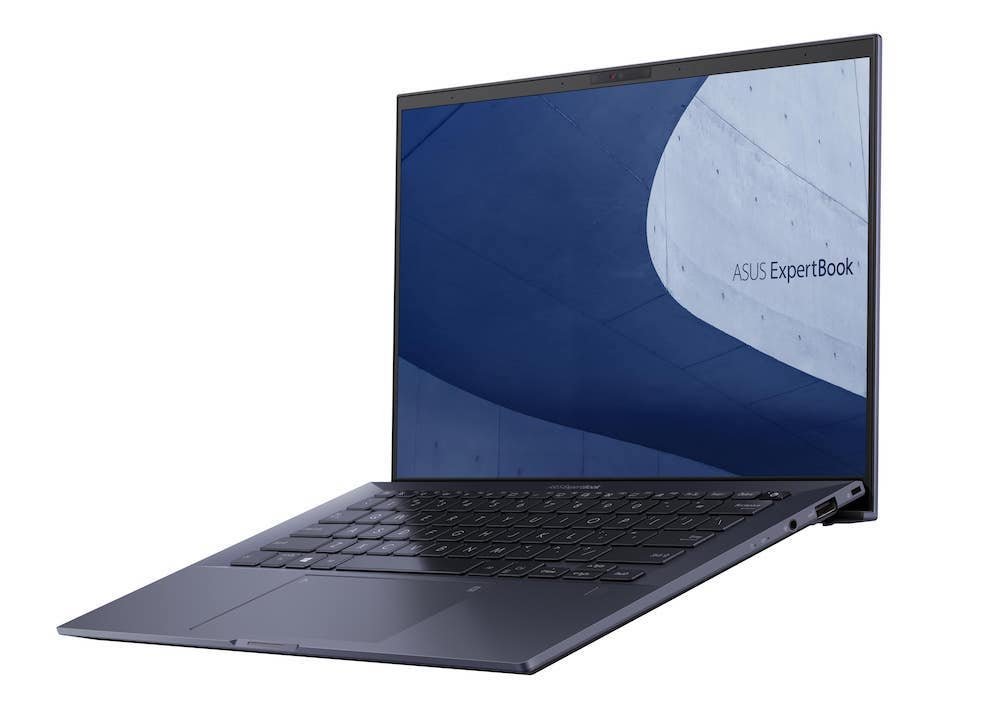 ASUS describes the ExpertBook as a laptop for business professionals who are "constantly on-the-go and need top-tier performance, durability and portability." Does it deliver?
Let's start with its design.
It looks very simple, clean and professional – perfect for a business environment. At 870 grams, this laptop is incredibly lightweight; an aspect that doesn't sacrifice its durability. It remains tough thanks to its magnesium-lithium allow chassis, despite its thin 14.9mm frame. Its display is also at a decent size in 14 inches, so the screen to body ratio is also not sacrificed.
In terms of performance, the ExpertBook B9 features the 10th Gen Core i7 Processor with up to 16GB of memory and uses Wi-Fi 6 for optimal connection. But where the B9 distinguishes itself as a business-appropriate laptop, is with its additions of a webcam shield, improved microphone and noise-cancelling features for video-conferencing, and even a Harmon Kardon optimised sound system.
Surprisingly, the B9 also contains many of the key ports like HDMI and USB that are required for day-to-day businesses for things like presentations or transfer of files. A big part of its portability is its ability to last the whole day. Equipped with a two-cell 33Wh battery, you can work all day while you're out and about without having to worry about going flat. If you are running low, a fast-charge of only 40 minutes gets you back up to 60%.
ChromeBook Flip C436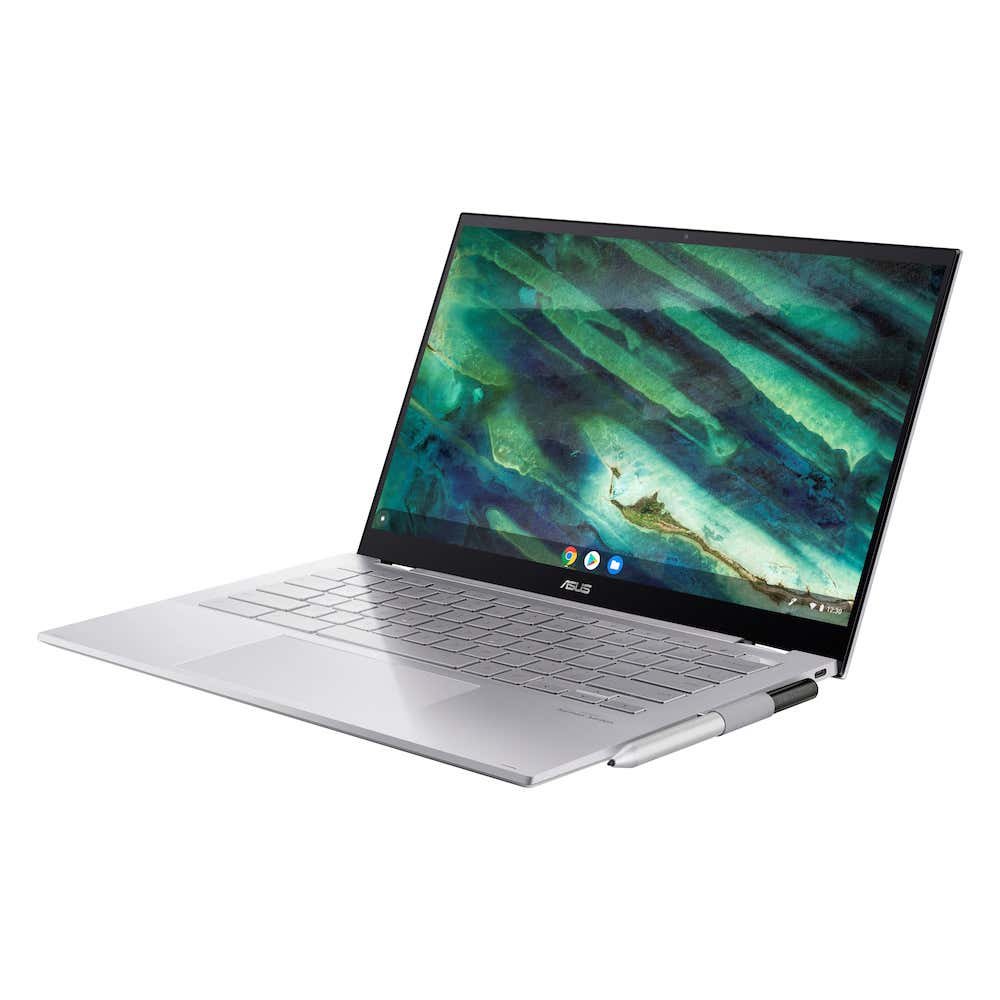 The C436 comes as the latest addition to the ChromeBook Flip series and serves as a two-in-one laptop and tablet. Much like the ExpertBook B9, ASUS has designed the ChromeBook Flip C436 with portability in mind. It also contains a magnesium alloy chassis, so it's tough, and given that it is also convertible, 1.1kg is relatively lightweight and is definitely suitable for the on-the-go jobs.
The C436 is one of the first ChromeBooks to have been co-engineered by the likes of ASUS, Google and Intel and is verified by Intel's Project Athena program engineered for mobile performance.
The C436 does contain a USB-C port, an SD card port and a headphone jack, but lacks in not having the HDMI port that the B9 has. It does also have an all-day battery with up to 12 hours of productivity on one charge thanks to the three-cell 42 watt-hour battery, so if the ports aren't so important to you, then this is still a great option.
With high-quality Harman Kardon-certified audio, 1.2mm key travel, and a tablet mode, the C436 seems like another decent option for those in search of a powerful performance that withstands the challenges of the day.
ProArt StudioBook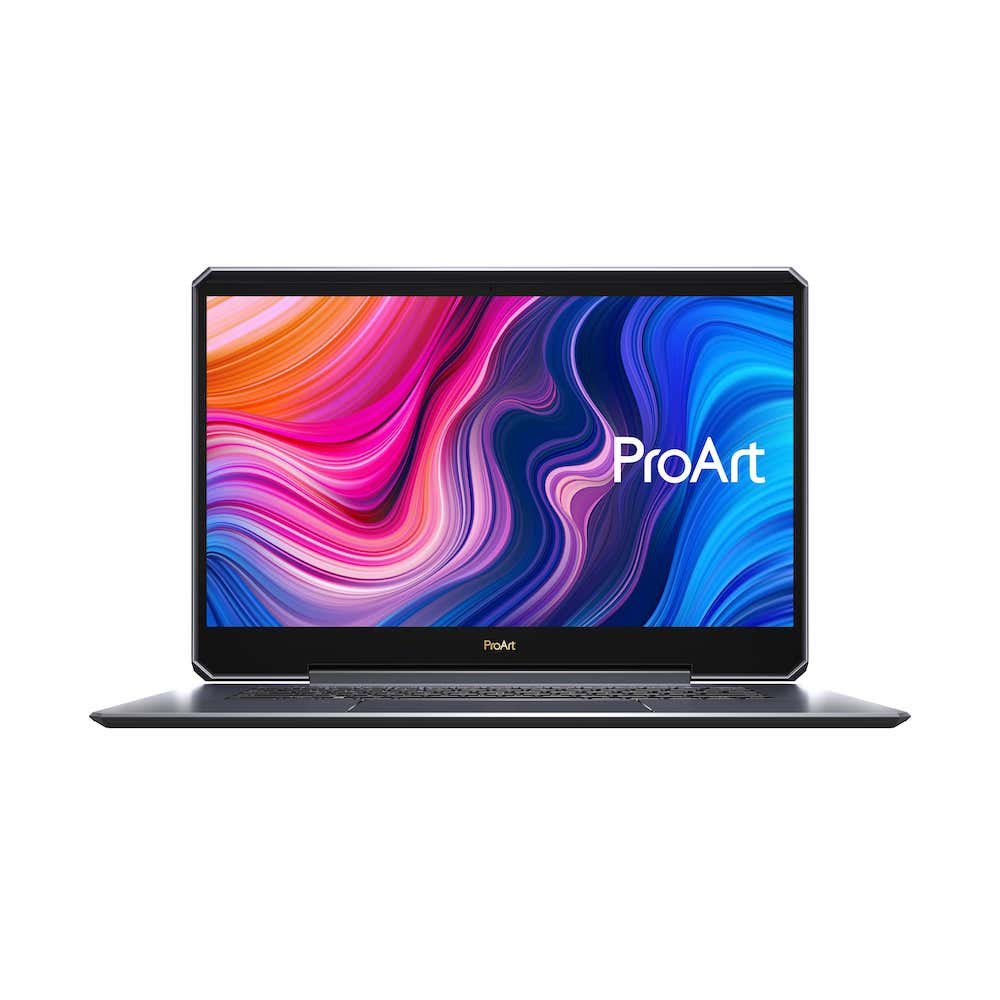 Described by ASUS as one of the world's "most graphically-powerful laptops", the ProArt StudioBook One seems the perfect fit for graphic designers, digital artists, animators, architects, content creators and programmers.
Powered by NVIDIA​ Quadro RTX​ 6000 graphics and an Intel​ Core​ i9 processor, the StudioBook One produces vibrant and popping colours and sharpness like never before. With the StudioBook One, ASUS is attempting to break the trend of creatives being stuck with bulky machine-like desktops to do their work. Although heavier than the previous two laptops, it remains an incredibly useful tool for those who need that high performance with them at all times, no matter where they are.
The Quadro RTX 6000 graphics make the jobs of virtual production, 8K editing, design and other data-heavy work sharp and incredibly smooth. Match that with its 15-inch display, thin bezels and an 84% screen-to-body ratio, users will enjoy a visually-arresting experience.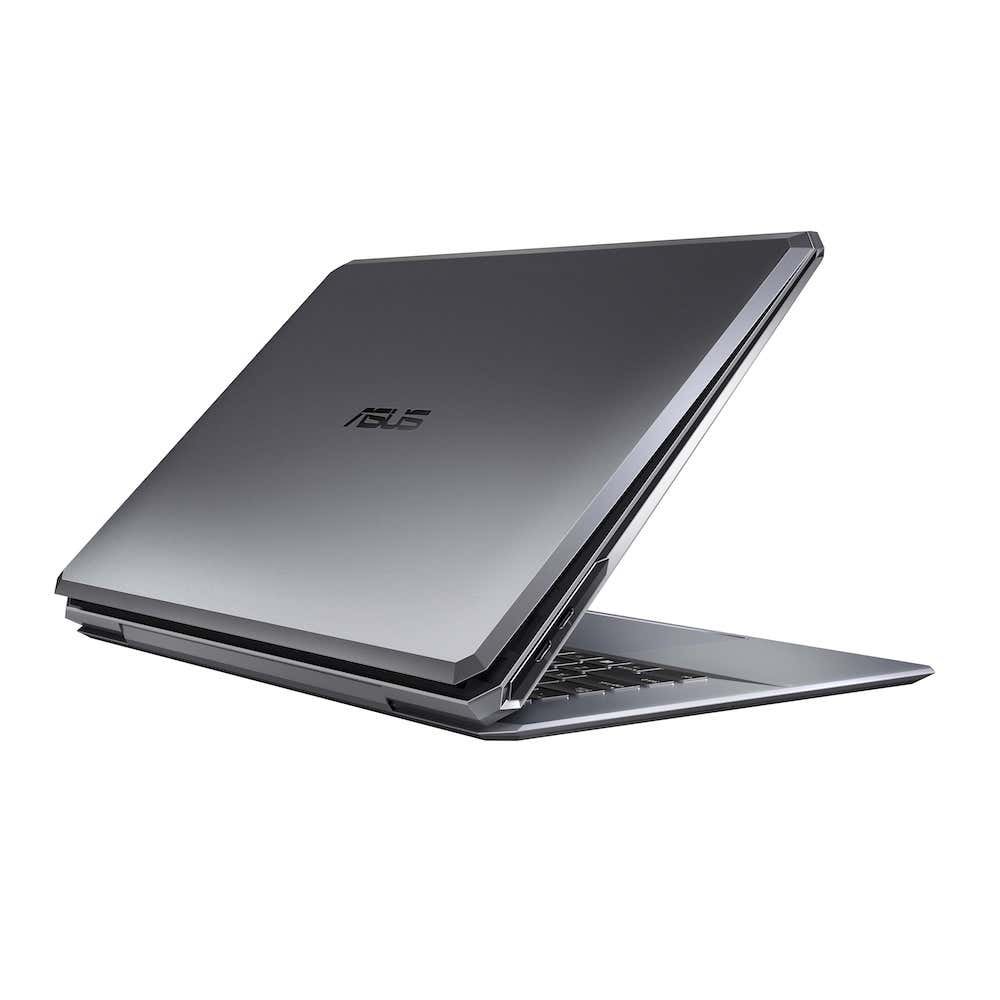 The StudioBook Pro X is a larger model that employs a secondary display – the first Quadro laptop to do so. This is the laptop that creators need to "unlock their full potential".
Equipped with NVIDIA Quadro RTX 5000 graphics, the Pro X works at its peak performance at all times, handling the biggest of workloads throughout the day. Having a larger display at 17 inches, and an impressive screen-to-body ratio of 92%, means that visuals are even more immersive.
It's also the first model in the series to feature ScreenPad 2.0 – the secondary touchscreen display that makes multitasking easier to manage.
Although bigger in size, and also heavier, the ProArt StudioBook series remains to be one of the thinner Quadro RTX laptop models out there.
Pricing and availability
ExpertBook B9: $3,199 (available 1 July)
Chromebook Flip C436: $1,549 (available now)
StudioBook Pro 17 W700: $3,999 (available to order now)
StudioBook Pro X: W730: $4,200 (available to order now)
For information on the products, visit ASUS.com
Which laptop suits you the best? Let us know in the comment below.