Everyone knew Disney+ would be big, but not many predicted just how successful its launch would be. Within days of launching, Disney+ surpassed 10 million subscribers. In comparison, Hulu took a decade to reach 28 million subscribers, and HBO Now took three years to reach 5 million. While Netflix and Hulu have dabbled in original and highly successful content, like Ozarks and The Handmaid's Tale, Disney+ seems to be a strong contender with a fresh catalogue of new, original content.
As Disney+ approaches its one-month anniversary, we've made a short list to help you navigate the library of new content Disney+ offers. These are some of the best new shows—including some you'll love watching with your kids.
1. Star Wars: The Mandalorian
It shouldn't come as any surprise that one of Disney+'s most talked-about shows is the first live-action Star Wars TV series. Star Wars fans were excited about the show months before it launched and, luckily, it lived up to its hype. The show currently has a 95% audience rating on Rotten Tomatoes and a 9.1 out of 10 rating on IMDb. 
The show follows the journey and adventures of a solo gunfighter in an unfamiliar land far outside the New Republic's authority. While it may seem like this show is geared towards Star Wars fans, neophytes will also love the sci-fi universe and the Western-style adventure that's thrilling but not too scary for young ones. At the very least, check it out to see the adorable baby Yoda whose Bambi-like eyes will steal your heart.
2. The World According to Jeff Goldblum
A National Geographic documentary starring Jurassic Park-favorite Jeff Goldblum? It's as entertaining and informational as we thought it would be. The premise is simple: each episode focuses on familiar objects, such as sneakers, and reveals the fascinating science and ideas behind them.
While such a show may sound like it would be too dry for the whole family's enjoyment, that's where Jeff Goldblum's wry sense of humor and entertaining personality steps in and transforms the typical slower-paced documentary style. Goldblum's quirky mannerisms will entertain the younger viewers while parents chuckle at his dry humour. The documentary currently has a 78% critic rating on Rotten Tomatoes and an 8.0 rating on IMDb with enthusiastic thumbs up from viewers who are familiar with Goldblum's particular sense of style and humor.
3. High School Musical: The Musical: The Series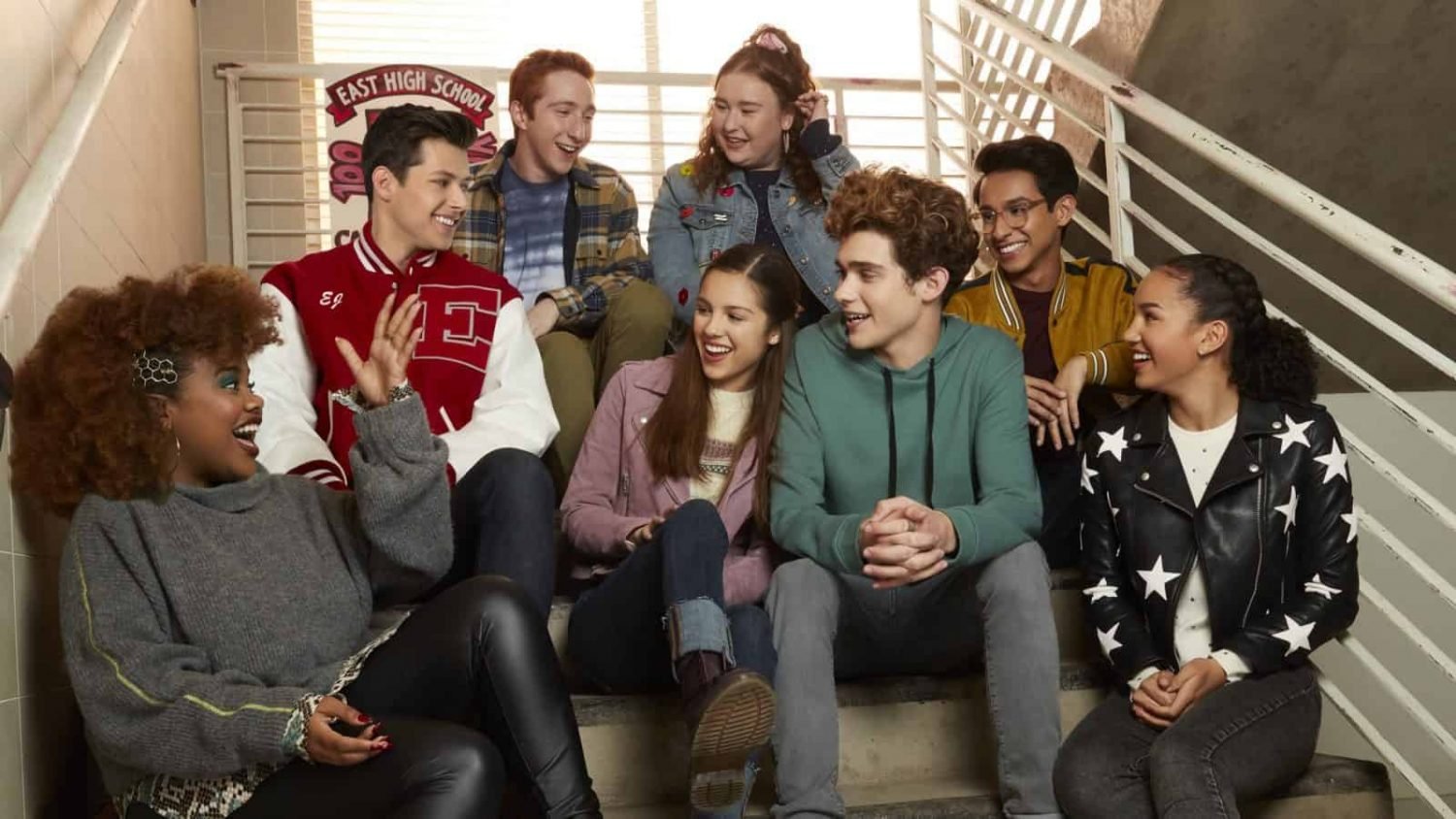 It's been more than 13 years since the original High School Musical movie, but its spirit and fan following are stronger than ever. The mockumentary series is very meta—a group of students at East High School, where the original movie was filmed, stage High School Musical: The Musical as their fall theater production. As you can imagine, drama ensues both onstage and offstage.
While it may seem too close to its source material to be new and original, critics compliment it for its lighthearted mood and Glee-style silliness. Viewers seem to agree as it holds a 76% audience score on Rotten Tomatoes. Whether or not you were a fan of the original movie series, this show is perfect for parents of teenagers and preteens. You can sing along together and laugh at the silliness and drama.
4. Pick of the Litter
While the three previous shows are already available to watch, we couldn't resist including one of their newest releases. Launching in late December, Pick of the Litter is the show you didn't know you needed in your life: a docu-series following six puppies as they endure the challenges and triumphs of guide-dog training.
The process to become a guide dog is no easy task. Certain breeds are more likely to be successful, such as Labradors; and even after making it into the guide-dog program, not all pups graduate. According to The Bark, guide-dog schools breed about 3,000 dogs each year, with 60% to 85% graduating and pairing with a blind partner.
It's safe to say that Pick of the Litter is perfect for the whole family, and we can't wait for its release later this month.
The streaming wars are just gearing up, and we can't wait to watch Disney's new original content. You can get Disney+ and access to these shows and the vault of Disney content for just $8.99 per month.
Women Love Tech would like to thank Victoria Schmid for her article.
Victoria Schmid enjoys writing about technology for the "everyday" person. She is a specialist in consumer technology and internet culture. She has a background in broadcast journalism.