Marketers need to inspire millennial and Gen Z audiences, rather than dictate to them by social media conventions, Manuela Strippoli, global director, brand and communications for online luxury retailer YOOX, part of the NET-A-PORTER Group, told Are Media's TRENDtalks: The Luxury Forecast recently.
Manuela said social media has a superpower which we need to learn how to use, versus learning just to take: "… if we try to impose our quantitative power to use social media as we were using magazines, then it's going to be a big, big fail," she added.
Manuela continued as she talked with Erica Stewart, general manager of Are Media's Hard to Find, saying we need to enable consumers to engage with brands on their own terms by being brave, authentic and humble.
Speaking about YOOX's marketing approach, Manuela added: "Social media is the main tool to really offer our consumers what they're looking for as long as we, as brands, don't expect our communities to come to us. We need to be humble enough – and to be brave enough – to give them the power and follow their lead."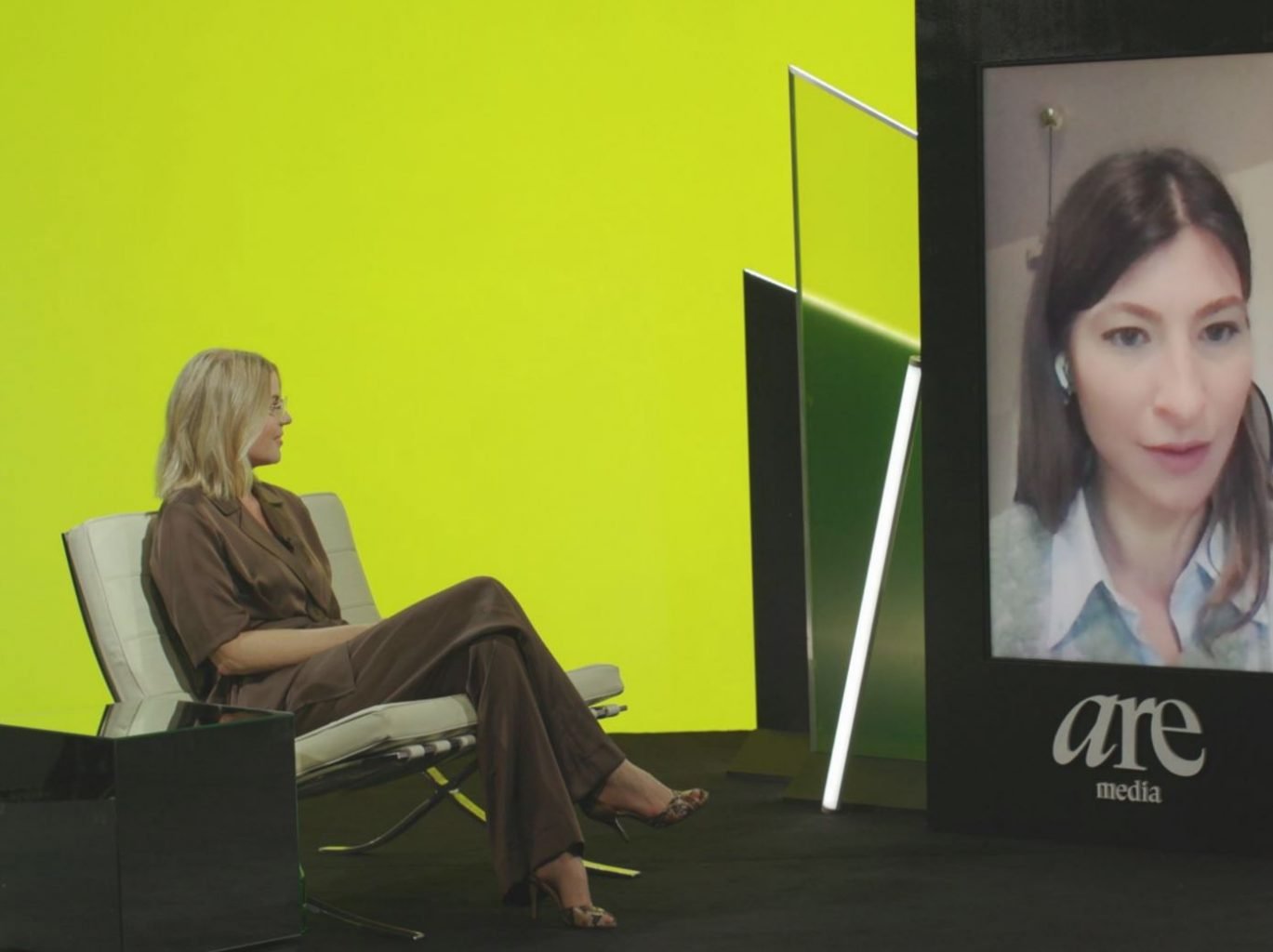 "Community is at the centre, there are way less divisions between real life and digital experiences," continued Manuela. "I think that one of our main goals as brands – as well as shapers of the culture of the future, because at the end of the day fashion shapes culture – is to really offer them the freedom and offer them inspiration with no such rules… technology is evolving at the moment by bringing consumers together around meaning, around ideas and around likes."
"This new generation are tired of this over communication, over sharing, over digitalisation… therefore I would say it's a matter of creating more than even a platform, but hubs where they can look for like-minded people – where they can feel a sense of belonging that overcomes the product itself," she added.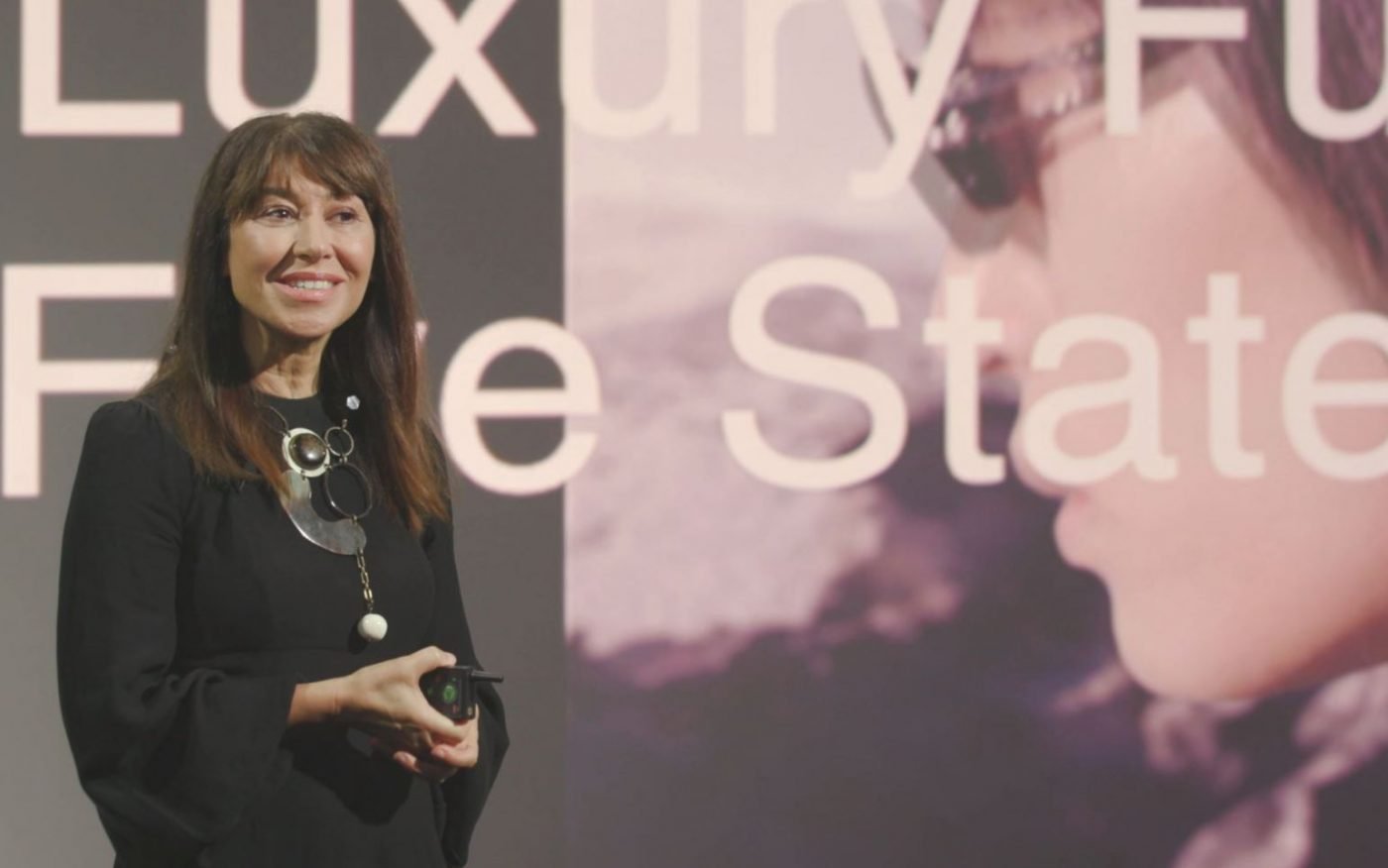 TRENDtalks: The Luxury Forecast given by Rosanna Iacona from The Growth Activists
The TRENDtalks: The Luxury Forecast also heard from Rosanna Iacona, co-founder of The Growth Activists and associate strategy director and foresight analyst of The Future Laboratory, one of the UK's most renowned futures consultancies, and Rosanna revealed the five states of luxury.
Rosanna said after two years of turbulence, the luxury sector is experiencing a renaissance, with the global spend on luxury goods and services expected to return to pre-pandemic levels and hit A$421 billion by early next year.
Quoting data from consultancy Bain and Company, Rosanna said: "In 2020, the global luxury retail market continued to adapt amid ongoing store closures and an increasing demand for the elevated e-commerce experiences. In total, online sales accounted for A$86 billion of luxury retail in 2020 and that's up from A$57 billion in 2019, with the share of purchases made online nearly doubling from 12% in 2019 to 23% and 2020."
The five states of luxury
The five states of luxury is a framework designed to help organisations navigate their way through the social and economic impacts of the inter-covid luxury landscape and beyond. Here are the five states:
State one: Acquisition and Value – Luxury is used to demonstrate wealth, define social positions, visibly separate the buyer from the mass market and identify others from the same group.
State two: Discernment and Worth – Luxury is about using wealth to purchase brands, products and services that enable the buyers to articulate higher levels of discernment and discrimination.
State three: Emotion and Experience – Concerned less with brand and value, luxury is instead measured according to the uniqueness of the experience and the emotional impact delivered.
State four: Responsibility and Awareness – Luxury is built around customers' focus on a brand's values as well as its financial or experiential value – with the ethical implications this infers.
State five: Intellectual and Poetic – Luxury is motivated by a pathological knowledge of a sector or a subject, and the finances, intellectual and spiritual capacity to indulge such passions.
To watch Are Media's TRENDtalks: The Luxury Forecast 2022, simply click here.
About Are Media: Are Media is an Australian premium content and experiences company which produces The Australian Women's Weekly, Better Homes & Gardens, Woman's Day, Marie Claire, TV WEEK, New Idea, Now to Love, Australian Gourmet Traveller, BEAUTY/crew and ELLE. Are Media connect commercial partners with audiences across print magazines, digital and social channels, TV, video, Australia's biggest online communities, podcasts and immersive experiences. For more information visit aremedia.com.au
For more from Women Love Tech on social media, visit here.