With so many headphones on the market, it's easy to be swamped by the choice and this makes it overwhelming when it comes to choosing the right pair.
Some brands prioritise sound over design, some focus on technology, and others like to disperse their focus across a multitude of areas. The difficult part is selecting the right pair of headphones that suit your needs.
Here's our list of the best wireless headphones from the biggest brands around the world.
Audio-Technica: ATH-ANC700BT
Audio-Technica is a company that is known for its professional equipment. These foldable wireless beauties are the perfect companion for all your travelling duties. With pristine sound quality and noise-cancelling, you can shut yourself out from the world through your music and just sit back and enjoy the vibes.
| | |
| --- | --- |
| PROS | CONS |
| Very comfortable | Quirky sound |
Buy them here for $349
Bang & Olufson Beoplay H9 3rd gen
Bang & Olufsen has always been about finding a balance between style and sound, and with the Beoplay H9's, the vision remains very much the same. Not only does it look incredibly stylish, but it also features Active Noise Cancelling with touch interface and up to 25 hours of playtime. What we love about it is the fact you can wear it for hours and it never feels uncomfortable, unlike many headphones on the market.
| | |
| --- | --- |
| PROS | CONS |
| Comfortable for long periods of time | More premium price because it's at the top end of the market |
| Noise-cancelling is superb | Battery drains fast when Active Noise-Cancelling is enabled |
| Long-lasting battery | Noise-cancelling not as strong as other competitors |
Buy them here for $699
Beats: Studio3
Beats By Dre has been making waves in the market for nearly 15 years and has sold more units than any other brand of headphones in the world. With a large focus on sound quality and a design that stands out, the Beats range is a popular choice. The Studio 3 provides listeners with adaptive noise cancelling, fast charging, long battery life and top-grade Bluetooth connectivity.
| | |
| --- | --- |
| PROS | CONS |
| Amazing noise-cancelling | No gesture controls |
| Rich, high-quality sound | Battery life takes a hit when not connected to Apple devices |
| Very comfortable | |
| Very stylish | |
Buy them here for $449.95
Beyerdynamic: Lagoon ANC Explorer
Beyerdynamic's Lagoon ANC Explorer is great for travelling with its soft ear-enclosing pads made of high-quality memory foam with protein synthetic leather covers and noise-cancelling capabilities. Personalise the sound dynamic to suit you and get the listening experience you want. With a sensational battery life of up to 24 hours when the ANC is activated and up to 46 hours when the noise cancellation is off, these headphones will give you more time with the things you love.
| | |
| --- | --- |
| PROS | CONS |
| Mic quality | Bluetooth 4.2 |
| Sound quality | Sound leakage |
| Lightweight | |
Buy them here for $499
Bose: Noise Cancelling Headphones 700
"Never leave your music behind" with Bose's new noise-cancelling headphones 700 that comes with a portable charging case. Never worry about your headphones running out of charge, whether it be on a long flight or a day journey. Get the best of both personalised sound and a slick design while also keeping informed with the help of the Google Assistant or Alexa. If you're constantly travelling, this is definitely a pair of headphones to consider.
| | |
| --- | --- |
| PROS | CONS |
| Excellent noise-cancelling | Not very light |
| Great voice calls | Expensive |
| Can connect to two devices at once | Accidental button presses are common |
Buy them here for $679.95
JBL: Everest Elite 750NC
Another elite company when it comes to headphones, JBL has continued its climb to the top with the Everest Elite 750NC. Equipped with a simple yet sharp design, the Everest Elite features 15-hour battery life with a 3-hour recharge, noise-cancelling capabilities and its legendary JBL Pro Audio Sound.
| | |
| --- | --- |
| PROS | CONS |
| Powerful audio | Mediocre noise-cancelling |
| Attractive design | Distortion on deep bass tracks when NC is enabled |
| Adjustable EQ and noise-cancellation controls | |
Buy them here for $399
Sennheiser: PXC 550-II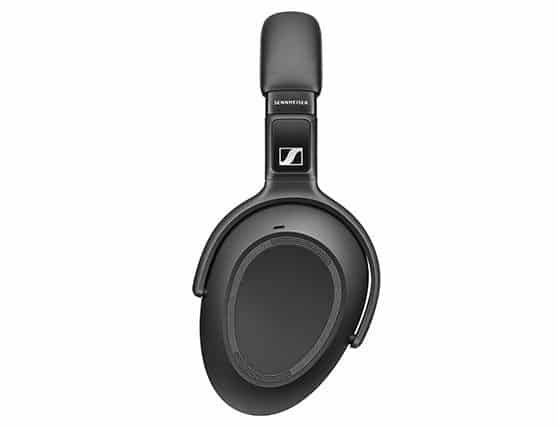 Perfect for your trip to work or travelling long distance, the PCX 550-II offers an incredible sound that will stay with you wherever you go. If you're a practical person who's also a lover of music, wants a simple yet elegant design, and headphones that produce mesmerising sound, then this may the pair for you.
| | |
| --- | --- |
| PROS | CONS |
| Excellent noise-cancelling | At times unresponsive noise-cancelling |
| Very comfortable | |
| Powerful audio | |
Buy them here for $549.95
Skullcandy: Venue
"Whether you're commuting on the subway, tuning out a roommate's TV, or escaping the distractions of an open office, Venue helps you create your own quiet space. The active noise cancelling function filters out unwanted noise so all you hear is your music."
| | |
| --- | --- |
| PROS | CONS |
| Good sound quality | Uncomfortable after long hours |
| Powerful Audio | Noise-cancelling is questionable |
| | ANC creates unpleasant hissing sound |
| | Inaccurate sound performance |
Buy them here.
Sony: WH-1000XM3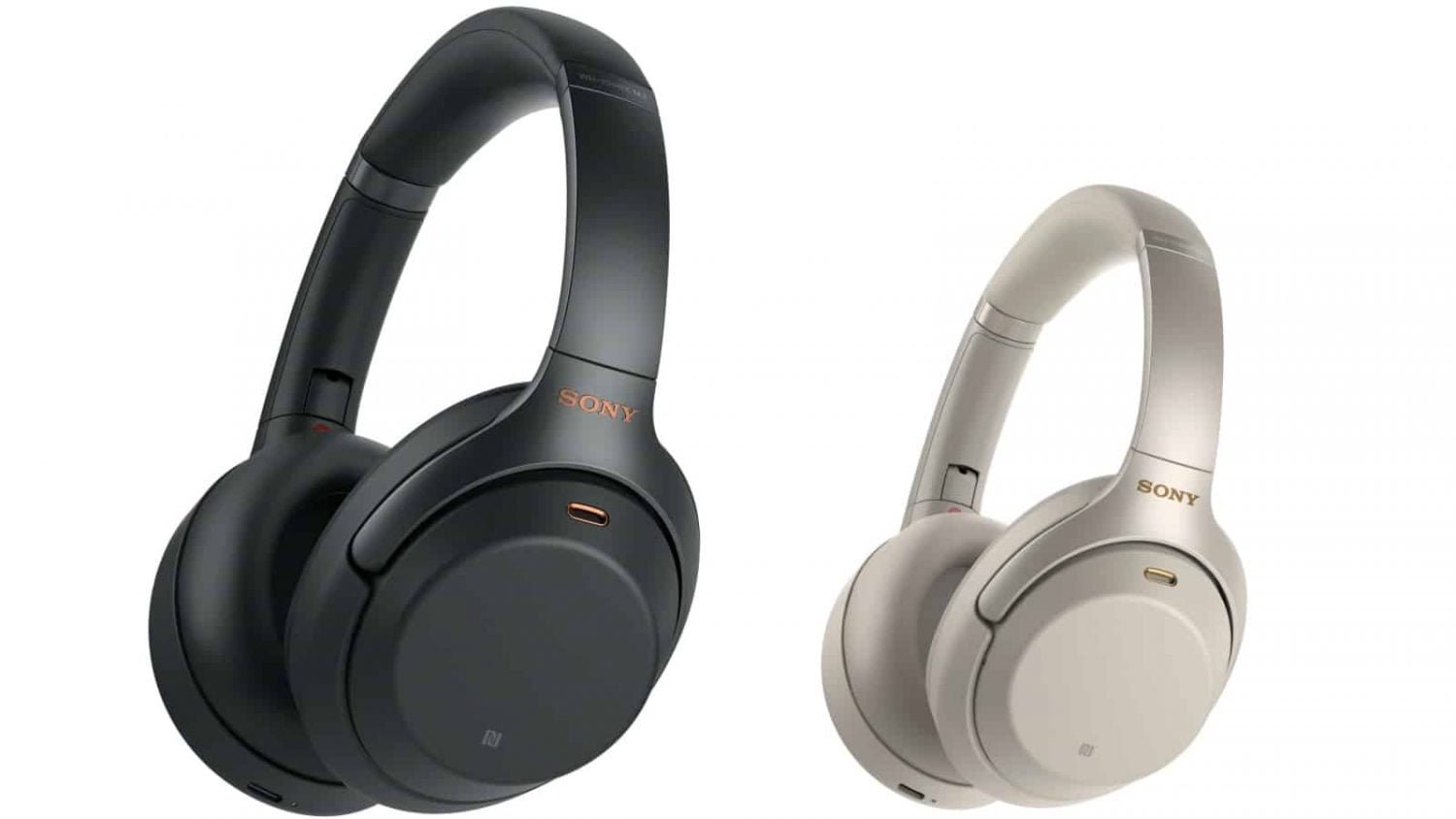 Sony's WH-1000XM3, although sounding technical and difficult to say is all about simplicity and the music. After all, that's what headphones are for, right? Featuring DSEE HX and LDAC for the best-sounding audio, smart listening which automatically adjusts ambient sound to your activity, and HD noise-cancelling, these headphones will immerse you in your music for the whole day, where ever you are.
| | |
| --- | --- |
| PROS | CONS |
| Exceptional noise-cancelling | Blinking LED light |
| Great battery life | Google Assistant isn't very helpful |
| Expansive personalisation options | No on-ear sensor |
Buy them here.
Here's how we rank these headphones:
Sony WH-1000XM3
Bose: Noise Cancelling Headphones 700
Beats Studio3
Bang & Olufson Beoplay H9 3rd gen
Sennheiser PXC 550-II
JBL Everest Elite 750NC
Audio-Technica ATH-ANC700BT
Beyerdynamic Lagoon ANC Explorer
Skullcandy Venue
Which one's your favourite? Let us know in the comments!