The progress made to improve equality in the workplace over the past decades has been encouraging. However, these six amazing women in tech are demanding more – especially when it comes to women in STEM.
And it all starts from the roots. Equal opportunities, apt resources and funding, and support for women in STEM will help breed the next future generation of inspirational women in tech.
Sophia Pace, Marketing Manager, Avertro
As a young female leader in the workplace, I feel the keys to helping more women feel empowered is when it's set as a standard from the top. 
When you employ leaders whose actions demonstrate good values, especially equality, empathy, integrity and wit, you're setting a standard for those on their way up. 
It's inspirational to see the progress of equality in the workplace, but I feel we need to move past this conversation and let our actions continue to demonstrate the change. 
Regardless of gender, when an organisation has good role models and provides adequate resources or funding for education and pathways to support progression, especially in STEM, you're helping set up future generations for success and creating a standard for what empowered leaders should be like.
Danling Xiao and Anett Petrovics, Co-Founders, ReCo
It's encouraging to see so many women leading in the workplace, and more and more in STEM. As emerging tech entrepreneurs, we feel empowered from the support of our mentors who've walked the path, and other talents who're always willing to work together. Empathy and care empower us from within. Having an abundance of opportunities to learn, be listened to, lead and support other women – are key to building an inspiring work environment that will thrive for the many generations of women to come.
Brenda Gaddi, Founder and Managing Director, Women of Colour Australia
Women, and particularly women of colour, have been historically underrepresented in STEM. While women face many challenges in the uptake, retention and progression of their STEM careers, women of colour experience double-edged challenges from both their race and gender. 
The women of colour who significantly contributed to different fields of study have gone without recognition for a very long time. It is only in recent years that their stories are being uncovered and they are being acknowledged for their contributions to STEM. Although there has been rather slow progress in women working in STEM jobs and industries, the number in leadership positions remains very low. The figures are even grimer for women of colour. It's very important for the younger generation to be exposed to other women of colour who have had successful careers in different STEM fields before them. The power of representation cannot be undermined. 
To empower women of colour to be leaders in the workplace and in STEM, it is imperative to firstly address the factors that hinder or support their career development, from early childhood experiences, to education and work environments. Only then will we be able to increase participation rates over the long-term, close the IT gender pay gap, close the super gap and provide equal opportunities in the workplace for all women.
Inga Latham, Chief Product Officer, SiteMinder
While the government's announcement of 25 new scholarships for women undergraduates in STEM is a positive initiative, targeting women already pursuing a STEM education is too late in the life cycle and will not meaningfully shift the dial. For real change to happen, the issue of female participation in these fields must be addressed much earlier. We need increased investment in school initiatives to create awareness and empower future generations of women to consider careers in industries that are traditionally male-dominated. 
Not only that, the government and private sectors need to commit to better ensuring the advancement of women in STEM careers. This requires systemic issues that historically keep women from the workforce to be addressed, such as high childcare costs, the widening gender pay gap and inequitable parental policies. Yet until there are more women in leadership roles, the focus on these policies will be lacking.
By laying better foundations for women to thrive, the next generation can gain the confidence they need to be ambitious with their career goals in STEM.
Bertie Ocampo, APAC Integrated Marketing Lead, Shopify
The increased support for women studying STEM-related degrees is a positive sign that efforts are being put in place to set future leaders up for success. However, encouraging education is only one aspect and more needs to be done to support women in their careers. It is important for governments and private sectors to come together to create workplace environments that are conducive to bringing diverse candidates onboard, and of course, to retain them. 
Most recently, we've seen that the gender pay gap in Australia has widened and another report showing an ongoing underrepresentation of women in leadership roles. These are the types of deeply rooted systemic and cultural issues that need to be changed if we truly want women to feel empowered to build their careers as leaders or as entrepreneurs, especially in male-dominated fields. There needs to be a commitment to implementing better practices and equitable policies; and fostering opportunities and positive pathways for women to really thrive.
Jess Wilson, CEO at Good Things Foundation Australia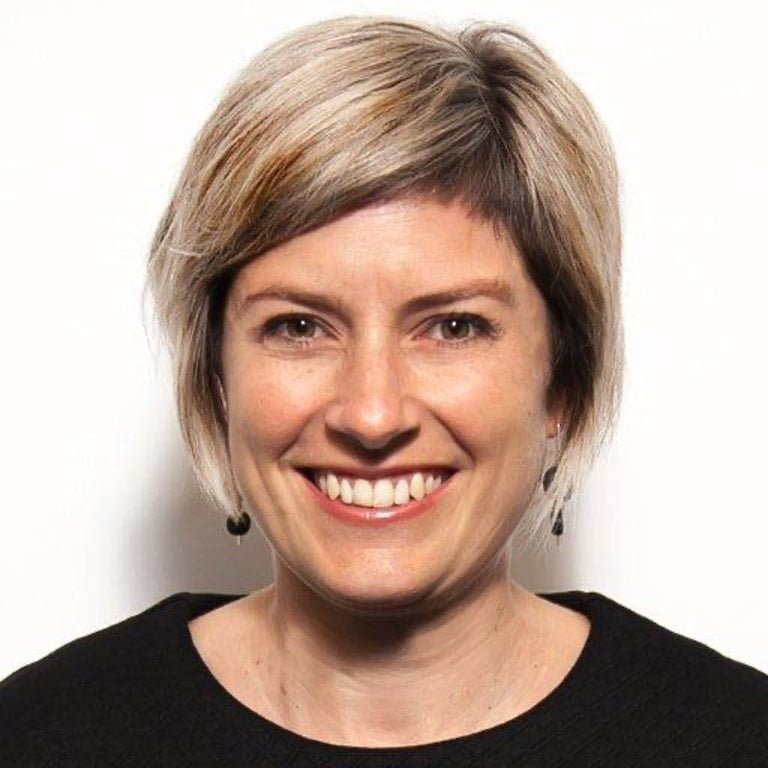 In 2020, McKinsey's Women in the Workplace report revealed that the pandemic may have erased at least six years' worth of progress for women in the workplace. This is likely to have a very real impact on the number of women leaders we will see over the next few years.
As highlighted in our recent Digital Nation Report, The Australian Government has acknowledged that improving digital capabilities is a key strategy to enable women to return to work and fully participate in the digital economy.  There is a particular opportunity in the growing tech industry, where currently just 29% of the workforce is made up of women.
"In order to support the future female leaders of Australia, we strongly believe that support should be directed towards women with low or no digital skills, in low-income families, who are unemployed or underemployed. When women are given the opportunity to learn digital skills with the right support, they are more likely to increase their confidence and connection to others, a critical factor in fostering future leaders.