Lauren Silvers and Lisa Maree are the successful team behind on-demand beauty app Glamazon, which was recently re-launched with four new apps.
Glamazon already has more than 10,000 established users, with 300 freelance stylists and well-established beauty salons around the country on hand.
With Glamazon you can search for appointments at nearby salons, or book a stylist to come to you for hairdressing, makeup, massages, manicures, facials, nails and tanning.
Lauren and Lisa told Women Love Tech there's been a huge shift in the technology used to operate Glamazon, with two of their apps being consumer facing and two others that have been developed specifically for salons and stylists.
When Lauren first created Glamazon in 2014, the on-demand industry was only just emerging.
"People have grown increasingly more confident and comfortable with the idea of booking strangers for services and being in close proximity to them," says Lauren.
"The value of the freelancer beauty market is massive and we see Glamazon as the opportunity for both salons and stylists to maximise their earning potential through users' on-demand, want-it-now attitude and desires."
Lauren joined forces with Lisa to close a $425,000 round of seed funding to help scale and grow the business.
We asked the dynamic duo a few more questions on their plans for the future and how they plan to get a bigger share of the $5 billion beauty market in Australia.
How has technology helped grow your business?
Technology has allowed us to automate the booking process, displacing older booking methods, such as manually ringing around salons to book or modify an appointment. With technology, Glamazon has created a seamless customer and stylist experience, with such effortlessness that an appointment can be made within 3 swipes on your smart phone. The advances have allowed the team to further update the app, enabling transacting, geo-location tools to link customers with nearby salons and stylists, and it has made Glamazon's customer support easy to reach for users.
How has social media helped with your success?
Social media has been a great way for us to engage with our customers and audience, it is an effective way to communicate updates about the business, make public our special competitions and deals on events and to really present our brand personality. Our social media consists of using Facebook and Instagram to engage with other industry professionals, customers and stylists. We have recently started using Facebook Live which is such a fun way to engage with our followers, and where they can upload live questions for us to answer and converse about. A social media presence is crucial to any business operating today, especially as a start-up.
Can you describe the four apps that you've developed?
Glamazon has developed two consumer apps (iOS & Android) and two stylist apps (iOS & Android). The consumer apps allow consumers to book beauty appointments, while the stylist apps allow the freelancers to accept local jobs instantly, much like Uber drivers.
Can you tell us about the process of developing the apps?
The process for us was really all about getting our vision and ideas on paper and translated into wireframes to be interpreted by the developers. This involved engaging with DMG to create the UX and UI to enhance the customer journey. We then hired a team of local Australian developers to execute on our vision and turn our dreams into reality. This also required a technical project manager who liaised between management and the tech team. It's during this process that you realise just how important it is to invest in high quality developers and UX/UI designers in order to create the most user-friendly experience for your users.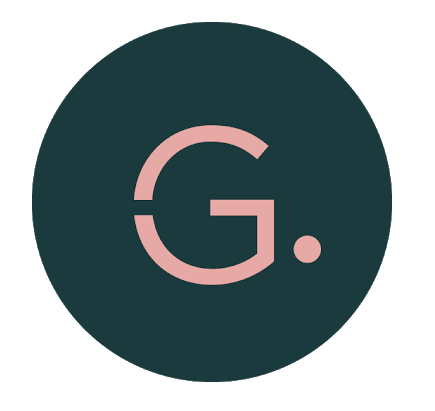 Glamazon on Google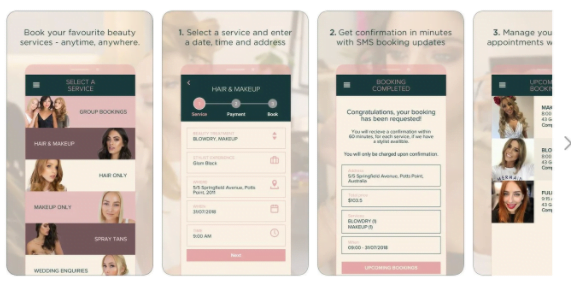 Check out more beauty and tech stories.