With VLAN tagging and AX1800 speeds of up to 1200Mbps on its 5GHz band and 574Mbps on its 2.4GHz band, the DSL-X1852E is a hard working modem router.
It features the newest WPA3TM 128-bit encryption, which is the new standard for Wi-Fi security, and it has an integrated Internet Speed test that is powered by Ookla, so you can check your connection and see how fast it is.
Key features of the DSL-X1852E
• Integrated VDSL/ ADSL2+ Modem for universal DSL / NBN / UFB connectivity across Australia and New Zealand
The latest Wi-Fi 6 technology provides faster Wireless speeds, greater capacity and less network congestion
Speeds up to AX1800 (1200Mbps on the 5GHz band and 574Mbps on the 2.4GHz band)
One dedicated Gigabit Ethernet WAN port and four Gigabit LAN ports provide fast wired connectivity
Connect up to two phones to makes VoIP calls over the Internet (where supported by your ISP)*
OFDMA and MU-MIMO technology communicate more data to more devices while simultaneously reducing lag
BSS Colouring technology reduces interference, making more efficient use of Wi-Fi spectrum
Increased battery life of connected devices with Target Wake Time technology
Supports the latest WPA3™ encryption
Supports VLAN tagging for wholesale Service Providers (RSP's)
Supports TR-069 Management functionality for Service Providers
What's New?
The DSL-X1852E has a dedicated Gigabit Ethernet WAN port and four Gigabit Ethernet LAN ports, providing lightning-fast data transfer for all your wired devices. It also has a USB connector for use with an optional 3G/4G LTE USB Modem, such as D-4G Link's LTE USB Adapter (DWM-222), delivering better broadband access or failover from your fixed Broadband service.
In addition to supporting all NBN (Australia) and UFB (New Zealand) connections, the DSL-X1852E has two FXS ports, enabling consumers to connect up to two telephone handsets and use the Voice Over Internet Protocol (VoIP) to make calls using your Internet connection (where enabled by your ISP).
Why Grab This D-Link DSL-X1852E?
Small data packets that are meant for numerous devices are delivered concurrently using the cutting-edge Orthogonal Frequency Division Multiple Access (OFDMA) technology that is used by the DSL-X1852E. This ensures that the data packets never have to join the queue again. Because of this, it is well suited for use in smart homes, which often include a number of Internet of Things devices that compete for bandwidth and airtime.
As an added bonus, it utilizes two MU-MIMO technology to facilitate the dissemination of data to a multitude of terminals concurrently.
The DSL-X1852E takes advantage of these newly developed multi-user versions of OFDMA and MU-MIMO to improve the efficiency of both upstream and downstream transmissions. This is in contrast to the Wi-Fi 5 technology that came before it, which could only utilize MU-MIMO simultaneously for downstream transmissions. This combination significantly improves capacity, coverage, and performance in settings with a very high population density.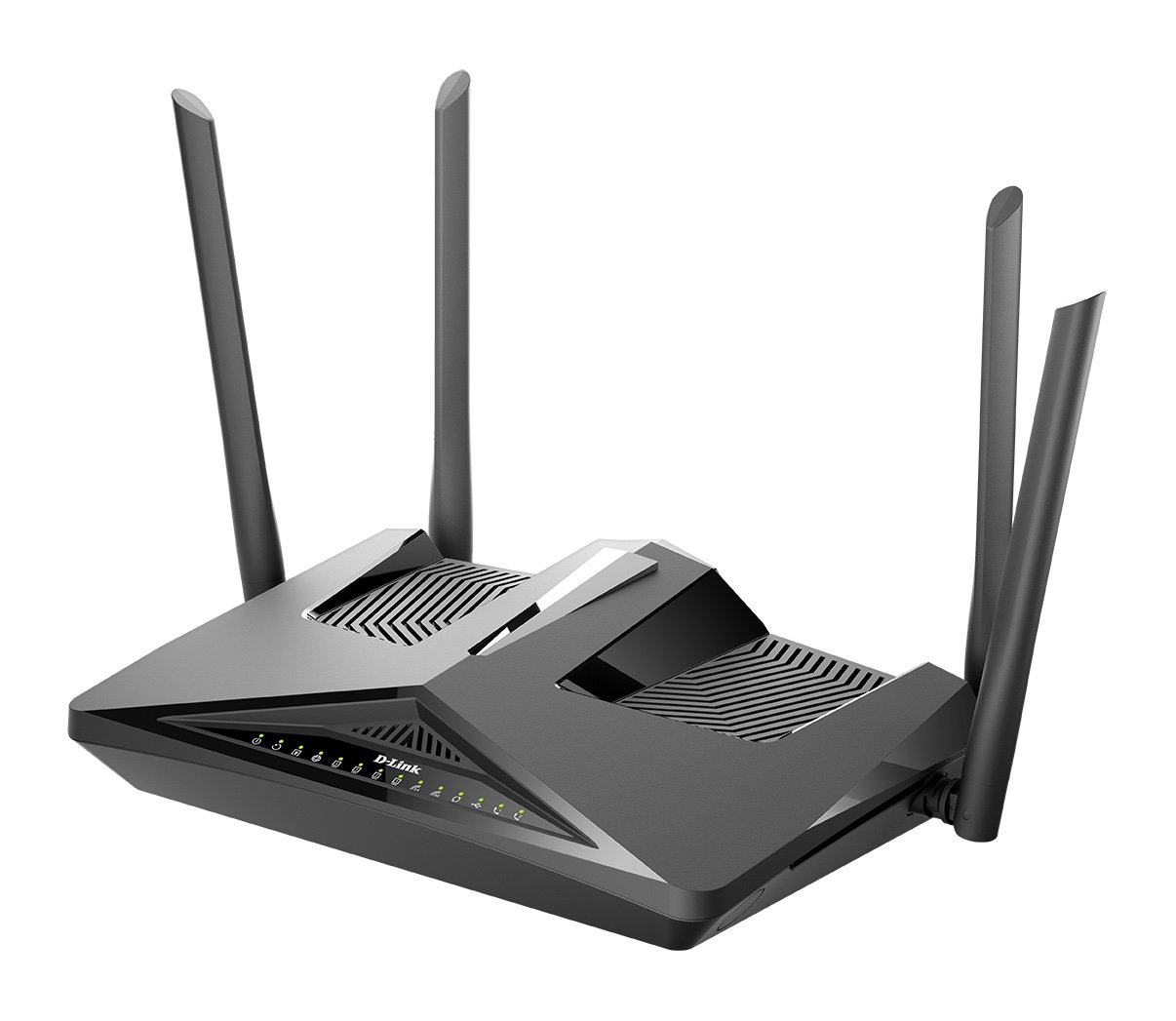 Is It Worth It?
The DSL-X1852E is equipped with high-gain antennas, power amplifiers, and beamforming technology, making it a potent tool for increasing the range of your Wi-Fi network and directing more powerful signals to your devices. This results in quicker, more stable Wi-Fi connections.
It conserves electricity by using Target Wake Time (TWT), which determines when and how frequently connected devices need data transfers. By extending the period that the device is asleep, TWT is able to more effectively save power and extend the life of the battery.
This DSL-X1852E and Wi-Fi 6 stop neighbouring Wi-Fi from interfering with wireless signals and slowing things down using BSS Colouring Technology, which 'colours' transmissions with their own unique code. This in turn allows devices to send or ignore signals depending on their "colour." It also leads to the improved range, reduced interference, and fewer Wi-Fi bottlenecks.
More Reading: