If you want to know the top Instagram influencers to watch in 2022, read on.
While TikTok has forged ahead of Instagram in popularity, Instagram is still going strong with the user base estimated to reach 1.2 billion users by the end of 2023 and corresponding with this the number of sponsored posts is rising too. 
In 2021, marketing teams paved the way for 6.1 million sponsored posts according to one source, and Instagram sponsorships surpassed $2.3 billion in 2020 and continues to grow. Of course, many of these influencers are also active on TikTok, Youtube as well as Instagram. 
7 Top Instagram Creators to Keep Your Eye on in 2022
1. @ZACHKING – 24.6M FOLLOWERS
Zach's aim is to make people smile with his digital magic tricks as seen below – and he's partnered with everyone from BMW to Chipotle.
https://www.instagram.com/p/CWn20O2pRkM/
Doing the least, but looking the most is how Bretmanrock describes his Instagram account. This Gen Z'er shares his many hobbies from plants to fashion and music. He's a showman with attitude. 
3. @ADAMW – 3.5M FOLLOWERS
Humour is how Adam Waheed pulls in his audience. He's simply a natural born entertainer. He's also a top TikTok influencer as well, with more than 7.5 million followers.
She won over her fans with her tutorials, now Nikkie de Jager has turned her hand to being the host of Eurovision 2021, plus she's launched her own beauty brand called Nimya. What makes her so appealing is she's authentic. Nikkie alsoo has a healthy YouTube channel with over 13.8 million subscribers!
5. @LENKALUL – 2.4M FOLLOWERS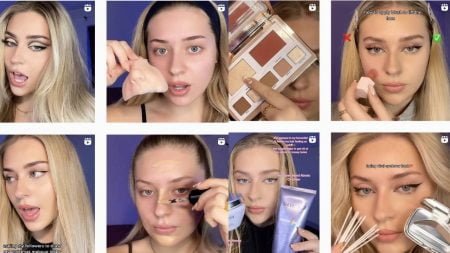 If you like makeup trends based on your zodiac sign or popular movie stars then check out Lena Bagrowska. She knows how to cash in on the latest trends. 
6. @THEBUCKETLISTFAMILY – 2.6M FOLLOWERS
The picture perfect family enjoying the picture perfect life – that's the Bucket List Family and it's helped them chalk up thousands of miles of travel around the world. 
From Manila to Tonga to Africa, it's all very Go Pro friendly and we love to lap it up.
6. @WOMENLOVETECH – 5.3K FOLLOWERS
Well, we don't have quite the traffic that the previous Instagrammers can boast about but we do shine a light on fabulous women and help make technology fun and engaging so do check us out.
Instagrammers to Watch  The Instagram creators to watch from Australia include:
@jamiezhu
@rowisingh
@jaymejo
@oneruel
@tayla_harris
@biancadilworth
@ozzymanreviews
@fairbairnfilms
@cubsport
@loserfruit
@schoolstrikeforclimate