LinkedIn Bans 80 Plus Automation tools, report by Linkedin specialist Jillian Bullock
Like most social media platforms, LinkedIn has always frowned upon automation. It's been a notation in their User Agreement since the website was launched 18 years ago. However, only since Microsoft's purchase in June 2016 have they had the resources to search, find and penalise those who break the rules.
And yes, believe me, they do just that!
Despite what the marketing hype and hoo-haa that companies peddling LinkedIn automation may tell you, no…. LinkedIn does not support or approve their software. Far from it.
It's become a growing trend for people to want to cut corners and save time with repetitive tasks. Viewing profiles, connection requests and inbox messaging are the most popular tasks to automate using third party plug-ins and automation tools. Most of the time, people run a blanket marketing campaign trying to sell products or services without building genuine rapport.
In terms of which browsers trigger the trip wire with LinkedIn, Chrome extensions are the easiest for LinkedIn to detect.   I've had many clients contact me surprised (and just a little bit horrified) to receive a temporary closure of their account on LinkedIn, only to discover a dormant installation from years prior that was suggested by some so-called 'expert'.
Once account closures became a real thing on LinkedIn, many automation companies clued in and went cloud based.
This makes it harder for LinkedIn to detect yes, but it certainly doesn't make it impossible. And the more popular some of these automations become (i.e. the more users using them) the higher the potential for LinkedIn to find out about them, and take action against those using them.
The resulting account restriction and, in some cases, deletion of the person's LinkedIn account may sound drastic, but these tools spoil the experience for everyone, turning a networking and relationship building platform into one that's very spam-y with endless and meaningless automation.
Here's the most up to date list of known data scraping automation plugins which LinkedIn are actively searching for:
adapt Prospector
adorito
aevy
alore.io
amazinghiring
auto Connect tools Lily
Candidate.ai
CleverStaff
colabo extension
Contact Out
Crelate
data Scraper
datananas
daxtra
discoverly
dux-soup(fixed)
Ebstabullhorn
EbstaSalesforce
Ecquire
eLink Pro
Email Finder
Email Hunter
Emply
Entelo
EyeMail
found.ly
gay2sms
Get Email
HirEtuaL
Hr-Skyen
icebreaker
iMacros
instant data Scraper
Jlenty
Lead Generator
Leadconnect
Leadiq
Leadkedin
Lempod
Leonard for Linkedin
Linked Helper
Linkedbot
Linkedin assistant Lily
Linkedin-Hubspot Connector
Linkedroid
LinkeLead
Linklead.io
LinkMatch for CatS
LinkMatch for Greenhouse
LinkMatch for PCrecruiter
LinkMatch for Pipedrive
LinkMatch for zoho CrM
LinkMatch for zoho recruit
LinkMe tool
LinMailNavigator
LinMailPro
Loxo Social import
Lusha
Lusha (FireFox Extension)
Nimble
People.camp
Prophet
Prospect.io
ProspectHive
Prospectify
ramper
recruiterNerd
Sales Lead Multiplier
saleslift.io
SalesLoftCadence
SalesloftProspector
Salestools
SeekOut
SellHack
Skrapp
Slik
Snapaddy Grabber
Social2Sugar
Sourcebreaker
Sourcehub
Spider for Linkedin
StepWells(colabo)
talentbin
turboHiring
If you are on the fence about a LinkedIn tool that sounds like it will be the answer to your prayers but it's not on this list, perhaps cross check it with the third party official approved list below and don't just take the slick marketing at face value!
This approved list is found here.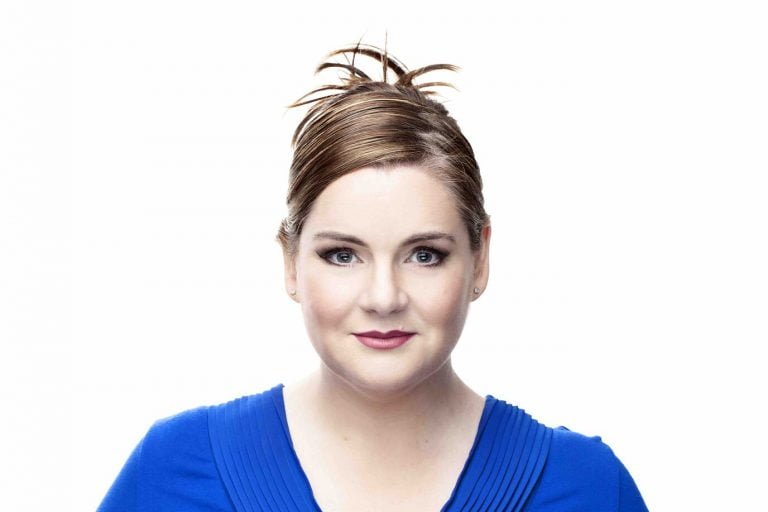 About Jillian Bullock
With a diploma in Marketing & Advertising and over 20 years of experience with both small business and multinationals, Jillian's marketing background is strong and diverse. She started her Marketing Consulting business in 2002 which overtime became dominant in Social Media, specifically LinkedIn in 2012.
Recognised by LinkedIn HQ in San Francisco as an 'Independent LinkedIn Expert', Jillian is the only fully certified LinkedIn Ninja in the Asia Pacific region (there are only 11 LinkedIn Ninja's worldwide!) In August 2018 Jillian won the 'Best Use of LinkedIn 2018 Australasia' by the Social Media Marketing Institute.