LinkedIn Learning is a fantastic online course platform for upskilling in a range of topics. There are currently over 16,000 online courses taught by professionals and industry experts.
The platform was originally called Lynda.com until it was bought by LinkedIn (now owned by Microsoft).
The courses cover professional, creative and technology topics. You can study subjects like photography, marketing, SEO, designing a presentation, ecommerce, WordPress, creating a mood board, drawing vector graphics and more.
The Business topics cover business analysis and strategy, business software, career development, customer service, finance and accounting, human resources, leadership and management, marketing, professional development, project management, sales, small business and entrepreneurship and training and education.
The Creative topics cover AEC, animation and illustration, audio and music, graphic design, motion graphics and VFX, photography, product and manufacturing, user experience, video, visualization and real-time and web design.
The Technology topics cover cloud computing, data science, database management, DevOps, IT help desk, mobile development, network and system administration, security, software development and web development.
You can learn some of the popular software applications including Adobe Photoshop, Illustrator, InDesign, After Effects, Premiere Pro, Google Apps and QuickBooks.
There are courses for all levels. You can filter your results by type (course, videos, audio and learning paths), level, time to complete, software and Continuing Education Units.
Each course is broken up into doable segments. So, you can easily pick up where you left off. You can watch or listen to the course material on most devices. You'll be able to view practical examples, project files and check your knowledge with quizzes
Pros
Great range of course topics
You can study a series of courses to achieve a set learning path
On conclusion, you can achieve a certificate and display the course name on your LinkedIn Profile
Some libraries and educational institutions offer free membership
Cons
Some courses may not work well on the small mobile phone screens – you'll see more detail on a PC monitor.
Unfortunately, I lost all of my work when my library transferred all of its records over with the rebrand
My older iPad does not have compatible software
LinkedIn Learning is a great way to upskill in many different professional, creative and technology subjects online at your own time and pace.
You can start with a free month trial and cancel anytime.
Highly recommended.
About LinkedIn Learning
Learn business, creative, and technology skills to achieve your personal and professional goals. Join LinkedIn Learning today to get access to thousands of courses. Lynda is now LinkedIn Learning.
LinkedIn Learning website: https://www.linkedin.com/learning/
FOLLOW WOMEN LOVE TECH ON LINKEDIN
Today we reached 1,000 followers on our Linkedin Channel. We'd love you to support us and join our Linkedin channel too.
You can follow us by clicking here.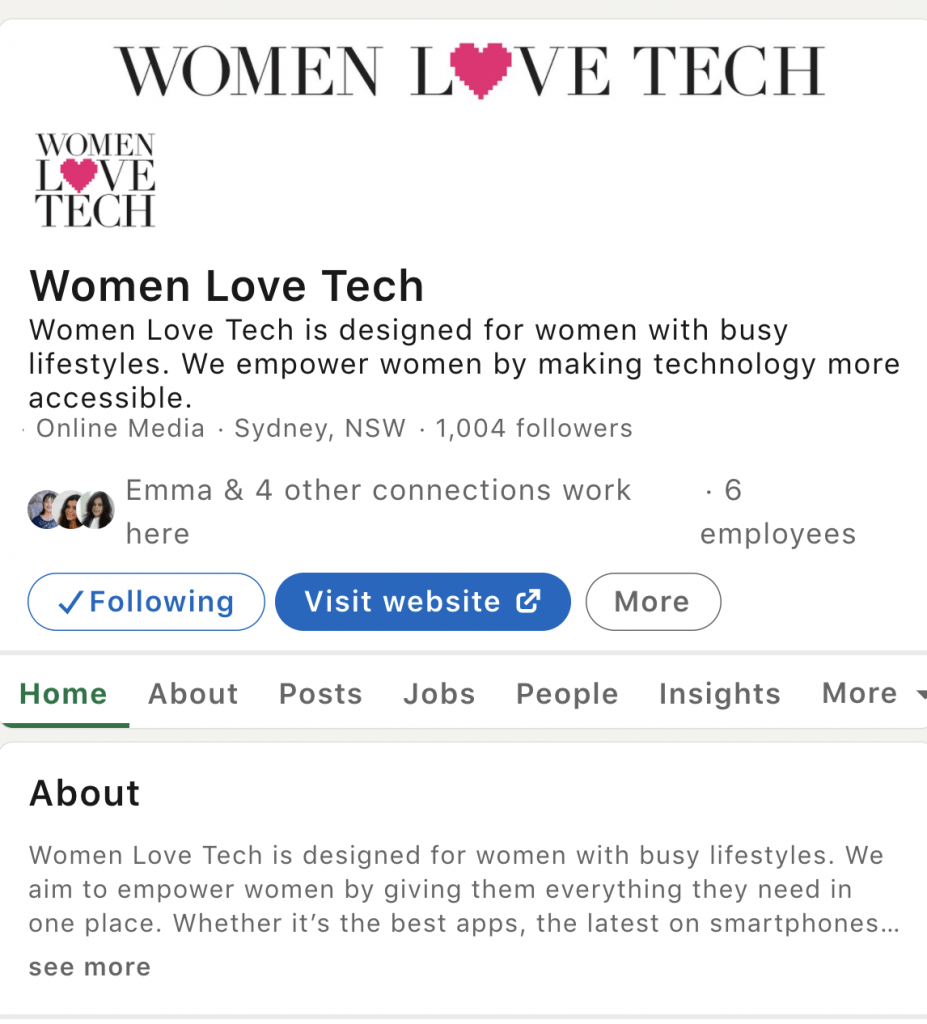 Why Is LinkedIn Such A POWERFUL Tool For Your Business and Brand?