Family homes are becoming smarter than ever, with recent figures showing that the average household has 21 connected devices. Aussies are adopting a whole suite of innovative tech devices to make their lives more convenient, taking advantage of smart vacuums, smart fridges, smart lawnmowers…you name it!
With data usage on Australia's nbn network tripling over the past six years, according to their new Home of The Future report, there's no doubt that fast connectivity will become increasingly important as smart home devices rapidly emerge in the market.
Today, Women Love Tech had the opportunity to hear from futurist and digital tech expert, Chris Riddell and nbn customer experience expert, Jane McNamara, in a discussion about how tech is expected to integrate with our homes in the future. Here are the main takeaways.
Home security is a major priority
According to the nbn report, nearly half of Australians put home security as one of their biggest priorities going ahead.
Futurist Chris Riddell explained, "Home security isn't just about a smart lock anymore, we're far beyond that. We're looking at smart cameras and then being able to do biometrics and facial recognition."
"With [camera systems] you're also able to personalise the experience that an individual has when they walk into the house. So for my mother-in-law, for example, I don't want to shut the house down and stop her from coming in. I want her bedroom lights to turn on and for it to know that she's there for the night, which wouldn't always be the case. So it gives people personalised experiences, and it also means that if I'm travelling, I know that the family's safe."
Chris also showed us other nifty gadgets, like a flood sensor. You can place these tiny devices in your utility room, or anywhere else around the house. If you're out of the house and a pipe bursts or the washing machine explodes, you get a notification on your phone.
Connected health devices
Since the pandemic, there has been an evident rise in the use of telehealth. Among those with home Wi-Fi, one in three Aussies (30 per cent) said they wouldn't be able to access critical healthcare services without their broadband connection.
Remote healthcare tools are expected to be firmly embedded within smart home ecosystems within the next decade.
Jane McNamara noted, "One thing that stood out for me is things like medication dispensers, particularly for elderly people that might have conditions like dementia or Alzheimer's, those kind of smart devices where a person doesn't need to be necessarily at home, but the dispenser hooks into the NBN-enabled Wi-Fi in the home and the medication can be dispensed."
Chris also told us about his smart thermometer, "It gives you historical information about the individual so it knows who the temperature is for and it allows you to see a pattern and show trends for those individuals."
"Now, I must say when I bought this, I thought a couple of hundred bucks for a thermometer was ridiculous, but it's actually one of the best devices we've bought for my family. It connects to your health kit if you've got an Apple device."
Another example of a smart health device is a motion sensor in the house that notifies you when no activity is detected by a vulnerable family member for a certain period of time – potentially indicating a fall. Technologies like this could help older adults live independently for longer.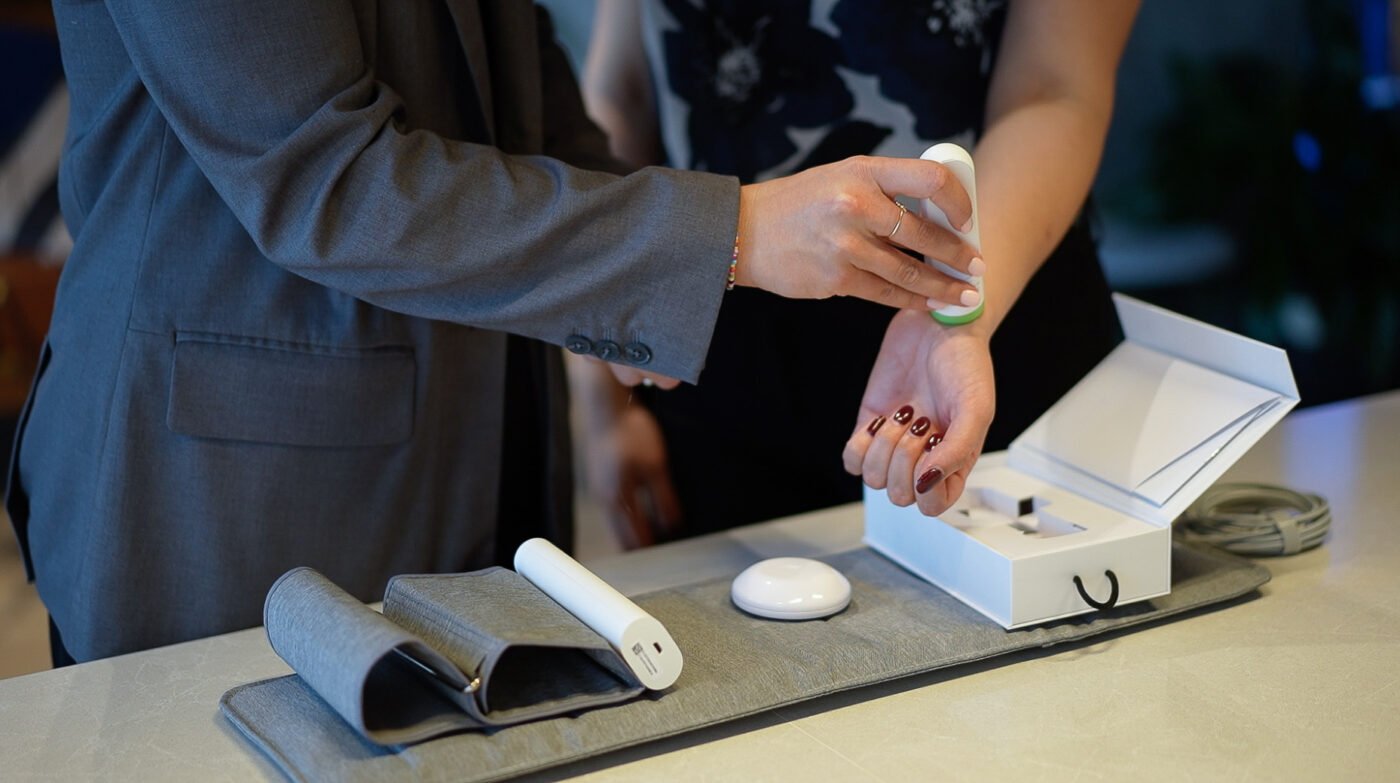 Convenience is key
Smart home devices could also help us remember key information. One of Chris' 200 smart devices operating in his home is a bin sensor.
He said, "This is really strange. We have these little tiny stick-on sensors underneath our bins. The sensor will detect if the bin has moved. So on bin night, if we haven't put the bins out and it hasn't detected enough motion, it'll send us a notification to go, hey, get those bins out, otherwise you're going to be in trouble in the morning. Stuff like that is helping us to lead better lives."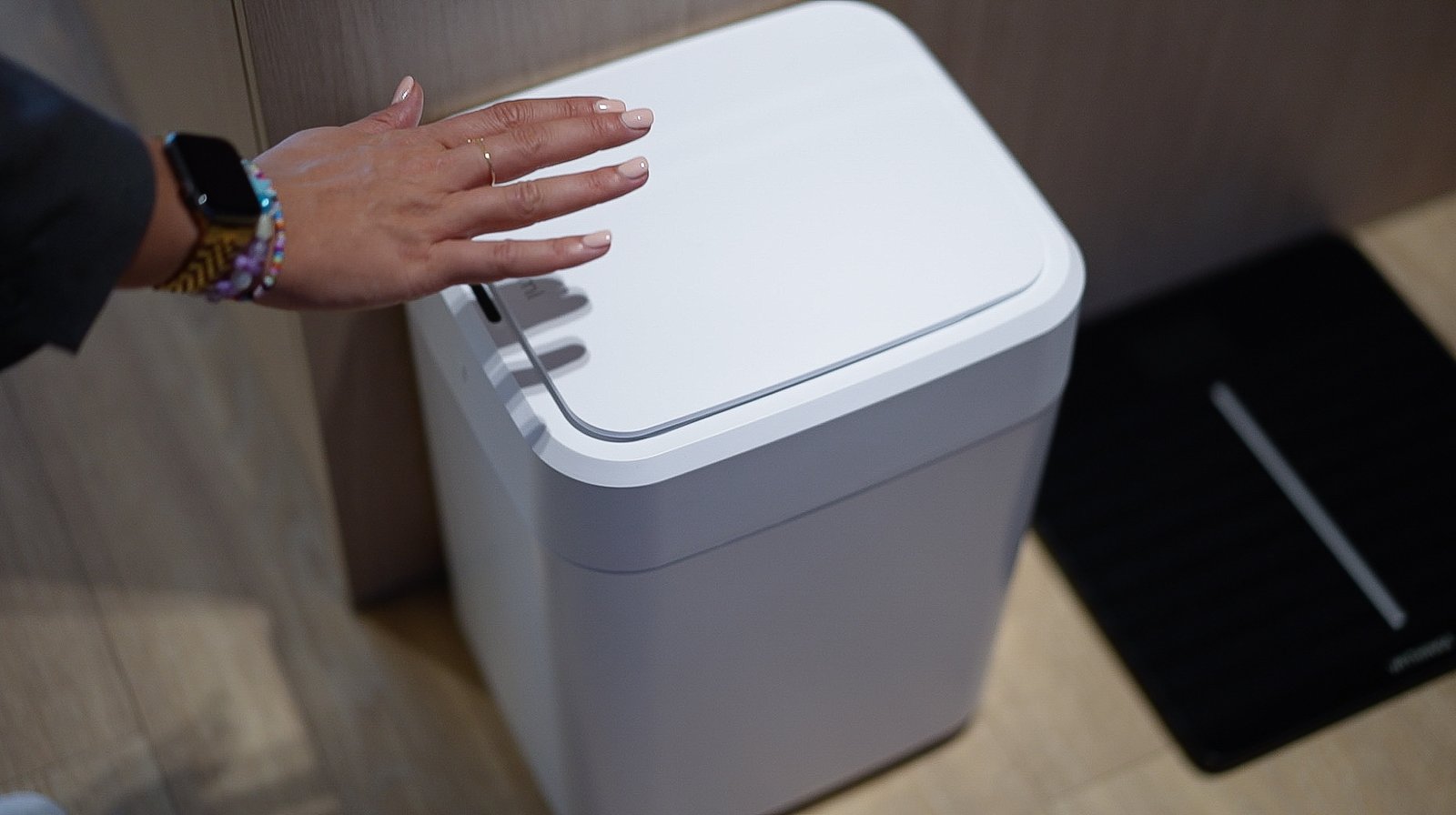 A sustainable investment
If you're looking to reduce your environmental impact and save some money in the process, smart home devices could also help you achieve this. For instance, smart energy meters, water sensors and smart gardening devices could ensure that your home only uses the water and electricity it needs, conserving precious resources and money.
Chris commented, "We look at the soaring energy prices we've got now. We want to know not just how much our bill is at the end of the month, but precisely around our home where that energy is being spent, because it's costing us more money than ever. So we're going to see a lot more interest and development from the big players like Schneider Electric around that and we're going to see a lot more capability come out of that."
Choosing a connection that's appropriate for your Smart Home
If you're looking to introduce more connected devices into your home, you've got to make sure that your connection is up to speed. You can make the most out of your nbn connectivity by checking that your plan has enough data inclusions, as this can help the whole family be online at the same time. On the nbn website there are some great tools that help you pick what's right for you.