"Just Google It" has become a part of our modern vernacular. And, the search engine that was initially founded in a garage, has spawned a number of follow up apps and platforms – including Gmail, Maps, and Google Drive – in the 25 years since it celebrated its first birthday on September 4, 1998. To mark the occasion (and wish Google a Happy 25th Birthday!) we're spotlighting six of the times Google has taken on its competitors. And, casting our votes to decide who came out on top.
The Web Browser: Google Chrome v Mozilla Firefox
Google Chrome is known for its speed and stability. Which makes it an excellent option for those who want to browse the web quickly and safely. It also integrates and syncs seamlessly with other Google services. Unfortunately, it can be resource intensive (and consume a significant amount of memory). This may slow down your computer, especially on older hardware). Other common concerns surround privacy – with the Google Chrome business model relying on data collection.
In contrast, Mozilla Firefox offers strong privacy features and is lighter on system resources. This makes it a good choice for privacy-conscious users and those with older hardware. The Firefox flipside? While it has improved its speed, it may not match Chrome's. Furthermore, some websites may be more optimised for the Google browser.

The verdict: It's a tie. Despite the fact that the Google search engine has over 85% of the search market share, ultimately, the choice between Google Chrome and Mozilla Firefox depends on a user's priorities. If you value speed and are heavily invested in Google's eco system, Chrome may be the better choice. However, if your priority is privacy, open-source software, and customisation options, Firefox could be the preferred option.
The Social Media Platform: Google Plus v Meta Facebook
Following its Australian launch on June 28 2011, Google Plus (Google+) positioned itself as a legitimate competitor to Facebook. It included similar social networking features such as communities, circles and hang outs (a popular video chat and messaging platform.)

However, its complex layout meant Google Plus struggled to gain a substantial user base, and it was officially shut down in April 2019.
In contrast, Meta – and specifically Facebook – has continued to evolve. A number of features such as Facebook groups, messenger, and photo sharing, offer extensive opportunities for social interaction and connection (despite some concerns around security and algorithms).
The verdict: Facebook gets our like.
The Mobile Operating System: Google Android v Apple iOS
Google Android is based on a more open-source nature. It can be used by a wide range of manufacturers and offers the opportunity to customise the user experience on a wide range of device choices. However, it faces fragmentation and security concerns. In contrast, Apple iOS provides seamless integration within the extensive Apple eco system, a quality controlled App Store, and strong security features. The fact that it is a closed system with limited customisation and device variety, exclusive to Apple devices may reduce its popularity among some users.
The verdict: … Is out … However it is interesting to note that Android is more popular in terms of market share compared to Apple's iOS. This may be due to a larger number of devices running Android, as well as more affordable device price ranges.
The Email Service: Google Mail (Gmail) v Microsoft Outlook
When comparing email platforms, Google Mail (Gmail) and Microsoft Outlook are – rightly – two of the most popular.
Gmail's advantages can be found in its user friendly interface, ample free storage, easy search functionality, and integration with various Google services. It's an ideal choice for users seeking an experience that is simple and convenient. Some users have expresses privacy concerns due to email content scanning for targeted ads.

In contrast, Microsoft Outlook is celebrated for its seamless integration with Microsoft Office. It offers excellent mail management tools, an advanced calendar system, and strong security for users.

The verdict: While Outlook may be a better option for professionals (owing to its productivity-oriented capabilities) its overwhelming features may intimidate some users. Therefore, Gmail is generally a better option for the everyday user.
The Personal Assistant: Google Assistant v Amazon Alexa
Google Assistant easily integrates with Google services like Gmail, Google Calendar, and Google Maps, making it useful for users who are deeply invested in the Google eco system. It excels in its natural language – and recognises and processes the way humans speak more effectively. This enables more conversational interaction. It also offers support for multiple languages and dialects, making it accessible to a broader user base. Furthermore, it is compatible with a wide range of Android devices, smart speakers, and third party smart home products.

Similarly, Amazon's Alexa is highly compatible with a wide range of smart home devices and offers extensive control over them. However, it relies on Bing for search queries, which may not be as comprehensive as Google's search engine. Some users may also find it less conversational compared to Google Assistant.
The verdict: Google Assistant for the win.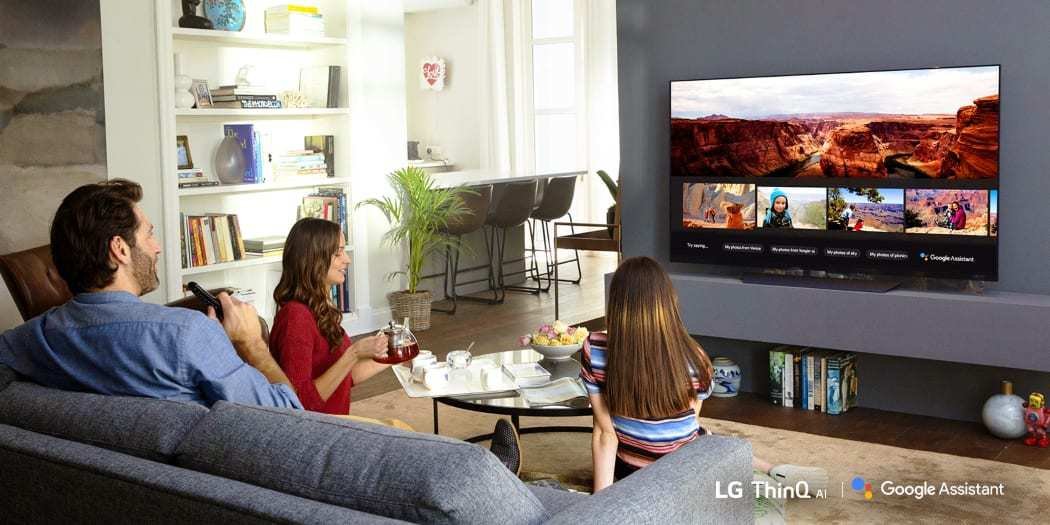 Artificial Intelligence: Google Search v Chat GPT
Having previously beaten competitors such as Yahoo Search and Bing by Microsoft, Google is confident in its ability to rise to the challenge and fend off the emerging advances of Artificial Intelligence. Specifically ChatGPT, the viral AI chatbot launched last November, touted as a "Google Killer".
However with some experts identifying the limitations of generative systems – for making mistakes and getting things wrong – and noting that search engine users have a low tolerance for error, it may be some time before they seriously threaten Google Searches status as the source of information authority.
As for Google's own version of an AI writing machine, Bard, was put out quickly and missed out on the first to market advantage so it is yet to beat Chat GPT …
The verdict: Chat GPT (But watch this space…)