We're hearing a lot from sustainably conscious shoppers on the circular economy and 'clean' products, but to Ellie DeGrave from Go For Zero, more work needs to be done beyond these buzzwords to keep products out of landfills and to find items that are good for you and the planet. 
Recent stats have revealed that 40% of all plastic comes from packaging and only 9% of it gets recycled. As the founder of Go For Zero, Ellie is trying to reduce waste at the source by thinking about the whole lifecycle of the products she offers and removing single-use packaging entirely.
Her company provides toxin-free and plastic-free home, wellness, and grooming products that have been tried and tested by Ellie herself. In a world of mega-marketplaces like Amazon and wellness websites like Goop pedalling wellness products with murky health benefits, Go For Zero strives to build a community of conscious consumers that care about what they put on their body and what goes back into the planet. 
Here, we talk to Ellie about Greenwashing and the lack of transparency around toxins in the "clean" beauty/wellness industry (what 'all-natural' products are actually good for you?) and why being a circular retailer isn't enough to solve the issue of landfill.
Can you share more on greenwashing in retail and the lack of transparency around toxins in the "clean" beauty/wellness industry?
It can be frustrating for consumers who are trying to make sustainable choices, especially in the so called "natural" beauty/wellness industry.
The lack of transparency around ingredients in products is a major problem, and one of the main reasons I founded Go For Zero in 2018. Many products that are marketed as "clean" or "natural" still contain harsh chemicals that can be toxic to our health and the environment. My daughter Grace would develop a rash by just lying on my skin, all due to the moisturisers and perfumes I was using at the time. The term "all natural" is often used in marketing to make consumers think that a product is healthier or more sustainable than it is. However, there is no legal definition of what constitutes an "all natural" product, so this term can be used very loosely. This lack of transparency can make it difficult for consumers to make informed choices about the products they buy.
These ingredients can be harmful to your health and the environment. If you're looking for "all natural" products, it's important to do your research and choose products that are made with safe ingredients.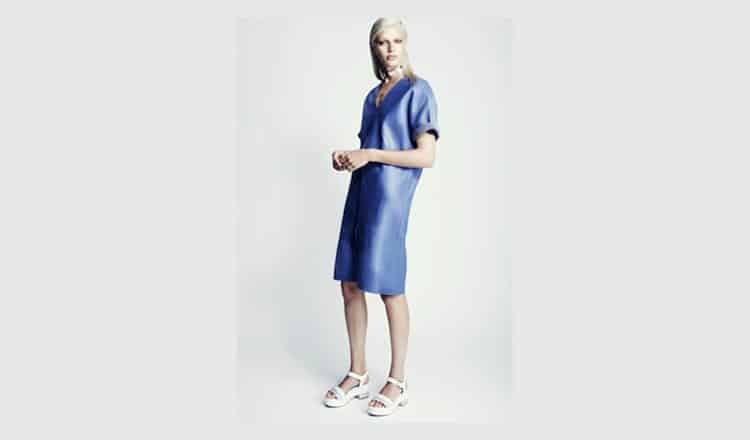 Why being a circular retailer isn't enough to solve the landfill problem?
A circular retailer is a business that designs its products and services to be reused, repaired, or recycled at the end of their life. This is a great way to reduce waste and pollution, but it's not enough to solve the landfill problem on its own.
The reason is that even if all retailers were circular, there would still be a lot of waste generated from the production of new products. For example, the fashion industry produces billions of tons of waste every year, even though many of the brands in this industry are slowly committing to circularity with such voluntary schemes as the recently announced Seamless program.
To truly solve the landfill problem, we need to address the root causes of waste, which is overconsumption and single use packaging. How many of the products we buy do we really need? Are we buying quality products that will last, or can be repaired? Do the things we buy really need the packaging they come in, or is it just marketing? These are questions we need to answer to ourselves honestly as a society to turn off the tap of waste, so that we stand a chance to cleaning up the mess overconsumption and single use waste has created.
I discuss this further at the upcoming Online Retailer Conference – a forum where online retail brands can come together and learn to solve these issues – at the ICC Sydney on July 19th and 20th.
How becoming a parent pushed you to build Go For Zero when you found a lack of information and transparency in the market?
When I became a parent, I was shocked to learn how many toxic ingredients are in our products, and how much waste is generated by the products that we use every day. I also found that there was a lack of information and transparency in the market, making it difficult to find truly sustainable products. This motivated me to launch Go For Zero, Australia's most transparent and zero-waste online retailer – with the strictest toxin-free selection criteria on the market, making it easier for people to find and buy products that are good for the planet and their families. We are committed to providing our customers with the information they need to make informed choices, and we are always working to find new ways to reduce our environmental impact. We are also giving back to our community through our partnership with I=change, and have recently achieved B-corp certification thanks to both our fair work practices and our commitment to becoming a carbon-positive company.
You can follow Go For Zero here: https://goforzero.com.au/