If you want to transform your skin, then try out these four apps to help your skin glow as well as keep you informed about skincare ingredients. Report by Alice Duthie.
There has been a notable shift towards product transparency recently within the skincare industry. Consumers now have a huge range of useful apps at their fingertips, making skincare ingredient information more accessible than ever. 
These apps can help you cut through all of the product marketing jargon, so that you can be a more informed consumer. With a science-based approach, you can work towards perfecting your skincare routine in 2023!
The QR and barcode scanning function on smartphones has transformed the way in which people interact with their external environment. Think Dirty is an app that has applied this innovative technology within the world of beauty.  The app allows users to scan the barcode on a product, and then provides an analysis of its ingredient list. It informs the user if there are any harmful ingredients while also recommending cleaner alternatives. Think Dirty provides easy-to-understand information about ingredients, with intuitive user interface design.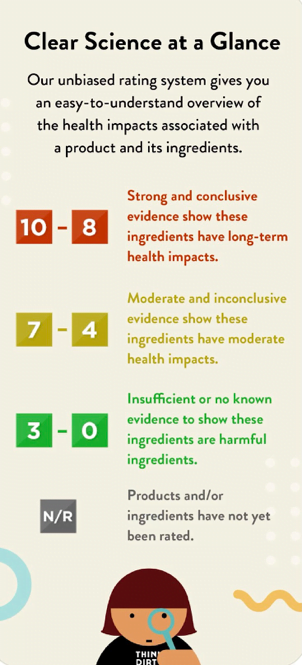 TikTok
On TikTok, there are many amazing creators that are passionate about teaching you all about effective skincare. While social media platforms have democratised the way information is shared, often leading to the spread of misinformation, TikTok can be a great resource for enhancing your skincare routine. 
One popular and highly credible creator is @skincarebyhyram. Hyram provides accessible advice about skincare ingredients, so that consumers can be more knowledgeable about the products they are buying. Each of his videos are thoroughly researched, with science-based reviews that allow consumers to hold brands accountable. 
Hyram's success can be attributed to the fact that he is able to authentically connect with his target audience – Gen Z, and understands that they are sick of expensive skincare that is full of empty promises. He has now amassed a following of 1.6 billion TikTok users.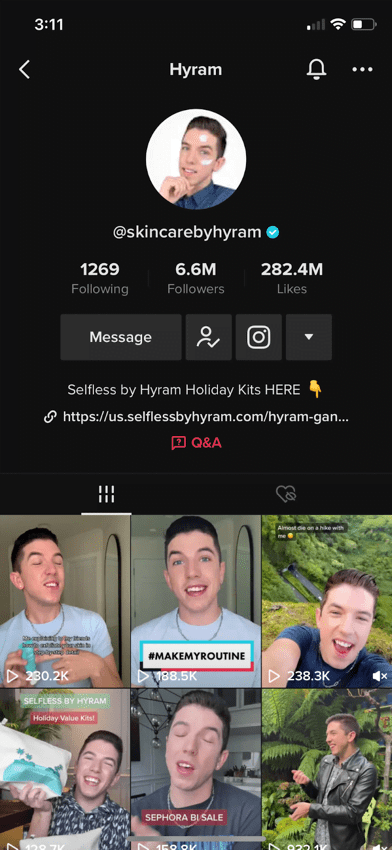 Instagram
Instagram creators Gloria Fu and Victoria Lu set up @chemistconfessions, with the purpose of "empowering consumers with approachable science education". The two chemists break down the benefits and harms of popular skincare ingredients, making it easy for their audience to transfer this knowledge into their daily routines. 
They are advocates for stripping skincare back down to the basics – cleanser, moisturiser and sunscreen –  rather than being tempted by the wide variety of unnecessary skincare products available on the market.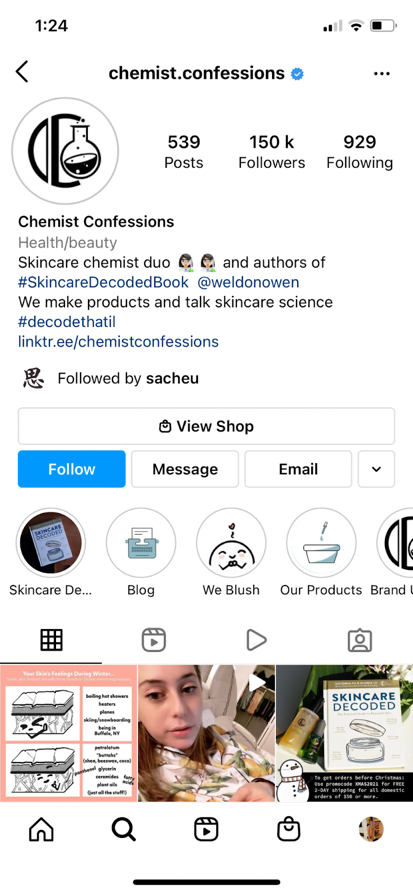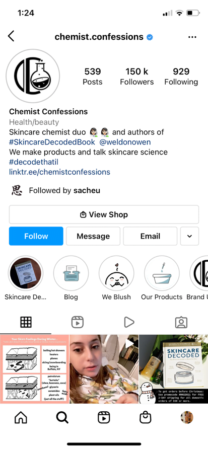 Even if you use products with all the most effective ingredients, a skincare routine without sunscreen is essentially pointless. Applying sunscreen is, by far, the most important step in a skincare routine, especially for those who love the outdoors.
Sunscreen protects the skin against the sun's harmful UV rays, therefore preventing premature ageing. More importantly, sunscreen reduces the chance of developing skin cancer. The app, SunSmart, provides up to date UV data that is relevant to your location. It conveniently sends you UV alerts when sun protection is required.
Technology has revolutionised the way consumers make choices. This has supported the movement towards greater transparency within the skincare industry. Through these apps: Think Dirty, TikTok, Instagram and SunSmart, you can establish a routine that helps you achieve your skincare goals in 2023.