Facebook's Facebook Shops platform helps small businesses around the world strengthen their online presence. They want to make everyone's shopping experience as seamless as possible whether you are on Instagram or Facebook. 
If you have ever dreaded the thought of figuring out how to easily sell your products online then this could be the answer you've been looking for. Facebook has estimated that 2.89 billion people use Facebook, WhatsApp, Instagram or Messenger each month and more than 2.26 billion people use at least one of the Facebook family of services every day on average.
Facebook Shops is focussed on mobile users that will enable a business to easily create an online store on Facebook and Instagram for free. You can select various items to be featured and sold but then also connect with customers via WhatsApp, Messenger or Instagram Direct to help answer questions or provide support. They have even mentioned things like integrating loyalty programs which could be great for small businesses with engaged followers.
This is Facebook's way to develop their platform offerings to keep visitors within their ecosystem which will ultimately fuel their advertising revenues and data generation activities. So it will help small businesses on one hand and create opportunities for Facebook elsewhere. 
Facebook has made public comments they will be working with companies like Shopify, BigCommerce, WooCommerce and others to provide support to small businesses, so hopefully, that means integration with their platform. Although they did make an interesting comment which leads to the obvious question as to how and who will really benefit.
"These organizations offer powerful tools to help entrepreneurs start and run their businesses and move online. Now they'll help small businesses build and grow their shops on Facebook and use our other commerce tools,"

said Mark Zuckerberg.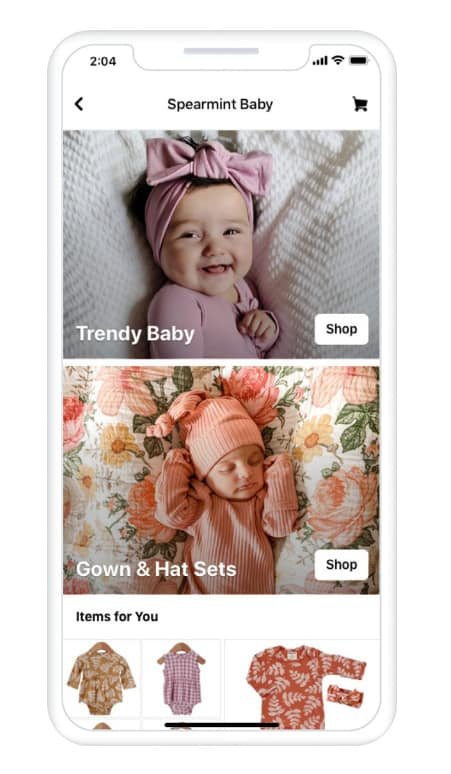 How will Facebook Shops work?
People will be able to find your shop via your Facebook Page, your Instagram profile or simply by swiping up from your Instagram Stories. Your products will be displayed across both Facebook and Instagram to give customers a unified online shopping experience and best of all, any changes you make will update automatically on both platforms. 
It means you instantly have access to a potential global audience via a platform that everyone already trusts and uses everyday.
How can you get Facebook Shops for your small business?
Facebook is rolling out the new platform to businesses who sell with Instagram Shopping and/or have a Facebook Page Shop. So for many small businesses you get switched over with a notification from Facebook. If you currently run your pages with maybe a Brand or Local Business set up you have to apply to have that changed as your first step
The typically process will be:
Your Instagram Profile Shop and/or Facebook Page Shop will automatically convert to a shop. Before setting up your shop, you need to have received an email or notification that you can now use Facebook Shops. 
You can then begin creating your collections to customise your via the Commerce Manager where you put all the details, descriptions, media and theme etc.
Once you are done the Shops platform will show your products to people on their mobile phone via the Facebook or Instagram App. 
To have your Shops working across Facebook and Instagram you have to have your Facebook Page Shop associated with your Instagram Profile so the two are linked.
Is Facebook Shops a good idea for your small business?
Well, that is a tricky question to answer because there are so many variables to consider and each business owner's situation will be different. For those who are already heavily invested in an existing platform like Shopify or WooCommerce, you may have to wait to see what developments come out of those platforms integrating or working with Facebook Shops. Hopefully, you'll be able to provide data feeds from your existing eCommerce solution to the platform.
If you have always thought about selling online but were afraid of the costs and complexity well this could be a quick way to dip your toes in the water. With restrictions still in place there could be another 4-6 months before life returns to normal so there will be plenty of people online. If you have a highly engaged audience on Facebook or Instagram then you have an ideal platform to get started with.
Read Facebook's Announcement https://about.fb.com/news/2020/05/introducing-facebook-shops/
Learn more about Facebook Shops https://www.facebook.com/business/shops#