ZAGG has just unveiled its newest line of screen protectors and cases designed specifically for Apple's most recent product releases. They offer comprehensive protection for Apple's Latest iPhone 14 Series Smartphones and Apple Watch Series 8.
There's screen protectors and cases for the iPhone 14, iPhone 14 Plus, iPhone 14 Pro, iPhone 14 Pro Max, Apple Watch Series 8, and the new Apple Watch SE.
Why Go For ZAGG?
Each Gear4 case in ZAGG's range for the iPhone 14 has an antibacterial treatment that has qualities built into it to protect the case from deterioration caused by microbes and suppress the development of bacteria that are responsible for unpleasant odours.
Protecting and enhancing has always been ZAGG's primary objective, and this has always included working to make the world a better place. The company is continuing its efforts to become environmentally responsible by identifying possible enhancements to its packaging, product materials, recycling practices, production processes, and other aspects.
The Product Lineup Includes The Following:
ZAGG InvisibleShield – iPhone
Glass XTR 2
$79.95
Added Features:
Anti-reflective Technology
Anti-dust Adhesive
Hexiom Impact Technology
Better screen protection. Hexiom Impact TechnologyTM makes Glass XTR 2 10% stronger and the Glass XTR 2 is touch-sensitive and hydrophilic, excellent for mobile gaming.
Glass Elite
$49.95
When creating Glass Elite, ion exchange technology is used to fortify the aluminosilicate glass for increased strength and durability. It is five times more resistant to breakage than the standard glass screen protection.
Glass Elite Privacy 360
$59.95
The 4-way filter of Glass Elite Privacy 360 blocks unwanted sights from every angle, making it ideal for both portrait and landscape use. The aluminosilicate glass used to create this shield is 5 times more durable than regular glass.
Flex Eco
$69.95
You may feel good about using Flex Eco on your screen since it safeguards both your device and the environment. They make use of a wonderful hybrid material that is both strong and flexible, and it is derived from plant-based materials.
As a means of providing protection for your screen, Fusion Eco first absorbs the force of the hit and then diffuses it. Its enhanced clarity and silky, almost glass-like texture make it seem and feel exactly the same as the screen on your phone.
---
Apple Watch Series 8
Ultra Clear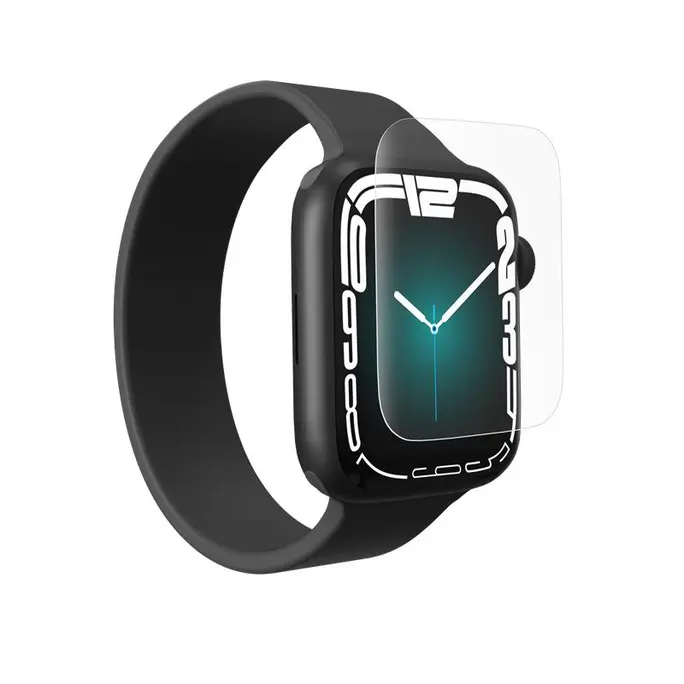 $19.95
Ultra Clear's Self-Healing Nano-Technology and military-grade components provide maximum protection for your screen. Its sleek finish ensures sharp, clear images. And they've made Ultra Clear thinner than ever before without sacrificing durability, so your Apple Watch reacts to every touch and swipe.
Glass Fusion 360
$39.99
Get complete protection with a sleek bumper that prevents nicks and scratches to your watch, as well as a hybrid glass screen protector that is almost impossible to damage and almost impossible to shatter.
---
ZAGG Gear4 – Non-MagSafe Compatible
Havana
$39.95
Sleek and sophisticated, the Havana is more than simply a gorgeous case. For drops of up to 10 feet (3m), they've added D3O reinforcements at the top, bottom, and corners. As an added bonus, the case may be recycled after use simply by removing the bumpers. Available in dark blue, purple, and black.
Rio
$49.95
The Rio's exterior is a sleek black, and it features a soft-touch surface that's comfortable to hold. Rio has the superior D3O impact protection material to safeguard your phone from drops of up to 13 feet (4m). In a dark colour option.
Copenhagen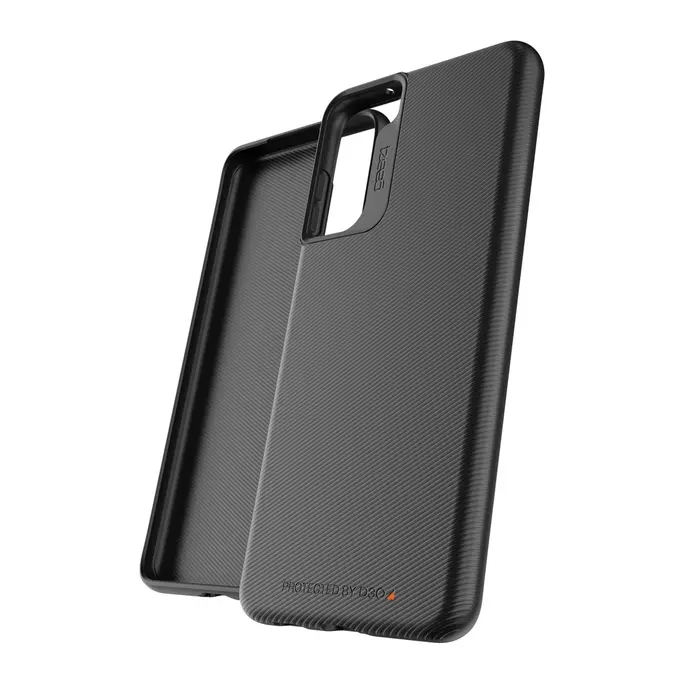 $49.95
D3O Bio, used in the Copenhagen case and created from up to 45% renewable, plant-based materials, offers the same level of impact protection as conventional plastics but is 100% recyclable. Drop protection in Copenhagen may reach heights of up to 13 feet (4 meters). Available in black.
Crystal Palace
$49.95
The Crystal Palace case is beautiful, and it can withstand drops from heights of up to 4 meters (13 ft). This sleek, translucent cover for your iPhone is made from impact- and scratch-resistant D3O Crystalex, so you can show it off without sacrificing protection.
---
ZAGG Gear4 – MagSafe Compatible
$49.95
The edges, top, and bottom of the sleek and elegant Havana Snap case are reinforced with D3O to protect your smartphone from drops of up to 10 feet (3m). As an added bonus, it's environmentally friendly and works with the MagSafe compatible. Available in black, blue, and purple.
$59.95
The Rio Snap case, which is compatible with MagSafe, combines durability and elegance in one elegant package. You could drop your smartphone from a height of up to 13 feet (4 meters) with no worries thanks to the Rio Snap's incorporation of incomparable D3O impact protection technology. 6. Available in black.
$59.95
Crystal Palace Snap Case combines transparent style with superior drop protection. Constructed from D3O Crystalex, it can withstand drops from heights of up to 13 feet (4 meters). Crystal Palace Snap displays your brand-new iPhone and draws attention to the case's MagSafe compatibility.
$59.99
The Santa Cruz Snap is a MagSafe-compatible case with a transparent, scratch-resistant top that draws attention to the D3O impact protection material around its edges. Drop protection from up to 13 feet (4 m) and an enhanced grip makes Santa Cruz Snap a reliable choice. Available in black, periwinkle, and blue.
ZAGG Gear4 – MagSafe Compatible
$79.95
Your phone's case should be art too. This MagSafe-compatible case is built of D3O Crystalex and delivers up to 13 feet (4m) of drop protection. The pattern features swirls or ombre in trendy colours — your phone is runway-ready with Milan Snap. Available in a black swirl, blue swirl, green swirl, sunset ombre, and aurora ombre.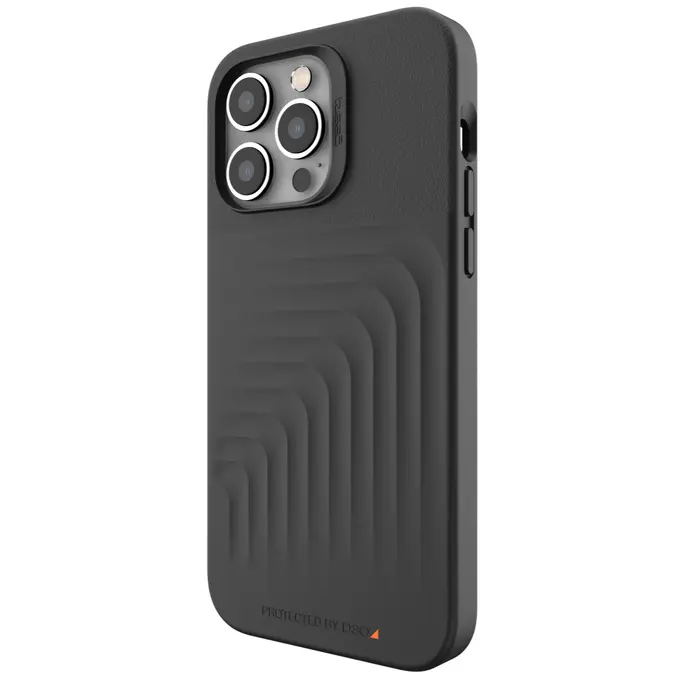 $79.95
Maximum drop height for the Brooklyn Snap case is 13 feet (4 meters). The dynamic shape is a fresh spin on time-tested materials. This case is compatible with the MagSafe port and is constructed from recycled plastic, vegan leather, and D3O Bio— it's time to take durability and resilience seriously. Available in black.
$79.95
For maximum security, look no further than the MagSafe-compatible Denali Snap, which features a textured finish for a secure grip. D3O reinforces the case's frame and rear plate, making it capable of withstanding drops from heights of up to 16 feet (5 m). 6. Available in black.
---
More Reading: