Today marks International Day of the Girl. So as we celebrate this important day, let's reflect on how far advanced we are in supporting our women of the future?
Sadly, girls are still being forced into arranged marriages, and are denied an education particularly in country's such as Afghanistan and Iran.
The unfortunate and unacceptable truth is girls across the world face inequality and human rights abuse around the world every day.
And the statistics are grim. The World Economic Forum says it will take 131 years until the world sees gender equality which means there's a long wait until any woman will see gender equality in their lifetime.
Still, there is a growing swell of excitement with more girls being seen and heard, particularly when it comes to sport and entertainment. The Barbie film was widely viewed as a source of female empowerment and FIFA Women's World Cup in Australia and New Zealand proved the popularity of women in sport with record TV viewing globally.
And, here at Women Love Tech, we feel passionately about supporting young girls every day of the year and do this by profiling women who are leading the way. We are also speaking on two panels at SXSW Sydney about changing the face of tech sector so there is more diversity and another on the need to stop unconscious bias and AI, which threatens to ingrain prejudices even further that marginalise women.
Today, the 11th annual celebration of the Girls Speak Out for International Day of the Girl Child is calling for a push for accountability for girls' rights and investment in girls' leadership and wellbeing.
"This begins with fulfilling, protecting, and respecting girls' rights," says a statement from the United Nations. "It demands trusting girls' leadership as equal partners, ensuring there is space for girls to be heard, to participate, and co-lead, and respecting their voices and perspectives and lived realities as decision-makers and as the leaders of today. This also requires investing in and supporting girls' health and wellbeing as well as their education and including girls in determining what their needs are while working in an intergenerational effort to meet those specific needs. In listening to Girl Advocates' perspectives and Girl Activists who are already making change, the overarching questions at this year's Girls' Speak Out will be: How are you taking action for girls' rights? How are you investing in, supporting, and working towards the realization of girls' rights?"
Celebrating the power, determination and agency of girls – and calling to attention the unique issues and barriers they face on this special day – a collective of Australian celebrities and sports stars, including Emily Gielnik (Matildas forward/striker) and Akec Makur Chuot (ALFW Hawthorn player) have joined forces with girls rights charity Plan International Australia to demand a prioritisation of girls' rights in Australia and around the globe.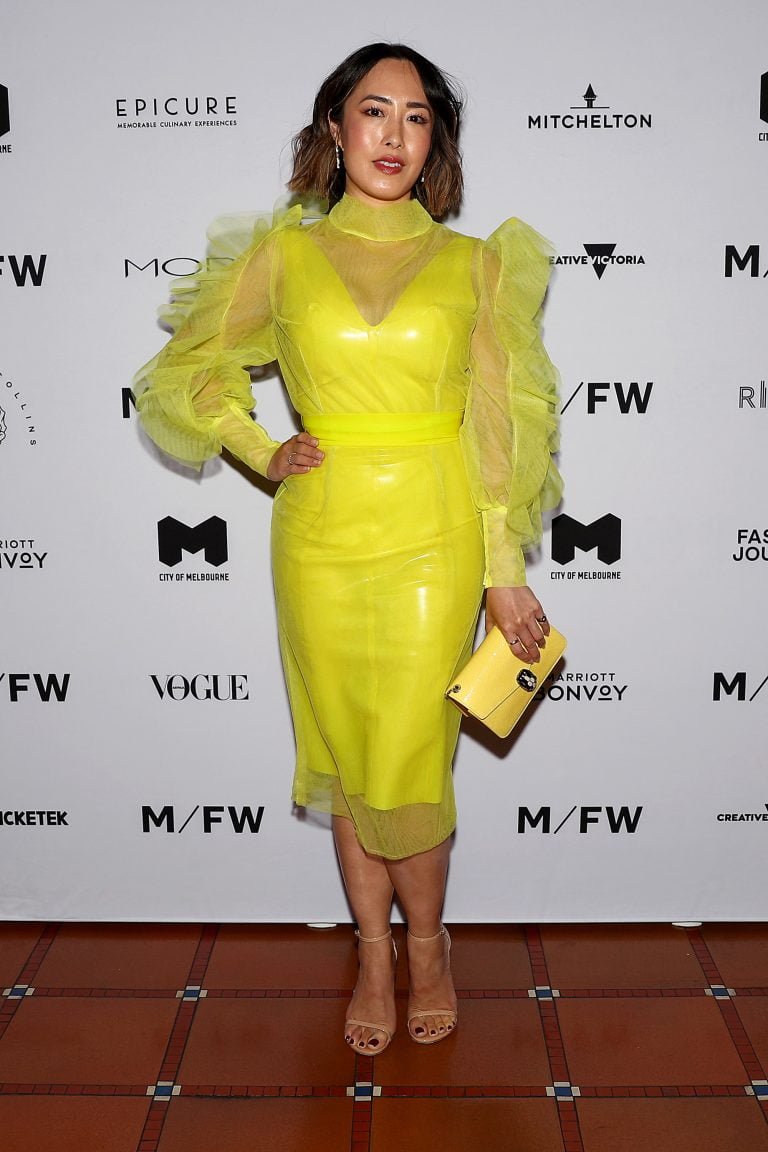 These remarkable sports role models unite with influential gender equality trailblazers including television presenters Melissa Leong and Jan Fran, authors Jamila Rizvi and Benjamin Law, youth advocate Yasmin Poole and anti-violence campaigner Tarang Chawla, all rallying together today.
"We cannot afford to look the other way," said Emily Gielnik. "The next five generations of girls will never see true equality in their lifetimes and this is unacceptable."
"Watching all of Australia get behind the Matildas for the Women's World Cup was such a massive high for all of us players – seeing girls and boys cheer us on and believe that they too, could be what they were seeing, was so meaningful. Just as importantly the discussions on equality that we helped ignite – the gender pay gap in society, and funding for women's sports.
"Today, and every day, I am standing with girls because we need to continue utilising this momentum. We cannot afford to be complacent. It is time to act, now."
Ordinary Australians are still lagging far behind when it comes to awareness of gender equality, and that sexist views are still far too prevalent, according to Plan International Australia's Gender Compass report released today.
Worryingly, more than a third of all Australians (37%) still do not believe there is a gender pay gap, when in reality Aussie women still take home an annual salary on average $25,596 lower than their male counterparts.
Most concerning is that more than one in five (22%) of Australian parents said they did not treat their daughter equally to their son.
Just 60% of Australians believe women's sport should have equal standing to men's sport – a statistic AFLW star Makur Chuot said was deeply disappointing, particularly given the gains in women's sport made over the last few years. But she also believes this is something we can all work to change.
"Playing professional AFL football has changed my life… and I want to give all girls – especially those from diverse backgrounds – the self-belief that they too can follow their dreams," said Makur Chuot, the first AFLW player of African descent to be drafted into the league.
"I also want to use my platform to highlight the plight of girls in some of the most vulnerable communities around the world. A girl in my country of birth, South Sudan, is still more likely to die in childbirth than to complete secondary education. That is outrageous – and underscores the urgency in increased attention, resourcing and funding that enables girls everywhere to realise their rights and achieve their potential."
Let's Beat The Clock
Plan International Australia CEO Susanne Legena said: "While there has been much to celebrate recently here in Australia, we are simultaneously seeing a range of movements and actions to curtail girls' and women's rights and roll back progress on gender equality globally, with particularly harsh impacts on girls: in Afghanistan girls and young women can't attend school or university, in the US access to abortion has been curtailed and just over a year ago Mahsa Amini was murdered in Iran for not 'covering her hair properly' and wearing 'tight jeans.'"
"We celebrate all girls today but know this years International Day of the Girl serves as a powerful reminder that change has not been equitable; it has been slow, it has been contested at every turn and continues to be, and many girls, especially those who face intersecting risks, are looking to remain that way for the rest of my life and theirs, and even their own children's. How can we stand by and watch this happen?" she added.
In 2011, the United Nations declared 11 October International Day of the Girl, following advocacy by Plan International, the world's leading girls' rights organisation.
Plan International Australia's new campaign to 'Beat the Clock', will be launched today at Federation Square, where gender quality advocates including Emily Gielnik and Akec Makur Chuot will gather to talk about ways we can all help "beat the clock". This will be followed by a free public screening of women-led sporting classic Bend It Like Beckham, with complimentary popcorn, snacks and beverages provided.
In conjunction with the campaign, Plan International Australia is also launching its first ever International Day of the Girl Giving Day for this cause – hoping to raise $80,000 in 24 hours with the help of friends, allies and a telethon.
About Plan International Australia
We are Plan International; we work with children and girls in over 80 countries to help create a world where we are all equal. We work together with children, young people, supporters and partners to strive for a just world, where we are all equal. To do that we tackle the root causes of the challenges and inequalities that children and young girls face. We're there for children from birth until adulthood and we enable children to prepare for and respond to crises and adversity.