A photography career is often associated with travel or at least some form of exploration, but the possibilities are endless in the digital era, and you can develop a fulfilling photography business right from home. Whether you're an entrepreneur, a tech enthusiast, or your run-of-the-mill office worker who misses her creative side, this guide will provide you with valuable insights and practical tips to kickstart your photography journey.
Let's explore how you can turn your passion for photography into a thriving career.
Discover Your Passion and Set Goals
Photography is a fairly broad field of work. Before diving in, take the time to discover your specific passion and set clear goals. What types of photography resonate with you? Wedding photography, wildlife snapshots, children's photos, urbex architecture? Do you have a particular niche or style you want to explore?
Figure out what direction you'd love to go in and then create a career roadmap. Choose a niche that aligns with your interests and strengths, and develop expertise in that area. Specialising can help you stand out and attract clients who are specifically looking for your unique skills. Also, you'll be able to make focused decisions and stay motivated long-term when you have a clearly defined vision.
Develop Your Technical Skills
As a photographer, it's essential to master the technical aspects of photography in addition to the basics like perspective, lighting, and composition. Understand the exposure triangle – aperture, shutter speed, and ISO – to control the look and feel of your images. Learn how to focus accurately, adjust white balance, and use different shooting modes. It's also worthwhile to explore editing software. You can develop all of these skills with online tutorials, courses, and workshops.
Get the Right Tools
You'll need the right equipment to get stunning photos, but you don't have to break the bank for it. As an alternative to traditional photo gear shops, you might buy the latest Canon Cameras online at digiDirect or look through online marketplaces like Craigslist or give-and-take groups. They're all convenient and reliable options for acquiring quality tools and accessories. To begin with, invest in a camera, a few essential lenses for the type of photography you'll be doing, a solid tripod, and optionally some lighting accessories.
Embrace the Home Setup
Create a dedicated space for your photography pursuits within your home to reduce distractions and maximise your productivity. Take your time to create a perfect home office tailored to your technical and creative needs. Set up your workstation with a comfortable desk, proper lighting, and organised storage for your equipment. Customise the space to reflect your style and make it conducive to your workflow.
Build an Engaging Portfolio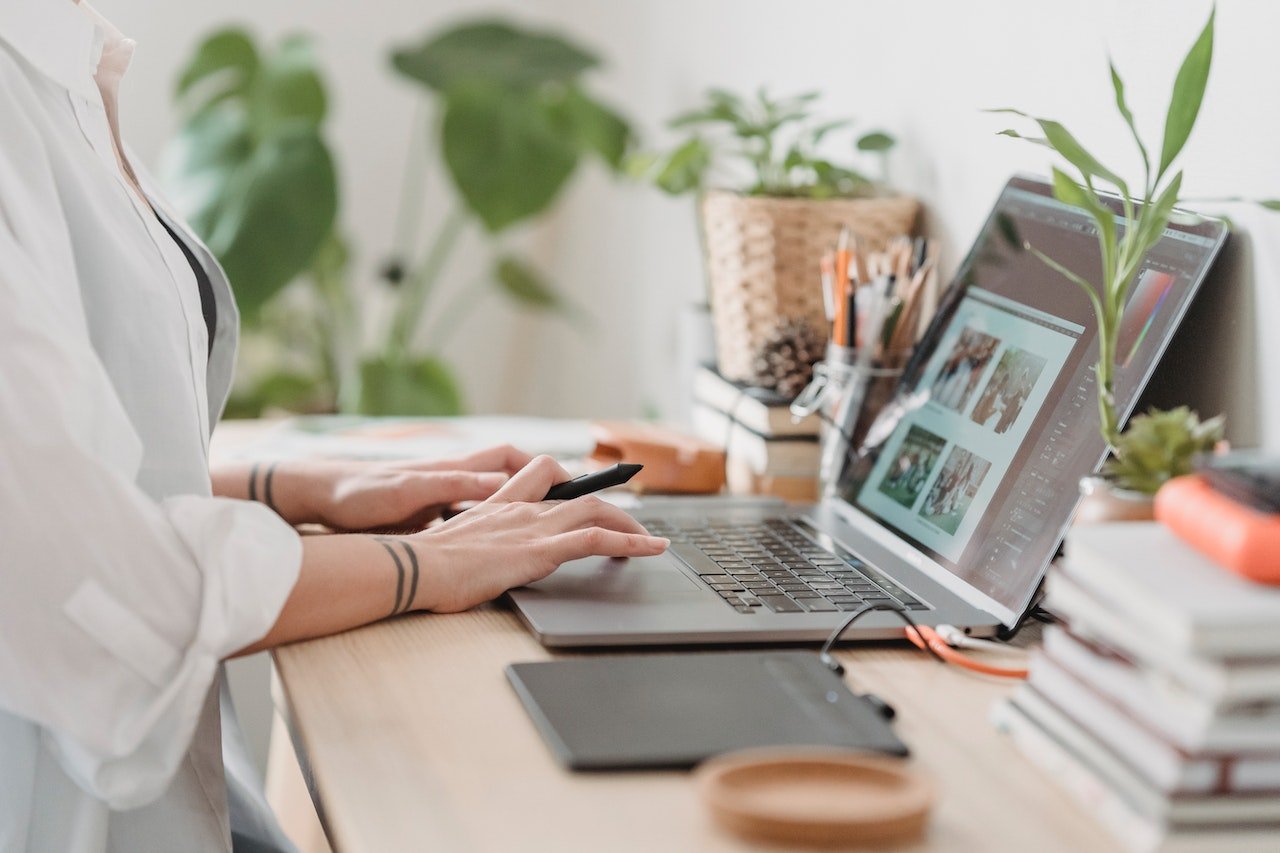 A strong portfolio is crucial for showcasing your work and attracting clients. Select your best photographs and curate them into cohesive and visually appealing albums. Host them on your social media or consider building a website. Include a variety of subjects and styles to demonstrate your versatility. Update and refine your portfolio regularly to reflect your growth as a photographer.
Leverage Online Platforms
Social media and online platforms are powerful tools for photographers. In addition to being a home base for your portfolio and helping you in equipment hunting, platforms like Instagram, Facebook, and photography-focused communities let you share your work, engage with fellow photographers, and reach potential clients. Leverage them to build your brand, gain exposure, and connect with like-minded individuals who might help you break into the industry.
Keep Up with Industry Trends
Photography is a dynamic field. New techniques, technologies, and trends are constantly emerging, so you have to keep learning. Start with getting up to date with the top projected work trends for 2023 and then build on the discoveries and demands you can infer from there. Follow photography blogs, read industry publications, take online courses, and attend workshops to continuously improve your skills and stay ahead of the curve.
Network With Other Photographers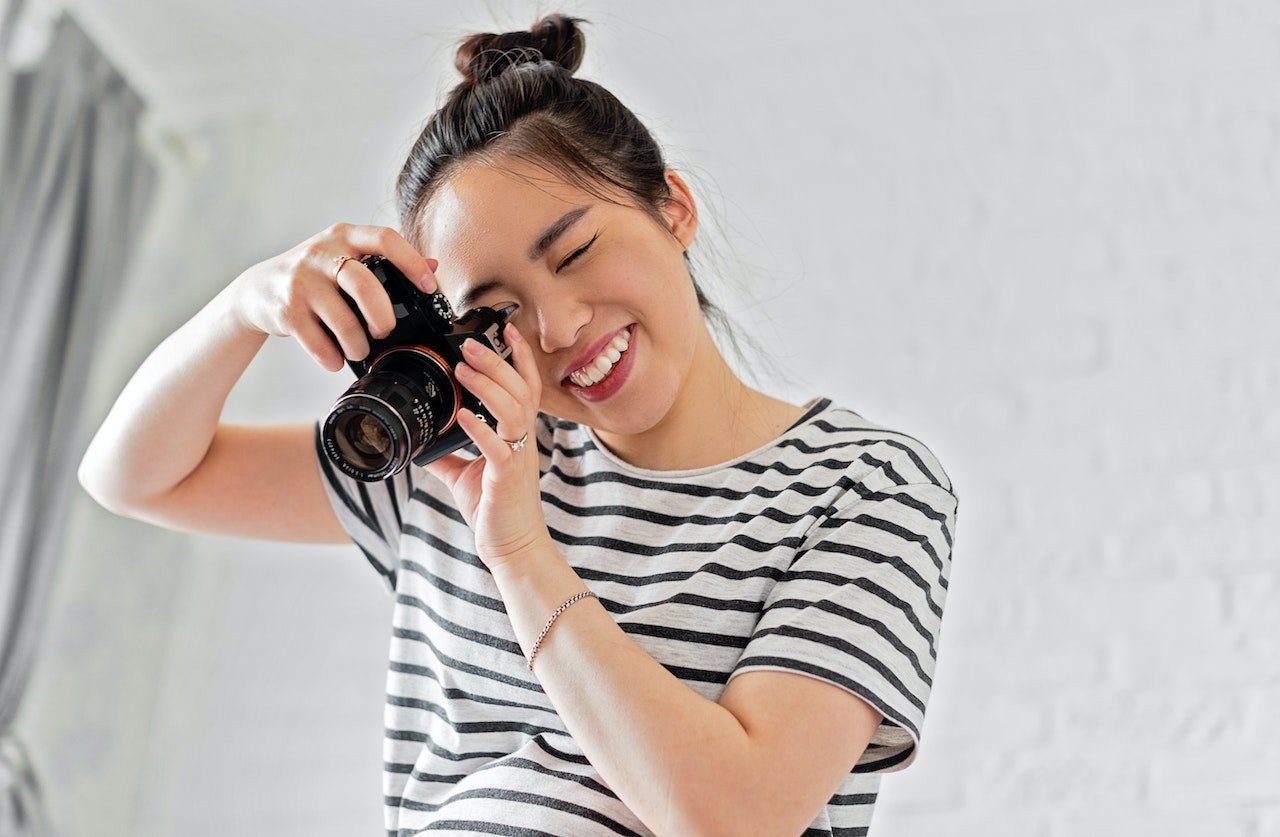 Building connections and collaborating with fellow photographers and professionals in the industry can open doors to new opportunities. Seek out meetups, workshops, and conferences to discover like-minded photography enthusiasts who could help you on your new career path. You can do all this from the comfort of home – many events are online only, to accommodate attendees from all over, and even physical events often have real-time streaming, video call participation, and similar remote solutions. Collaborate on projects, share insights, and learn from each other's experiences. By fostering a supportive network, you'll gain valuable knowledge and potentially attract new clients.
Starting a career in photography is an exciting opportunity and you can definitely get started while staying at home. Start by identifying your passion, getting the right equipment, and working on your technical skills. Meanwhile, set up a quality home office and begin building a solid portfolio. Then you can utilise online communities and industry resources to turn your love for photography into a successful and fulfilling career. Whether you're pursuing full-time employment or a creative side hustle, the possibilities are endless.